Women in Film Portraits: Lauren Atkins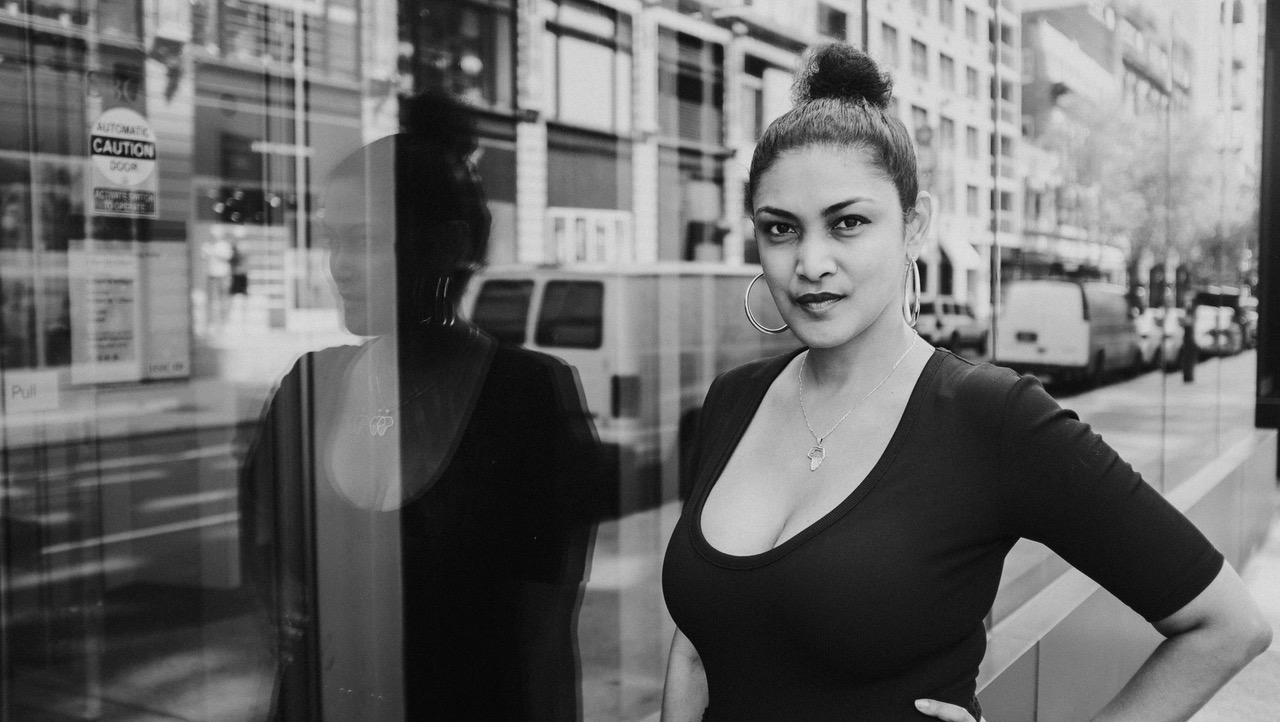 Lauren Sowa's July Series Installment Profiles the Founder of NYC Web Fest
Born in Cape Town and raised in Toronto, Lauren Atkins has always had a natural curiosity about the world and what makes people tick. She spent much of her childhood and adolescence singing in the choir, acting in plays, and modeling. But it was the invention of social media platforms and advances in digital entertainment that really sparked her entrepreneurial spirit.
In 2006, Lauren began hosting a popular online music show "Black Cat Baby Presents." She wrote and produced every episode. Artists from around the world began submitting music. What began as a small hip-hop podcast quickly became a format for musicians of all styles to showcase their talent. Her weekly blog about her musings on life, love and womanhood has been read over 10 thousand times. After the success of the award winning web series My Friends Think I am Funny, which she wrote, produced, and co-directed, Atkins had an idea: why not create a festival celebrating the best of the web in New York City? After a successful launch in 2014, NYC Web Fest continues to gain in size and momentum, with guests flying in from around the world.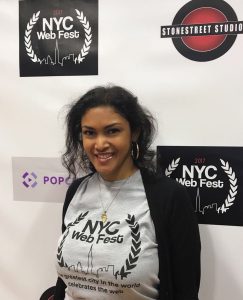 Recently named one of the 6 Great New Media Festivals by Backstage, NYC Web Fest has brought together a multifaceted diverse group of people from around the world to showcase the best of the web. Atkins founded NYCWF after recognizing there were several festivals showcasing digital series on the west coast but nothing in New York. "Our goal is to make this festival the premier home for digital producers on an international level. An organic space where creators can showcase their talent, network with other artists, and learn from industry insiders," said Atkins.
What inspired you to pursue filmmaking?
I don't know when I wasn't interested in creating. Whether it was directing plays in the yard as a child, recording audio, shooting videos, singing in the choir or playing with fashion, I've always been a creative. Funny enough, I've also always been fascinated by women that owned businesses.
 And now you're a business owner! What prompted you to found NYC Web Fest?
I just saw the need for a festival in New York City. I began going to events and doing some market research in 2013, there was an excitement around New Media. I saw an opportunity and a festival was born.
 What are you favorite success stories from your festival?
I love hearing about our Award Winners signing distribution deals directly from our festival. Dozens have signed with Seeka TV, who sponsored us in 2016 & 2017. But even more so, hearing about any of our Official Selections go on to get media attention, work on other projects, or get in to other festivals.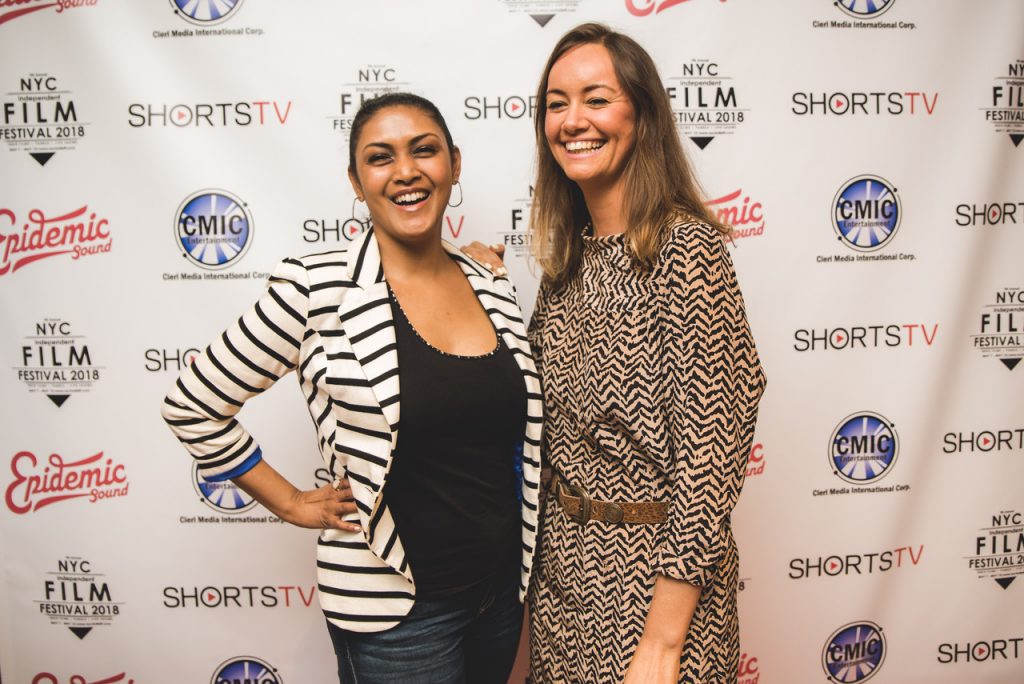 How do you recommend finding sponsors?
Keeping your ear to the street and grinding. There is nothing "easy" about sponsorship, especially for us because we were the first web series festival in New York. We had to prove ourselves. You have to keep banging on the door, and don't get discouraged.
What advice do you have for filmmakers who may feel awkward about networking?
If you yourself are awkward, I recommend bringing someone with you to events, festivals [who] is more at ease. Networking is a part of the business. Some of our jurors and sponsors have come through friends, family.
Tell me about what you're working on currently.
I'm producing the play The Fifth Dentist which plays a few times a month at the Pit Loft in NYC. I'm also working on a few new projects, but they're still in the early stages. I can't reveal anything just yet.
What is a lesson you have learned recently?
Entrepreneurship is a marathon. As my festival turns five, I've learned that some years are better than others, but I'm always willing to learn and grow. I'm also blessed with amazing family and friends, who I can lean on when I need someone to listen.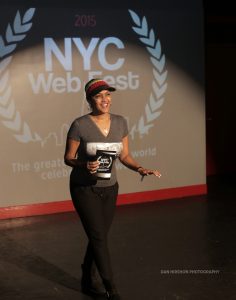 Who or what are your greatest cinematic influences?
It always changes. I've been greatly influenced by Steven Spielberg, and Spike Lee as directors, Oprah & Queen Latifah as producers. Right now, I'm constantly learning from Ava DuVernay. Her work as a woman, an activist, and a supporter of the community, and of course, as a filmmaker.
What is your greatest challenge?
At first, it was just starting and getting people to believe in the idea of a web series festival in New York City. Now it's just the day-to-day running of a business. It's a lot of work.
How does being a woman impact you in your field?
I could go on and on with this answer. But mainly, it's having to work so much harder, and still not be taken seriously.
Do you have a mentor? Do you think this is important?
I don't have one mentor in particular, I'm learning from several different people. And yes, I think it's important. But I also believe in trusting your own instincts over everything else.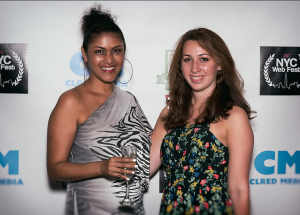 What advice would you have for someone starting out in your field?
If you're a woman, surround yourself with more women. Or like Steven Spielberg said to Drew Barrymore, "Find people you trust, and hold on to them for dear life."
If you could speak to yourself ten years ago, what would you say?
Just do it, and don't question yourself.
What is the most exciting trend in the industry at the moment?
What streaming, web series has done for underrepresented communities and the telling of their stories. This is no longer a trend, it's become a way of life.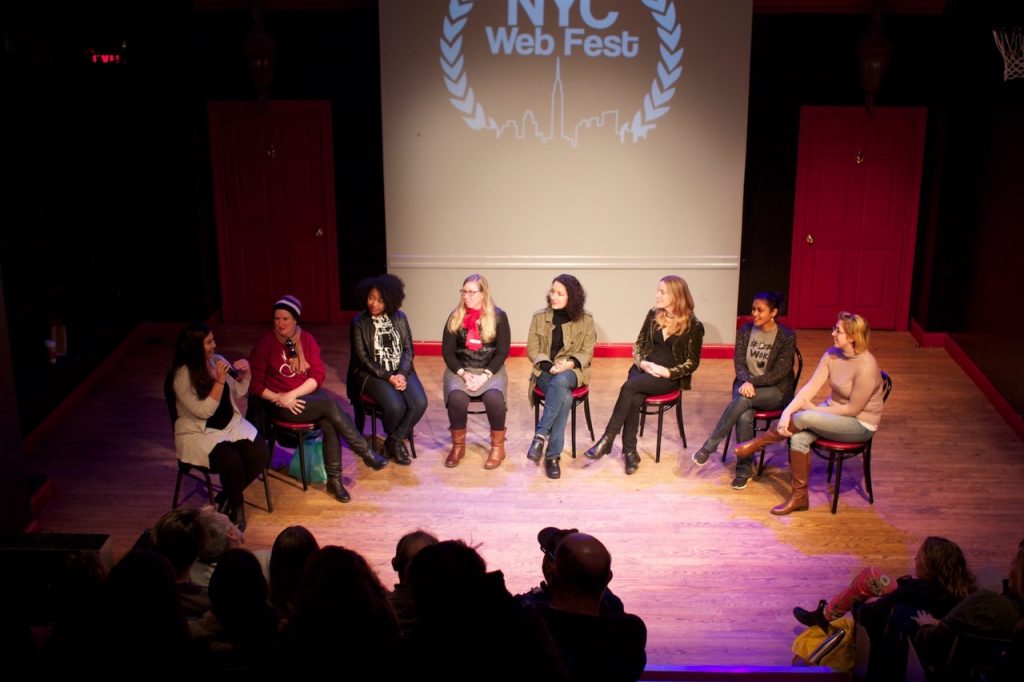 What is your greatest achievement?
I have two answers to that question.
The first year of the festival, nobody spoke to each other. People showed up to their screening, quietly said thank you, and left. By year two, creators started flying in from around the world, and began networking with one another. In year three, the majority of the photos on the red carpet are of different series' creators posing together. It took three years, but a community had been born in New York City. I'll always have that as part of my legacy, even if it's just myself and a few friends who remember our growth from the beginning.
Secondly, it's getting to year five.  The day before submissions opened, I found out that over 50% of start-ups don't survive to see their fifth anniversary, so it's a big year for us.  We're currently accepting submissions for web series, pilot episodes and short films at NYCwebfest.com. I can't wait to see everyone in November.
---