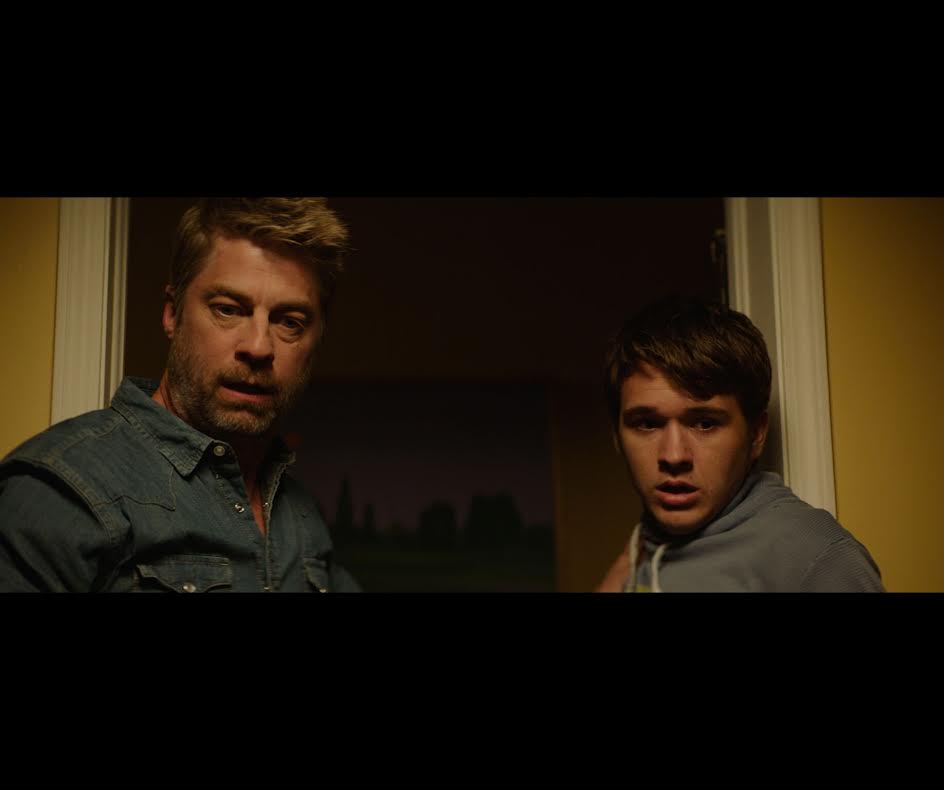 Rebecca Reynolds Writes About Sibling Writer/Directors, Brett and Drew Pierce, Following Completion of Their New Indie Horror Film, Hag
LA-based filmmaking brothers, Brett and Drew Pierce, recently completed principal photography on their latest indie horror film, Hag. A modern twist on the classic witch genre, Hag is their third feature and the second one the brothers co-wrote and co-directed. Scheduled for a 2019 release, Hag stars Disney Channel veteran Piper Curda, Here and Now's Kevin Bigley, Jane the Virgin's Azie Tesfai, and John-Paul Howard from Midnight, Texas.
How the Pierce brothers became die-hard aficionados of the horror genre and how they developed their filmmaking chops is a simple case of "Like Father, Like Son(s)."
Their father, Bart Pierce, started making films when he was twelve, shooting short stop-motion movies after borrowing his brother's 8mm camera. A huge fan of monster magazines, vampires, and King Kong, Pierce continued honing his skills, particularly special effects photography. By his twenties, Pierce started getting film work doing color timing and processing in Detroit, which is where he met other budding young filmmakers including A-list director Sam Raimi, Editor Chris Innis, and Producer Rob Tapert. All of them, including Pierce, were trying to make horror films. Raimi's team, including his college buddy, Actor Bruce Campbell, secured funds for their film first. The title was The Evil Dead. Shot in 1979 and released in 1981, the horror film became a cult classic, setting all those involved on successful filmmaking careers and spawning a lucrative, 30-year-long media franchise.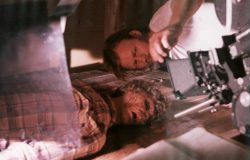 Raimi had seen Bart Pierce's demo reel, so when work began on Evil Dead, he asked Pierce to do special effects for them. Raimi told Pierce that they needed the best meltdown of all time, but, of course, they didn't have much money. Bart Pierce had always wanted to do zombie meltdown destruction sequences, so he was in. Using a new technique with a split-screen of a live face, Pierce divided the image into pieces to help create the illusion for the disintegration sequences. It was a technique he is still proud of, even more so because, as he told The Independent, "Everyone copied it." Pierce credits Tom Sullivan for having a wonderful visual imagination. Sullivan, a special effects makeup artist, storyboarded all the shots and Pierce broke them down into their elements. Their work would go on to become the dramatic and dynamic finale meltdown sequence of Evil Dead where Bruce Campbell finally defeats the demonic spirits.
One day during the making of Evil Dead, the filmmakers went over to Pierce's Detroit studio, housed in his garage and basement. Since zombie special effects weren't exactly kid-friendly, Pierce always kept the doors locked to prevent his young son Brett from seeing something he shouldn't. However, as the filmmakers trooped down the basement steps to see the latest clip Pierce was working on, someone left the door open. Brett, a mere toddler at the time, slipped down unnoticed. The next thing Pierce knew, he spotted Brett standing there watching as the horror sequence clip was running. Young Brett was shaking all over from fright, so Pierce scooped him up and whisked him upstairs, apologizing profusely to Brett's mother, Carol Valente. Pierce laughingly admits, "Brett was probably scarred from the experience and is still trying to work it out."
These days Pierce is doing all he can to help both Brett and his younger brother Drew work it out, as they write and direct their own films. On Hag, Pierce drove film equipment out from Los Angeles to rural northwest Michigan, worked as an extra when needed, ran craft services, and killed flowers for an SFX sequence. An expert on archaic photo effects, Pierce does film restoration for a living now—that is when he isn't helping out his sons on their projects.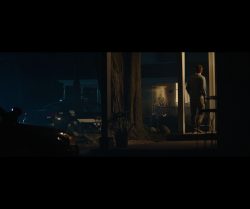 After Pierce and his wife Carol separated, he moved to California. Brett and Drew grew up spending summers with their father in Los Angeles. "They learned all about sets, premieres, and monster movies out there. They loved it," said Pierce.
Brett and Drew's mother, Carol Valente, confirmed that it was no surprise to her that her sons wanted to follow in their father's footsteps after spending their summers growing up in the exciting world of L.A. movie-making. "I never wanted them to be filmmakers," she admitted. However, she said she is extremely proud of their passion, "Especially the meticulous way they put together their filmmaking team, so everyone can shine." Valente also appeared as an extra and prepared the third meal on long shoot days. "The caterer was only booked for two meals per day," she explained. Valente also baked a birthday cake for her son Brett, who turned forty during the Hag shoot.
Although Brett is a little more than two years older than Drew, the guys are often mistaken for twins. With the same build, same coloring, and same casual style of dress, complete with de rigueur baseball caps, it's an easy mistake to make. Aside from the physical similarities, it's quickly apparent that they are both on the same wavelength, often finishing each other's sentences. As Hag's producer, Ed Polgardy told The Independent, "Brett and Drew work in total unison, like a hive-mind with a common goal, almost like twins with some psychic connection. It's a real treat to see how in sync they are on set."
The brothers developed their hive-mind skills back in Royal Oak, Michigan, where they grew up. Working at WOAK, the community's exclusive educational access cable channel, Brett, Drew, and friends essentially had free rein to run their own local TV station. They made films with a MiniDV camcorder, including their first feature the 2002 comedy horror film, Dead/Undead. Brett co-directed alongside Mark Thomas Elliott and Richard Ferrando and Drew served as the production designer. The team made Dead/Undead for one thousand dollars and took it to Sundance, even though the film hadn't been accepted into the festival. Undaunted, the brothers and their friends spent their time working the crowds, meeting and inviting people back to their shared loft to watch their film–two showings per day, a handful of people at a time. Their gamble of attending Sundance uninvited paid off big time. A German distributor paid the filmmakers twenty thousand dollars for the rights, leaving Brett and Drew to joke that it cost the distributor more to dub it in German than what it cost them to make the movie.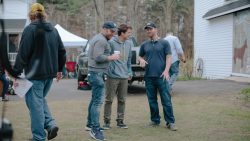 Their second film was the zombie rom-com Deadheads, which the brothers co-wrote and co-directed. Billed as an action comedy-drama, Deadheads is a road trip movie about two zombie buddies in search of one friend's lost love. Financed by friends and family, their film won Outstanding Achievement in Filmmaking at the 2011 Newport Beach Film Fest and a special award at the 2011 Toronto After Dark Film Fest. Deadheads played the festival circuit from Albuquerque to Australia, including the Traverse City Film Festival on the Pierce brothers' Michigan home turf. With great production values and SFX for a low-budget horror flick, it's clear that the brothers learned well at their father's knee. Also, being a family affair, father Bart Pierce appears in the film as "Zombie Doc." As Pierce tells it, they came to him and said, "Dad, we want to blow your head off." The good-natured Pierce obligingly designed the effect for a realistic likeness of his own head to lie on the ground and talk, after the head gets shot off.
As for the genesis of their latest film Hag, Brett and Drew Pierce decided that after making a rom-com, they would make a straight horror film filled with visual and audio suspense. In their opinion, no one has made a good witch movie, so that's what they set out to do. Their goal was to create an iconic witch character with its own set of rules. As Drew told The Independent, "That's the fun part, making up the rules." Brett joined in, "First we considered adapting something else, like Black Annis or Baba Yaga, but ultimately we decided it would be more fun to create our own. And we wanted an über grounded witch—one that you could relate to."
The brothers are big fans of the late 70s and early 80s films like Halloween and Poltergeist. After those films were released, the brothers felt many of the horror genre movies that followed were dark right from the start. Brett and Drew were looking for normal—normal neighbors, normal houses. They wanted viewers to enjoy the characters, get to know them and the setting, and then go to the uncomfortable and the dangerous. They chose to shoot at Omena's Sunset Lodge in northwestern Michigan because it looked so fresh, inviting, and comfortable. At first, they were shooting a lot of the creepy scenes but soon realized that they needed to change it up with some lighter moments. "The contrast of horror plus levity definitely makes the horror work better," confided Drew.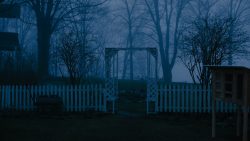 As for their approach to working with actors, the brothers usually pow-wow and decide which one will talk, so it feels more intimate and personal. Their main concern is always making sure the actors know where they are in the film. Since they didn't shoot Hag in sequence, they took extra time helping the cast members figure out, as Brett called it, "their headspace." The brothers laughingly refer to giving pep talks as "selling the sizzle." And, if that doesn't work and things are looking bleak, "One of us goes in to deliver the Braveheart speech," Drew said. Delivered by Mel Gibson as Warrior-Leader William Wallace in Braveheart, this inspirational speech became the brothers' shorthand for rallying the Hag cast and crew when the going got tough, just as Gibson rallied his outnumbered Scottish rebels facing the hordes of English soldiers.
The Hag shoot was definitely a challenge with day-to-night and night-to-day changeovers to accommodate child actors and location requirements. Also, there were quite a few animals used in the film, including a dog, several rabbits, and a raccoon, all requiring their own extra handling and time. Producer Ed Polgardy credits the two writers/directors for being totally prepared with complete storyboards and shot lists created by the film's Director of Photography, Conor Murphy. As Polgardy said, "This was the primary factor that allowed us to cram so much into our 26-day shoot."
Self-described hands-on directors, the Pierce brothers are used to doing everything themselves on set. "In fact," laughed Brett, "we had to be reminded from time to time that we were doing things other crew members were supposed to be doing." One of the brothers' main goals was to instill a family feel with their cast and crew. According to Polgardy, they had that in spades. "The guys have an enthusiasm that's incredibly infectious; it sucks everyone into their creative sandbox and inspires them to go the extra mile, to reach higher and stay at the top of their game for the entire shoot."
As to why Brett and Drew seem to work so well together, their father Bart gives much of the credit to his sons' maternal grandmother, Mildred Valente. An art teacher in Wayne County, their grandmother was asked to babysit the boys a lot. "Mildred had a basement full of art projects for them to do. It drove the boys nuts at the time, but they learned to produce products, work together, and organize," Pierce said. "And really, what they're doing now is art projects, thanks to Granny."
When not writing or directing, Brett Pierce is a successful reality TV show producer and Drew Pierce is an in-demand storyboard artist. However, for the foreseeable future, the Pierce Brothers will be editing Hag with Terry Yates, who worked with them on Deadheads. They'll also be working with composer Devin Burrows, another Deadheads alumnus. Their goal is to take Hag to Toronto or Sundance in 2019. After that, when asked what's up next for them, Brett said, "We'd really like to make an action-adventure movie." "Absolutely. We like to make things," chimed in Drew. Make things just like their father.
---
---
Regions: Detriot