Women in Film Portraits: Joanna Pickering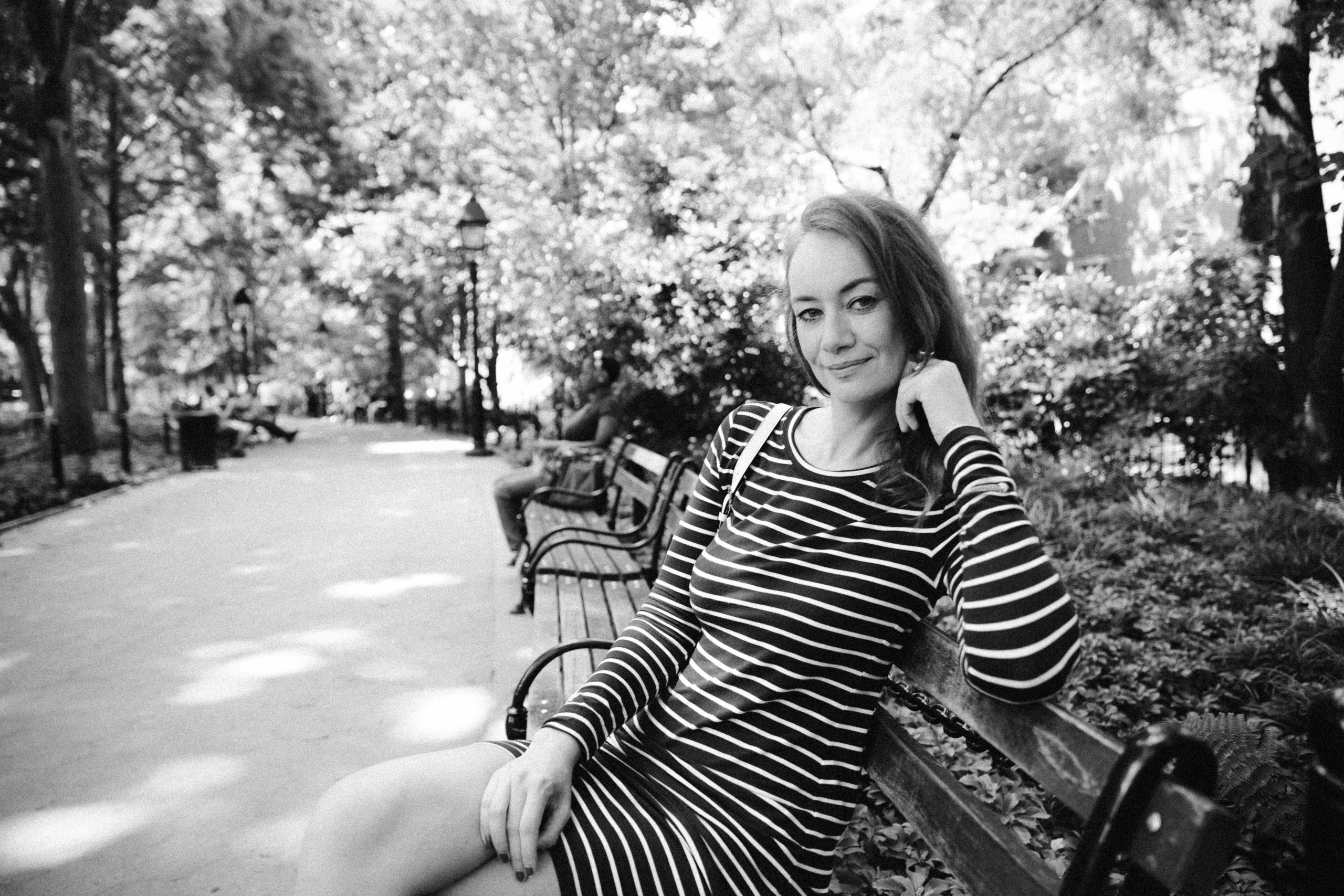 Lauren Sowa's August Installment Profiles New York Based Filmmaker and Co-Star of Pelleas
Joanna Pickering is a British actress, writer, producer, and activist. She was born in England, where she was awarded an academic scholarship, and graduated with a Bachelor of Science degree in Mathematics. Following her passion and love for the dramatic arts, she moved to New York City, worked as a model, and trained at The Lee Strasberg Institute.
Joanna works in television, film, stage and radio and has made over 20 independent films worldwide—experimental, political, artistic and commercial. She is currently co-starring in the film Pelleas with Alice Eve (Star Trek). Directed by acclaimed artist and filmmaker Josephine Meckseper, Pelleas was selected for the festival circuit after screening at The Whitney Museum History of Incomplete Protest. Joanna is now shooting an independent thriller with Emmy winner Blanche Barker, an educational TV mini-series on Macbeth, and has been working on Eve Ensler's "The Vagina Monologues" for stage. Joanna is currently on stage performing and writing for Primitive Grace Theater in New York, and is represented for screenwriting with 3 Arts Entertainment.
Joanna often chooses projects that support political or social activism. This year, she played a supporting role with lead actress Aris Mejias in a short film addressing immigration issues, which is awarded best film in LA shorts festival. She is also known to champion gender equality, diversity, and inclusivity. Joanna speaks in a new web series for News Voice, alongside leading activists and esteemed writers on social reform, and has published articles on sexism and inequality as feature writer for the political magazine Bella Caledonia.
Joanna writes for Backstage magazine, giving advice to younger actors. She has spoken on a panel at HB Studio and has moderated panels for the Imagine This Female International Film Festival and The New York Film Festival. She is a final juror for the New York Web series festival, as well as one of the participant 100 filmmakers invited to the United Nations for The Sustainable Development Goals filmmaking conference in New York City in 2018. She has also taught mathematics to refugees and asylum seekers in London. She resides in Manhattan, New York.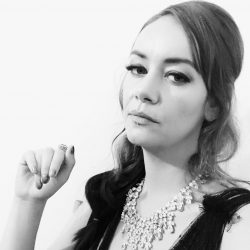 Hi Joanna! Excited to chat about your work. Tell me about what's happening for you and what you're working on currently.
I just wrapped on playing the great role of Lady Macbeth for a TV mini series, which airs in the fall. It is in the style of Al Pacino's Looking For Richard, and it was filmed mostly on stage as a theatrical performance—what an acting experience! I am now shooting the final scenes of a thriller called Alice Fades Away and will be on location next month with an exciting new cast member to announce. Writing wise, I have created two new TV series, which is hard work but great fun. One show I created with award winning actress, writer, and director Sonja O'Hara. It is really strong, with three female leads, and it is now going into network pitching via our teams 3 Arts Entertainment and WME. Sonja is a force to be reckoned with. Check out her work on Amazon Prime. I also wrote a new work for stage that went into development and has its first public reading in August with The Primitive Grace Theater Company (The Duende Reading Series, tickets available at: www.primitivegrace.org). I am also a jury panelist for New York Web series festival this year.
What inspired you to pursue filmmaking?
I pursued acting to push myself outside my own comfort zone. I then started to pick scripts that told stories I believed in, gave a voice to the vulnerable, and that challenged the norms and perceptions of society. I write for the same reasons—I like to study the world, and myself, and explore. I am also a rebel. If you tell me something, my natural reaction is to question: Why? Rebellion and the need to express stories made me pursue this career, relentlessly.
Who/what are your greatest cinematic influences?
Bergman, Pasolini, Tarkovsky.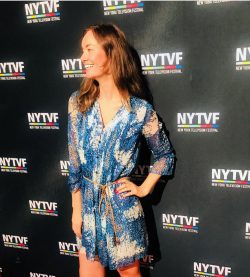 What is your greatest challenge?
Finance for female artists. The people with money in the entertainment industry are mainly powerful, rich, older men, so to be taken seriously, as the #MeToo movement proves, is not easy. I think we need more grants and more specific funding for female projects to bypass the vulnerability for female filmmakers, creators, and producers. Time is also money to freelance artists—and time is constantly at risk. I find a huge challenge is weeding out the time wasters. It seems the quickest way to do this, is to request your contract and request to be paid. I was recently accepted as an executive member for Women In Film (WIF), which is excellent as they help tackle these issues.
What is your greatest achievement?
I think I will always have my greatest achievements still to come. But, some moments so far that define me in a great way include playing Lady Macbeth for Shakespeare in Park, being selected for my theater ensemble by artists I hold in high esteem, gaining representation by 3 Arts Entertainment (a major Hollywood top-class talent company), directing for the first time, hearing my written work performed, and graduating in mathematics.
How does being a woman impact you in your field?
I risk being underestimated, discredited, exploited, paid half as much, harassed, and at worst sexually assaulted in my field. I am less vulnerable than women of color, or women in other countries and industries, and as the #MeToo movement shows, these threats facing women are real and ongoing. I am lucky I am now surrounded by agents, managers, and peers who empower me, and we fight against this together.
The flip side is we still need to hear the female perspective alongside male story telling, which is great. It is exciting people are listening, and there is still this work to do.  Whenever there are challenges that impact us—in politics and current issues—the artists react first, and art work flourishes with their message.
I was at The United Nations SDGs film festival with filmmaker Lisa Russell, and it was an intense agenda, but it was also inspiring. The reactionary impact we can make as artists is huge. Watch female filmmaker, Merve Cirişoğlu's film The Box about Syria. It has already won 41 awards. Impact, reaction.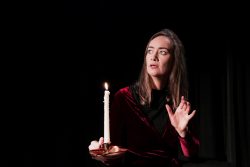 What advice would you have for someone starting out in your field?
Be ready to fake male confidence.
Do not self-select out—no one has a clue what they are doing at the start. Remember to find the right person and ask for what you need, and tell them what you can offer. Embrace rejection as a bonus to be even more creative to find a new path in.
My favorite one: don't be afraid to say "Yes! I can!" and then learn how to do something. My hardest one: set your own goals, and then measure your own success by these alone, never by comparing yourself to others, or the noise that is social media. And lastly, have a wide range of projects on the go, if you can manage them, because many projects are going to fail. Don't let anyone tell you that this is being unfocused.
If you could speak to yourself ten years ago, what would you say?
Work on being an excellent listener as it's a most powerful skill—but, I wouldn't have listened.
What is the most exciting trend in the industry at the moment?  
The fact that diversity sells. According to Women in Hollywood statistics 2018, films with diverse casts enjoy the highest median global box office and the highest median return on investment. Broadcast scripted shows featuring diverse casts net the highest median 18-49 ratings.
Do you have a mentor? Do you think this is important?
I have been offered a writing scholarship at The Rocaberti Writing retreat based on my pilot draft for a new TV Series, to work alongside mentor Jen Grisanti for "Writers on the Verge" for NBC. I am a member of my Theater ensemble, alongside mentors and teachers Paul and Catherine Calderon, and because of them, I found a place to take huge risks, while gaining confidence.
I also benefit from advice and encouragement from some of the industry's leading and award winning professionals. This all keeps an artist on the right track and it is a blessing when it comes. I think it is vital to mentor and to be mentored.
I mentor a young graduate filmmaker, Madeline Stephenson (link to her work: www.madelinestephensonfilm.com), who I met as my script supervisor on the set of Pelleas. We went for coffee, and Madeline told me about her projects, so I said send them, and they were great. I opened the doors to a writer at Amblin Entertainment, so they also discuss her work. It happened because she is super talented, and I was open, but mostly—she was focused on what she wanted. It made it easy to help.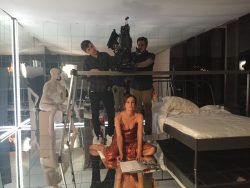 I also belong to a strong network of dynamic women where we can support and mentor one another: Emily Carmichael (Jurassic World 3), Producers Krista Parris and Di Zu, Creator Caytha Jentis (The Other F Word). Recently Sonja O'Hara and I joined forces; Misha Calvert is another award-winning filmmaker who is empowering others, as is Naomi McDougall Jones (check her TED talks), Danielle Earl, Patrice Francois (Imagine This Female festival) and yourself, to name only a few.
All of these women are storming to the top, and standing for diversity. It makes them powerful new players in the industry and for bringing change.  We are helping one another, and we are leaving the doors open for others behind us. If the doors won't open, together we can kick them down.
Links:
www.joannapickering.com
https://www.imdb.com/name/nm2984746/
https://www.instagram.com/joannapickering/?hl=en
---
---
Regions: New York City