Rewind!: Scott Rosenberg and Con Air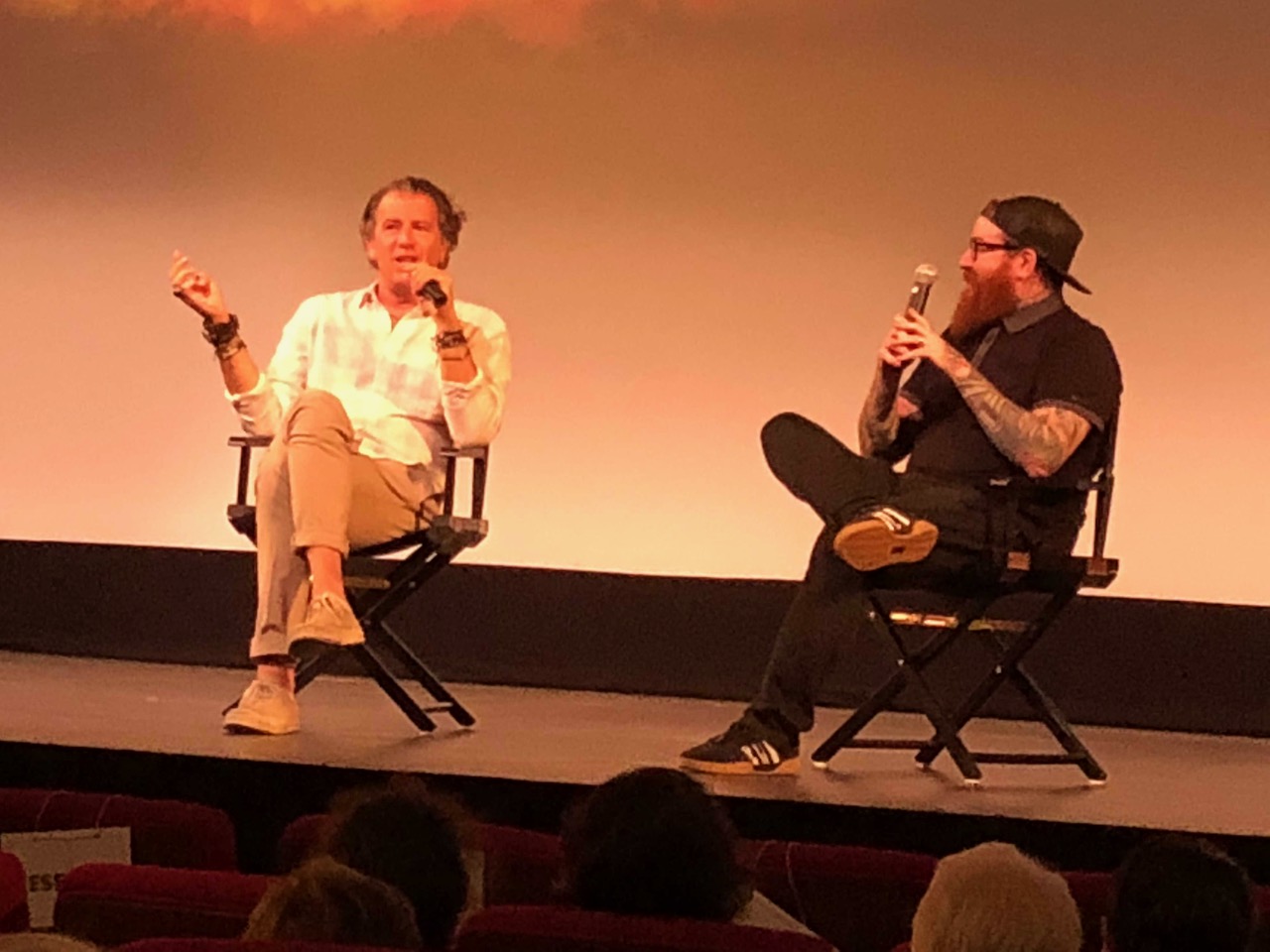 The Independent's Mike Sullivan Attends a Screening and Q&A at Coolidge Corner Theater in Brighton, MA
Ah, the nineties. A special time. Perhaps, the last time Hollywood studios would bankroll blockbuster, big budget summertime films with an original premise instead of a pre-existing IP. Films based on an idea hatched solely in the imagination of young screenwriters. A film like Con Air.
Last Thursday, as part of their "Rewind!" series, the Coolidge Corner Theater in Brighton, MA held a special 35mm screening of the 1997 film followed by a Q&A with screenwriter Scott Rosenberg. Like all the special events held by the Coolidge, it was great fun for fans of the movie and a special treat for those coming to Con Air for the first time.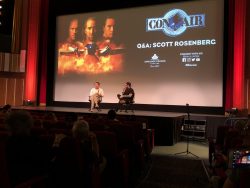 Let us be clear—Con Air is completely ridiculous. But, it is a movie where everyone involved knew it was ridiculous and leaned into that ridiculousness without falling completely into farce. Made just before CGI became ubiquitous in action films, Con Air is the most Michael Bay movie Michael Bay never made.
Produced by the man who introduced the world to Michael Bay—Jerry Bruckheimer (in his first producing gig after the death of longtime partner Don Simpson) and starring Nicolas Cage (who had just appeared in Bay's hit action movie The Rock the year previous) Con Air has everything: explosions, gunplay, a villainous Ving Rhames, more explosions, more gunplay, slow-motion, Nic Cage (with his glorious mullet) outrunning a giant fireball in a wife-beater tank top (tucked into his jeans in proper 90's style), a huge airplane crash-landing on the Las Vegas strip, and John Malkovich chewing more scenery than a hungry billy goat let loose inside the Globe Theater.
The plot finds Cameron Poe (Cage), a former Army Ranger who seems to consistently find himself in the wrong place at the worst time, paroled after serving eight years of a ten-year stretch for involuntary manslaughter after protecting his wife from three drunks outside a bar. Poe just wants to return to his wife and meet the daughter who was born just after he was sent to prison. On his way home, Poe ends up on a plane transporting some of the vilest and violent criminals you can imagine. The cons, led by Malkovich's Cyrus "the Virus" Grissom, seize control of the plane and, as they say, chaos ensues. But it's the kind of chaos only found in 1990's action movies. As Rosenberg said during the Q&A, "In those days, nothing was too insane."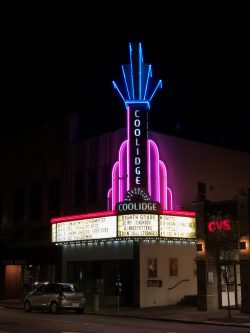 The Q&A was as fun as the movie. Rosenberg, whose pre-Con Air credits include Things To Do In Denver When You're Dead, Beautiful Girls, and last year's Jumanji: Welcome to the Jungle, was funny and engaging. He took questions from moderator and Coolidge Program Manager Mark Anastasio as well as from the audience. His sense of humor about Con Air is completely intact. "This is obviously not some sort of intellectual exercise," he said laughing at one point, "but I'm oddly proud of the movie because it does a lot of things that people love."
Rosenberg grew up just south of Boston, so there were many family and friends in the audience. I had the privilege to meet his mom and uncle and some of his old high school buddies, with whom he sat to watch the movie. His mom might be Rosenberg's biggest fan. She told me about his love of movies as a child. We also spoke about the cult status of Things To Do In Denver When You're Dead and how that film was unfairly thought of as a Pulp Fiction knock-off— it isn't —and the impressive casting behind Con Air. She knows her stuff.
"Dumb" Nicolas Cage action movies are now a dime a dozen. But in 1996-1997, he had a hat trick of "really good "dumb" action movies with The Rock, Face/Off, and Con Air. There is a reason Con Air remains a favorite of many of us who saw it in theaters in 1997 and for new audiences that found the film on VHS, DVD or cable. I think that reason is the combination of cool characters created by Scott Rosenberg and the actors that portray them onscreen. Take a look at the cast: Besides Cage, Malkovich, and Rhames, you have Steve Buscemi, John Cusack, Colm Meaney, Dave Chappelle, Rachel Ticotin, and so many other familiar faces. "All these guys are from independent film," Rosenberg said. "Jerry Bruckheimer didn't even know who Steve Buscemi was."
He went on to speak about the gestation of the film, where the original idea came from (a newspaper article about the real prisoner transport system), notes from the studio (they did not want Die Hard on a plane), and how the story evolved once Bruckheimer, Director Simon West, and Cage came on board. Bruckheimer brought the retired Army Ranger idea, and Cage brought the bunny. The movie came together as a true collaboration between everyone, although not without consternation. "I quit this movie, like, fourteen times," Rosenberg said, laughing. He is still unhappy with the ending fire engine scene and the final comeuppance of Cyrus the Virus. "I can't remember how I killed him [originally], but I know it was better," he said. But, overall the screenwriter is thrilled that the movie is still enjoyed twenty-one years later.
If you're feeling a need to unplug and enjoy a great, dumb action movie, you can do a lot worse than Con Air. Check it out. Also, go to www.coolidge.org for information about future events at the Coolidge Corner Theater.
---
---
Regions: Massachusettes