Montreal International Documentary Festival (RIDM) 2018 Recap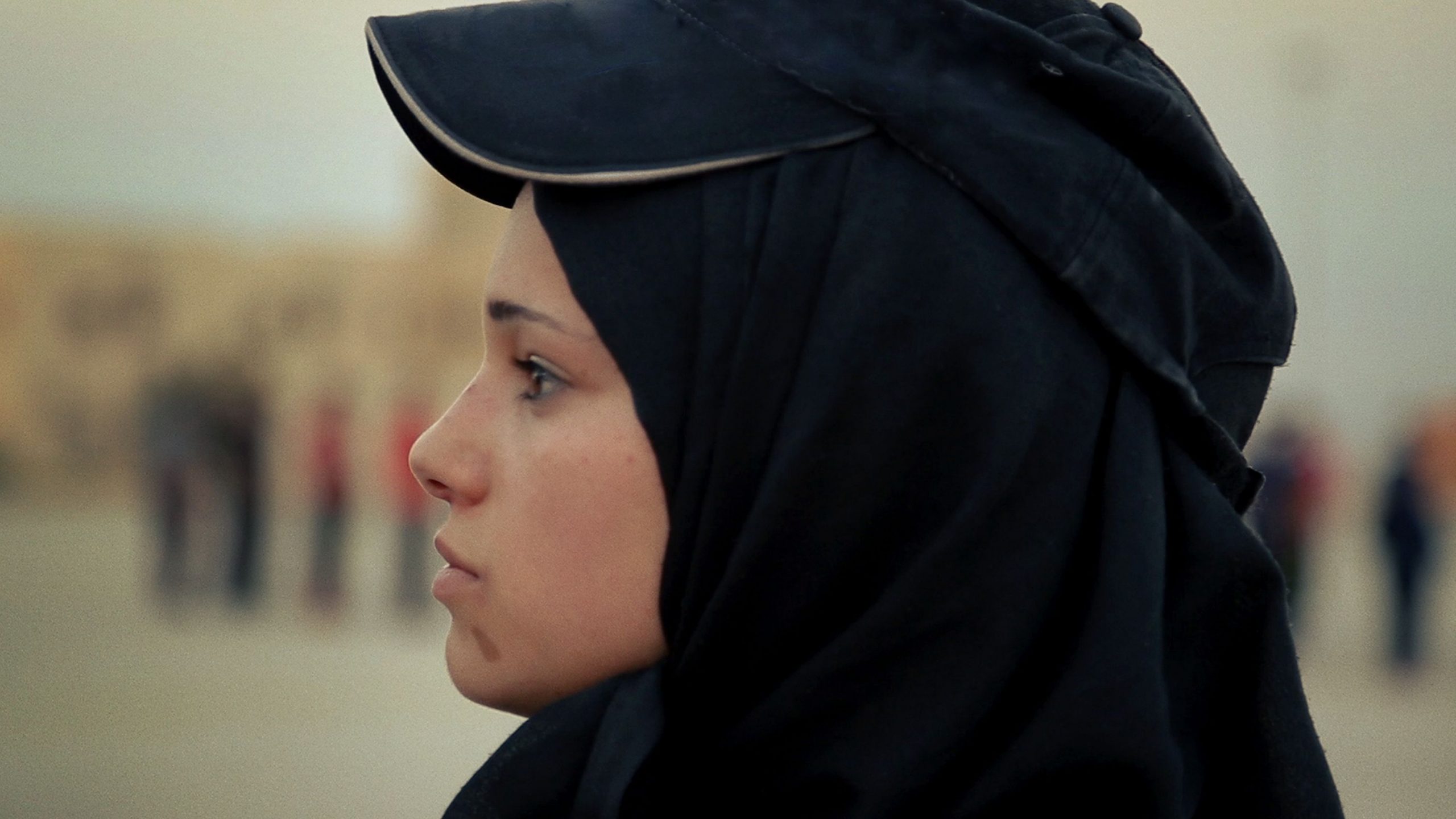 Evan Crean reviews films from the 2018 Montreal International Documentary Festival (RIDM)
This year marked a banner year for the 21st annual Montreal International Documentary Film Festival (RIDM), Quebec's only all-documentary film festival. Not only did it register a 6% increase in ticket sales, but it also saw a 54% increase in sold out screenings over its run from November 8-18, 2018. The sprawling festival, which screened films across Montreal at seven different theaters, boasted 157 films from 47 different countries, 51% were directed by women.
Given this impressive roster and this reviewer's three days to spend at the festival (November 9-11), it was important to strike a balance between variety and festival-specific programming when selecting films to see and review. The following seven reviews capture that approach from the festival's opening night documentary (What Walaa Wants) to films from its retrospective on Brazilian filmmaker Maria Augusta Ramos (Justice, Behave, and Hill of Pleasures) to Arabic, French, and English language documentaries like Each and Every Moment, Lost Warrior, and Yours in Sisterhood.
What Walaa Wants; Christy Garland; Canada, 2018; 89 minutes
The narrative crux for What Walaa Wants is much like its subject—bristling with teenage attitude and exuberance, but lacking in a mature focus. On paper, the documentary seems like it will be the chronicle of a young Palestinian woman's struggle to join the Palestinian Authority in the face of sexism, given the security force's predominantly male makeup. However what's actually presented to the viewer is more of a reflection on the youthful passion and idealism that stems from wanting to a pursue a career from an early age, and the frustration of finding out it's not all that it's cracked up to be. This unexpected path wouldn't be an issue though, if director Christy Garland followed it to a compelling conclusion. Instead, Garland takes a number of detours along the way, delving into Walaa's complicated relationship with her mother, her participation in violent interrogations after joining the Palestinian Authority, and her stint in prison after attacking an Israeli soldier to defend her brother. These all seem like worthwhile routes to take the documentary, but Garland quickly abandons each direction in favor of a road that feels like it lacks a cohesive destination, leaving the viewer with a sense of incompleteness by the time a close up of Walaa's smiling face concludes the documentary.
Justice (Justica); Maria Ramos; Brazil, 2004; 100 minutes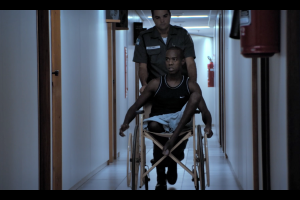 Justice, the first documentary in a trilogy by filmmaker Maria Ramos, is a compelling dive into Rio de Janeiro's justice system that hammers home its inequities without using any nails. Ramos effectively communicates her point by following three different people in the system: a defendant, a judge, and a defense attorney. With a shocking degree of permission from her subjects she observes them in their natural environments inside and outside the courtroom, documenting their interactions with friends and family, while also emphasizing the procedural elements that stack the cards against those accused of crimes—chiefly strict sentencing, police corruption, and witness intimidation by crime lords. Ramos presents everything matter-of-factly, allowing the viewer to make inferences and to see the problems inherent in the system that keep many citizens trapped in a revolving door of prison and poverty, but the aspect of her storytelling that makes the film truly captivating is her cinematography—from the compelling way she positions subjects within the frame and to the way she fills it entirely with striking imagery. Her gorgeous cinematography makes the film an arresting big screen experience that stands out from many documentaries, which are geared more toward home viewing because of their limited release in theaters.
Behave (Juízo); Maria Ramos; Brazil, 2007; 90 minutes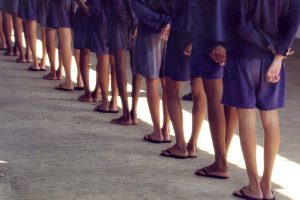 Behave, part two in the documentary trilogy made by Maria Ramos, bears many similarities to its predecessor Justice, however it presents a fascinating legal challenge for Ramos to overcome. Behave focuses once again on Rio de Janeiro's justice system, but this time it shows the perspective of minors (i.e. adolescents under the age of 18) accused of stealing, drug trafficking, and murder. What's intriguing about this topic is that due to Brazilian regulations, Ramos isn't allowed to show the true identities of these minors, so she substitutes them with innocent ones from similar social circumstances. All adult subjects in the documentary including judges, lawyers, and family members are the real people filmed during court hearings and visits to the Padre Severino Institute, the correctional facility where law-breaking minors end up. Similar to Justice, Ramos exposes the inequities that keep these youths trapped in Rio de Janeiro's justice system, often into adulthood, by observing their sobering reality without voiceover or commentary to influence the viewer's interpretation of the events she depicts. Once again, Ramos uses lush cinematography to create a memorable big screen experience that stirs sympathy for these young people, whose lives are permanently stunted by their trouble with the law. If Behave has any weakness however, it's that aside from the issue of filming minors, it feels like it follows all the same uncomfortable beats and reiterates the same flaws in the system exposed by Justice. While it makes Behave's narrative a little less engaging, it doesn't make the issues any less upsetting or in need of change; it actually makes them more alarming because they impact minors just as seriously as they affect adults.      
Hill of Pleasures (Morro dos Prazeres); Maria Ramos; Brazil, 2013; 90 minutes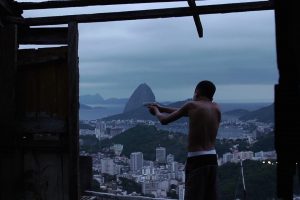 While Justice and Behave spend most of their time inside courtrooms and prisons, Hill of Pleasures—part three in the documentary trilogy by Maria Ramos—jumps into the field, chronicling life in one of Rio de Janeiro's favelas (neighborhoods) affected by the drug trade. There Ramos follows the deployment of PPU (Police Pacification Unit), a special community policing unit designed to take back the streets from drug lords and to restore order to its citizens. Once again, Ramos splits her attention between several subjects including a local teen, police officers, and a letter carrier, analyzing the challenges facing the authorities when they try to rein in a community that isn't used to oversight. In telling this story, Ramos effectively trades the close quarters tension of courtrooms and prison cells from her previous films for the tight spaces of alleys and streets, leveraging equally stunning cinematography that showcases the urban beauty of Rio de Janeiro at day and at night. In keeping with the other entries in the series she observes her subjects impartially, allowing the audience to judge whether this experiment in community policing is the right course of action or not. Just like Ramos, this reviewer won't make a statement one way or the other, but it should be noted that the viewer's journey to figure out the answer is as compelling as the ones in Justice and Behave.  
Each and Every Moment (De chaque instant); Nicolas Philibert; France, 2018; 105 minutes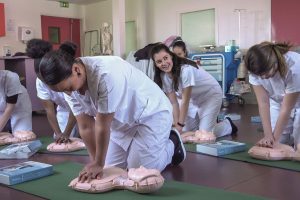 Although Nicolas Philibert's nursing documentary Each and Every Moment starts out brisk and riveting it rapidly loses momentum in its third act due to a lack of shrewd editing. Initially Philibert's glimpse into the lives of nursing school students at Institute of Training in Nursing is fascinating as you watch them learn important medical procedures that they will use on a regular basis like proper handwashing techniques, administering medication, and diagnosing patients in critical condition. He builds on this by showing these students at their internships applying these techniques to treating real patients, who are grateful for their care. But the documentary loses steam is in its third section, which concentrates on the students debriefing from their internships with faculty advisors. The settings for these meetings are fairly similar as are the camera setups. Plus, the content of their discussions tends to be some variation on it being difficult emotionally and physically, but an important learning experience that helped them decide where they want to focus their careers. Due to these repetitive aspects, the interviews become fairly monotonous and because this is your first time getting to know any of the students personally, watching each one talk about their internship in the context of their life experience turns into a tedious exercise. In communicating the message that nurses are heroes who must master many complicated techniques and impressively think on their feet while caring for us, Philibert succeeds. However if he had shaved 10 to 15 minutes off his third act, he would have communicated that message much more pointedly.
Lost Warrior (Den fortabte kriger); Nasib Farah, Søren Steen Jespersen; Denmark/Sweden, 2018; 81 minutes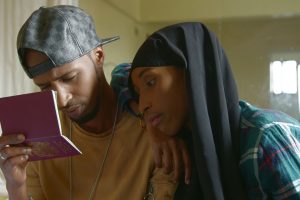 Lost Warrior's narrative is a heartbreaking thesis about the irreversible impact of naive decisions in the context of international immigration laws. Nasib Farah and Søren Steen Jespersen's documentary brings these points into sharp relief through a moving personal example. The directing pair tells the story of Mohammed, a Somali man who fled Somalia as a child, and grew up in the UK without his parents. In his teenage years he slacked off like any other kid, but a drug possession charge caused him to be deported back to Somalia, where he didn't have a community, so he was easily recruited into Al-Shabaab. After realizing quickly that Al-Shabaab was a terrorist organization, Mohammed left it, however during this period he met also Fathi who he married and had a child with. Fathi returned to her native UK to be with her family and raise the child, which put Mohammed in a jam: he can't return to England because he has associations with a terrorist organization, but he also can't stay in Somalia because Al-Shabab wants to kill him. All he wants to do is to be with his wife and son, and Lost Warrior follows his attempts to do so, as well as his painful realization that due to immigration laws, he might never be with them if they live anywhere in Europe. Lost Warrior is an engrossing and an emotional journey that stirs frustration about the fact that there aren't better processes for challenging immigration laws or appealing for leniency in special circumstances. Nasib Farah and Søren Steen Jespersen create that feeling by showing the difficulties Mohammed has trying to follow immigration procedures legally and the insurmountable obstacles he faces. They make the tale emotionally charged by driving home the painful difficulties of Mohammed and Fahti's separation, and exposing their very different standards of living in the individual lives they lead. Seeing the irreconcilable distance between these two people who share a child is painful, particularly as the documentary reveals at the end Mohammed's situation remains without resolution.
Yours in Sisterhood; Irene Lusztig; USA, 2018; 101 minutes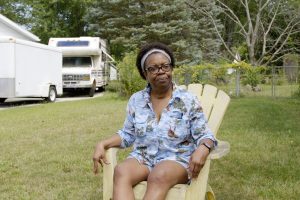 Irene Lusztig's Yours in Sisterhood offers a brilliant premise—it takes letters from 1970-1980 to the feminist magazine Ms. and has modern women from the towns the letters came from reading them on location—the catch is that with the exception of one letter, the rest were never published. The frustrating part is that the letters address a variety of subjects like gender, class, race, sex, religion, and workplace harassment (to name a few), all issues that are still just as relevant to women today. The film benefits from featuring women in similar social circumstances to the ones who wrote the letters, allowing them opportunities to comment on the writers' intent. There are fascinating scenes where the reader disagrees with the writer, which leads to poignant conversation. In a few instances, the documentary even tracks down the original authors to have them comment on the correspondence, which is more engaging because it provides viewers a unique glimpse into how these individuals felt at the time and how their lives have evolved since then. The only shortcomings of the film are that it's format grows a tad repetitive based on how visually similar the segments are in and that the film fakes its audience out with a few spots it could have ended before closing on a somewhat anticlimactic note. The largest question the documentary poses is s real doozy: if these letters had been published and women had a chance to discuss their issues in more depth at the time, would we be still be dealing with them? Or would normalizing their discussion have fueled social progress? Pondering the answer is enough to haunt viewers long after the film's conclusion.
---
---
Regions: Montreal