Berlinale: Knives and Skin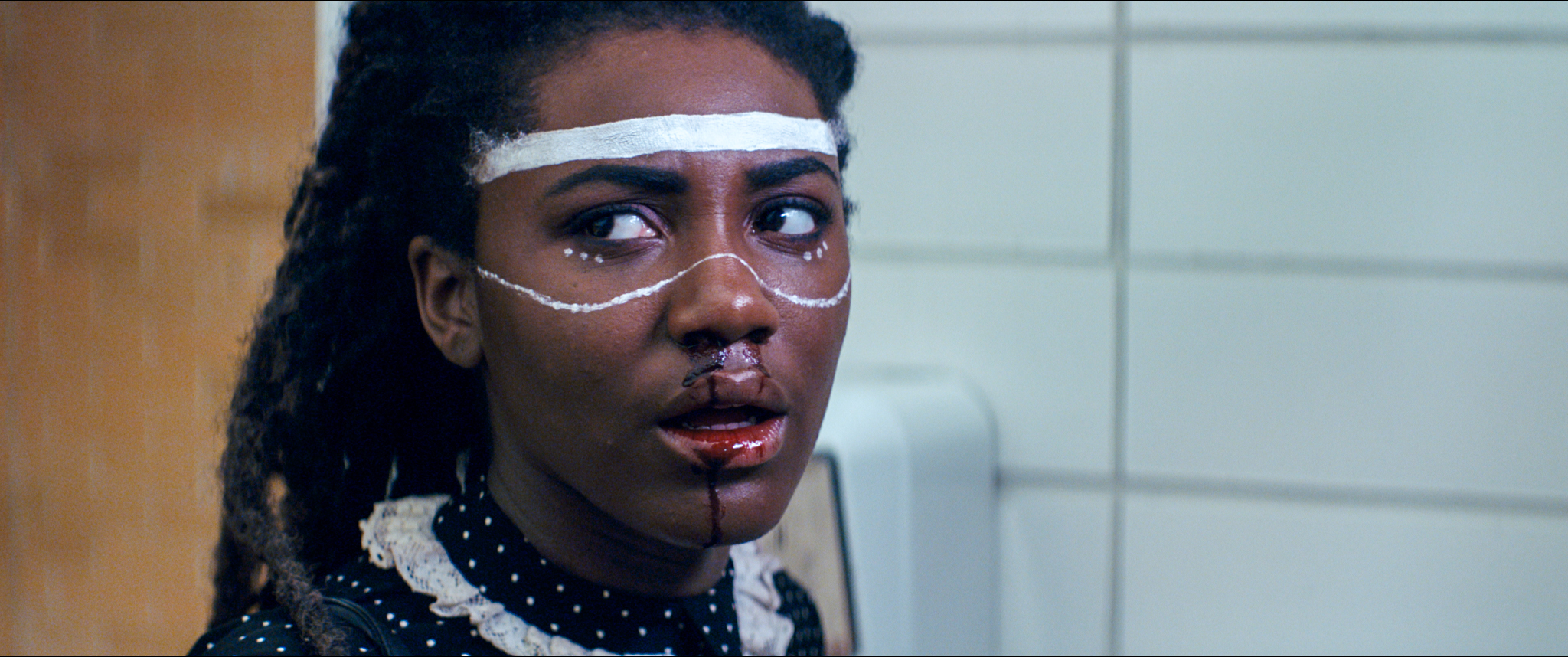 An interview with writer/director Jennifer Reeder about her film Knives and Skin, which premiered at Berlinale
Jennifer Reeder's Knives and Skin is a cult classic ready to happen. A truly original, weird, and eerie film that melds the genres of teen film, horror, feminist fantasy, and thriller, it brims with lush sets, ghostly acapella music, and strangely compelling characters. The film tells the story of one small midwestern town's reaction to the disappearance of high school girl Carolyn Harper.
Perhaps even more impressive is the fact that Knives and Skin is Reeder's first feature. Before this, she wrote and directed numerous acclaimed short films like Blood Below the Skin and A Million Miles Away that screened at festivals like Sundance, Rotterdam, and Berlinale. Reeder received funding for the film through a 2015 Creative Capital award, support which she remains grateful for, knowing "it can be quite hard to finance a film like this in the U.S." After her film's recent premiere at Berlinale, Reeder here talks about her influences as a filmmaker and her big vision for the film and for women filmmakers, saying, "This is a super-charged time to be a woman behind the camera. We are here. We are ready. We are coming for your jobs and your awards." I believe she is. Watch out.
Can you talk about your films, particularly Knives and Skin fitting into a history of the teen film?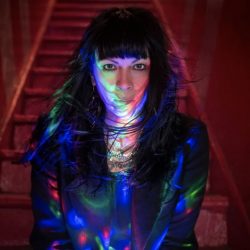 Jennifer Reeder: For me, teen films are a great way to experiment with art direction and the visual tone of a film, because youth is where so many experiment with their own private art direction, especially girls—fashion, make-up, music, culture, politics…it can be a game of dress-up with long term and meaningful impact. I like to say that "coming-of-age" is a lifelong process and yet we really only let young people evolve and only one time. The young people in my film are in transition because they are young…they are just trying to survive their daily life, while it's actually their parents (the adults in this film) who are going through major life changes. In this film and many of my other shorts before this, I try to present unexpected roles and outcomes. Usually, the adults are making all the mistakes and the young people are standing by waiting to offer the sage advice. For me, this is true in real life. We need to trust young people…they know things…
I read an article in IndieWire where you say that this film takes on the challenge, "How do you make a feminist teen horror film where you still have a dead girl, who's dead within the first 10 minutes of the film?" Can you talk about that?
Reeder: Firstly, I am a feminist and with the exception of one, all 50 or so of my films have been about the experiences of girls and women—especially the unruly ones. I have always loved teen films and more recently I have been really into genre films like thriller/horror but specifically by female directors and/or directors of color. A trope of so very many thriller/horror films and television however, is a dead or missing girl which is problematic for a feminist. So in this film, I wanted to deal with this issue directly. My dead girl is not just emblematic, she has purpose and will. Carolyn Harper is not erased or even erasable. Her death is not meaningless, it's a call to action—a grrrl power battle cry. Additionally, she is all at once, a princess, a ghost and a magical monster.
What do you think of the comparison that author makes of your work to Lynch, Waters, Solondz—all male directors? Which directors do you admire?
Reeder: I don't mind those comparisons. I love all of those directors plus other men like Todd Haynes, Francois Ozon, and Steve McQueen. The visual influences for Knives and Skin however, can just as easily be attributed to the films of Maya Deren or the visual art of Francesca Woodman, Ana Mendieta or Jenny Seville. There is one scene in particular which is a direct reference to Jeanne Dielman by Chantel Ackerman. In terms of characters, I love how Kelly Reichardt, Andrea Arnold and Lynn Ramsey all portray difficult women. There are so many great films that have been made by men, but perhaps they should be done now for a while. This is a super-charged time to be a woman behind the camera. We are here. We are ready. We are coming for your jobs and your awards.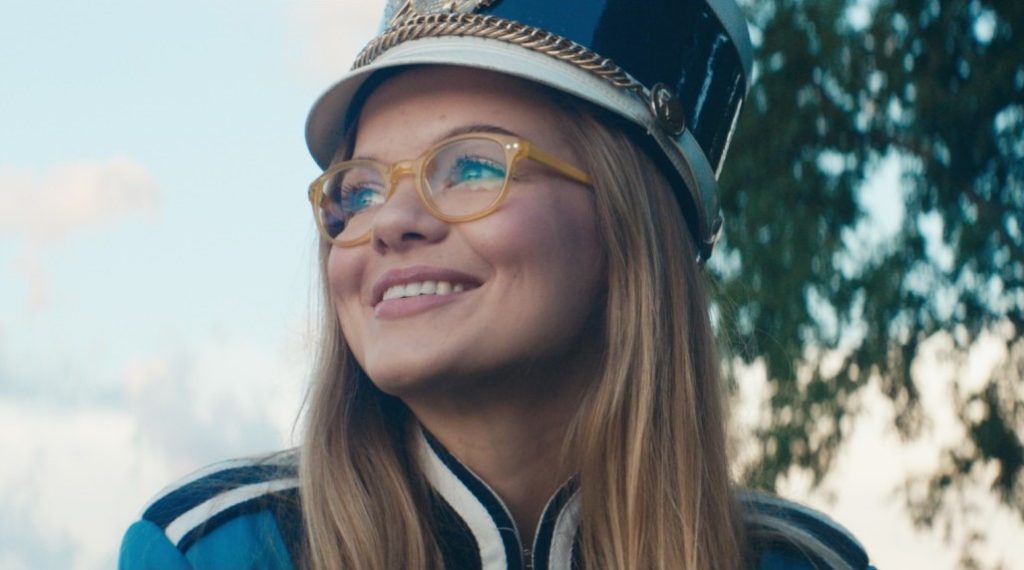 A still from Jennifer Reeder's film Knives and Skin
---
The music in Knives and Skin is incredibly powerful and eerie. Did the actresses perform the songs themselves?
Reeder: Most of my recent short films (see below for links) have included some sort of choir performance and in particular a lullaby-like arrangement of a pop song. I know exactly how these scenes function in the films.  So when I set out to write this feature length, I knew the girls would sing, and I hand-picked all the songs in the film. They are very specific. We indeed cast actresses who could sing and those are their own voices. We recorded a few of the songs with them prior to the start of principle production and the singing truly bonded those young women together before they stepped foot onto set. This film is bursting with song and yet it's not a musical. The choir scenes for me present a kind of harmony and synchronicity that does not exist among the characters in so many of the other scenes. Unlike Lynch, my parallel worlds and heaven and my real worlds are hell.
Knives and Skin is not quite traditional horror—in a way, it's creepier, because of some of the realism and midwest setting mixed in with what feels like almost magical or extra-worldly elements. Can you talk about how you feel about your film fitting in or not fitting in to genre?
Reeder: For me, the teen film as a genre is the perfect base with which to introduce whispers of other genres, like horror, thriller, family drama, the musical. I am a visual filmmaker…I actually came to filmmaking through visual art. And for me, horror in particular is a very satisfying way to introduce unexpected visual elements, like much of the VFX that appear in Knives and Skin. Plus I have always been drawn to stories about trauma and coping—humans and specifically women, raising to the challenges of their lives…surviving what they think they cannot. This kind of character arc for me, when folded into a certain kind of horror thread can be quite moving. I do not intend to make messy films, but complex films…films that have more sharp edges. Audiences  should not see what is coming around the corner, for better or worse.
Where will Knives and Skin screen next?
Reeder: I have just returned from an outstanding Berlinale experience…five of five sold out screenings and the most robust audiences. The film does have a North American premiere confirmed but that information is not public yet. I am anticipating that it will have a theatrical release and be the must-see film for everyone on the planet this coming summer… I want to see people pouring out of theaters singing (and believing) girls just wanna have fun.
Clip from Knives and Skin
Reeder's Recent Short Film: Blood Below the Skin
(screened at Berlinale 2015)
Reader's Short Film: A Million Miles Away
(screened at Sundance 2015)
---
---
Regions: Chicago