SUNDANCE 2019: Just Philippot's Short, Acid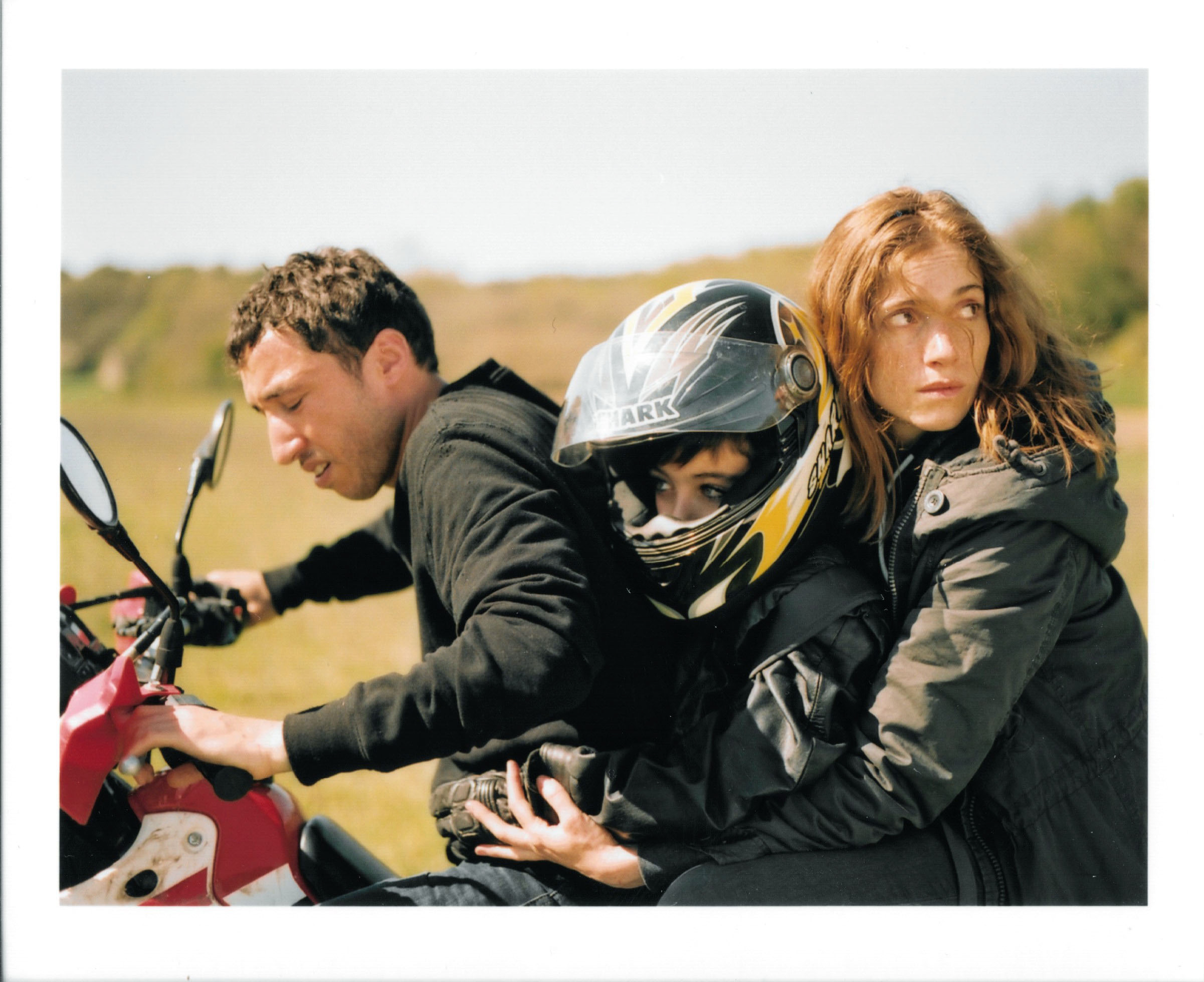 Neil Kendricks Interviews the Filmmaker about a Cinematic Horror that Pleads with Viewers to Watch the Skies and the Collective Conscience
PARK CITY, Utah — Horror and apocalyptic visions took the 2019 Sundance Film Festival by storm—plainly in the case of Writer/ Director Just Philippot's terrifying short film Acid. This nerve-wracking exercise in terror bursting from a world trapped in the thrall of environmental collapse emphasizes action. The filmmaker jettisons all exposition from his narrative allowing pure cinema and visual storytelling to reign supreme on the screen.
Philippot's film never explains how and why his fictional world is plagued with such ominous dangers from above. Rather, his riveting, 18-minute short film immediately drops us into the middle of the pulse-racing action with a brilliant opening shot of a discarded child's teddy bear laying on the side of a traffic-congested road, as the toy gradually dissolves with every drop of acid rain falling onto the scene. Without cutting away from the disintegrating teddy bear, we hear shouts become screams as people race for cover off screen. The haunting image of a child's toy being destroyed by the deadly effects of an inexplicable airborne cloud of molecular acid immediately sets the story's nightmarish tone. And the melting teddy bear is a warning that all bets are off in this cinematic, fatalistic landscape where climate change has gone completely amok.
The short film's end-of-the-world narrative follows the plight of an unnamed family (portrayed by Maud Wyler as the mother, Sofian Khammas as the father, and Anthonin Chaussoy as their young son) traveling on a single motorcycle in a race against time to avoid the next potentially lethal downpour of acid. As encroaching storm clouds gather on the horizon, the family's motorcycle grinds to a sudden halt and the suspense mounts to an almost unbearable degree.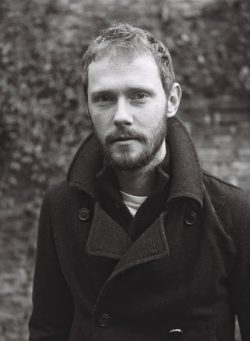 The filmmaker's fictional family unit running from certain death functions as the on-screen surrogate for viewers – like you and me – wondering what we might do under such dire circumstances if they came to pass. Throughout the family's desperate flight for shelter, we are confronted with the unspoken question: How does one retain his or her humanity in a world gone mad from ecological disaster or worse?
As a genre hybrid, Acid is part scary, speculative fiction laced with horror and part cautionary tale for our uncertain future when climate-change deniers and their demagogue-like enablers in the political power circa 2019 refuse to believe in scientific facts and evidence to the contrary. As our planet drifts perilously towards the precipice of ecological destruction, who knows what tomorrow will bring.
This Q&A interview with Philippot examines the filmmaker's intent and the narrative's subtext camouflaged by the film's edge-of-your-seat suspense generated from watching a corner of our fragile planet descend into total chaos.
 NK: In troubled times, there is an attraction to horror and apocalyptic narratives, and your film Acid is no exception. What sparked the idea and concept for this terrifying end-of-the-world scenario? Did the story and its desperate characters emerge from other works of apocalyptic literature like J.G. Ballard and others? Or was its imagery born out of viewing other films and/ or visual art? 
JP: To start, I have to put this project in the starting context. Two years ago, I was invited to participate in a writing residency around the genre film. Without necessarily having ideas at the beginning, I drew my inspiration in my childhood nightmares. The films The Fly and Robocop were very present. I can still see the scene in which a bandit has just taken a bowl of acidic products on his head. The destruction of the bodies with acid, the corrosive aspect of chemicals make me extremely afraid.
To write Acid, I decided to tap into this disgust to imagine a very black movie. Very dark. A real disaster movie and not a nice movie to watch. To believe in this project, I had to believe above all in this nightmare. My references were multiple (and) they ranged from Elem Klimov's Requiem for a Massacre to Alan Clarke's Elephant and Steven Spielberg's War of the Worlds. These references allowed me to develop the themes around which I write a lot: What is left of the family in the most difficult moments? What can I do for the people I love? How far am I able to go to save them?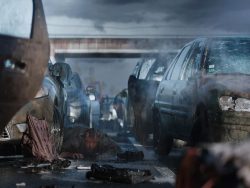 NK: One of the greatest challenges of writing a compelling short film is the act of compression and decisions of what to leave in and what to cut out of a story. Can you describe your writing process as you developed these characters under unimaginable duress and how the theme of family and sacrifice become part of the film's subtext?
JP: The production process forced me to go very quickly in writing the script. To write Acid, I had to find the most violent question that could resonate in me. This question was "In a moment like this, will I be able to save my child before saving myself? Am I a good father?"
I think this question, which is at the heart of the short film, is the one that terrifies the most. Because it sends us back to our parenting fear. It is only by chance that the film starts on the abandonment of a newborn in a car. It was a way for me to say, "Look what we can do. We are not heroes. We are just human."
NK: Like all art, films are artifacts of their time reflecting the concerns of the time period from which they emerge. Would it be too much of a stretch to say that your film is using its horror/ science fiction narrative as a dark mirror to address anxieties ranging from environmental collapse to the scapegoating of immigrants as "other"?   
 JP: Acid talks about the ecological disaster that awaits us and how our children will have to grow up much faster. Just like this little boy coming out of his cave, our children will have to become adults much more quickly. There are no other topics. I never wanted to find parallels between this cloud and the problem of migrants. In Europe, we are inhuman in this situation.
I would say that this cloud is rather nature that takes back its rights. The man was stupid. The consequence of this stupidity is as simple as a catastrophe in which nothing can be done. It's just the end of the world.
 NK: What were the "happy accidents" that might have occurred during your film's production? Did the film's script change during production, or is the film's final form completely faithful to your screenplay?
JP: The shooting was very complicated and very short. But (we were) very well prepared. There was no happy accident. But luck smiled on us during these six days. We did not have enough money to do the opening sequence I wanted. Initially, I wanted to follow my characters on their bike as (they race) between cars. But it was way too expensive for us. From movement, I moved to something immobile. I did not have 200 extras. We were 20 (actors) on the set. I had to choose my six or seven plans to start well. The most difficult was to realize the special effect of the teddy bear that was to melt. For my decorating team, it took a big week of testing to achieve this effect.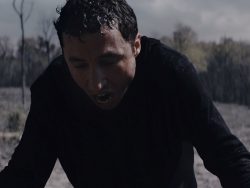 NK: What do you hope viewers will find as they immerse themselves in the terminal landscape where death literally rains down upon your unfortunate, yet resilient characters?  
JP: I would like them to imagine their children abandoned in a devastated world. It's cruel. But I want (viewers) to feel sadness, anger. No fear. We must do something before it's too late.
 NK: What is next for you in your filmmaking practice? Do you have a feature-length work in the works, and if so will it explore similar themes and concerns mapped out in your short film?      
JP: I have a lot of projects in preparation. I wrote Acid as a feature film. This summer, I have to do a horror movie about a farmer of grasshoppers. I wrote a road trip with orphans and a dead body, and develop for French radio, a series on a highly polluted area at the foot of the mountains. Since Acid, my career has taken off in France. In the U.S., I was able to meet many production (companies) and many managers who wish to discuss (film projects) with me. This is a great time for me.
 NK: What advice do you have for other filmmakers honing their storytelling skills with creating short films?  
JP: It's hard to give good advice. I would say that the most important thing is to not forget the rhythm of one's film. Go as straight as possible! And do not watch yourself make a movie. Take risks for the viewer!
---