Leave Your Hat On: An Interview with Producer Ed Polgardy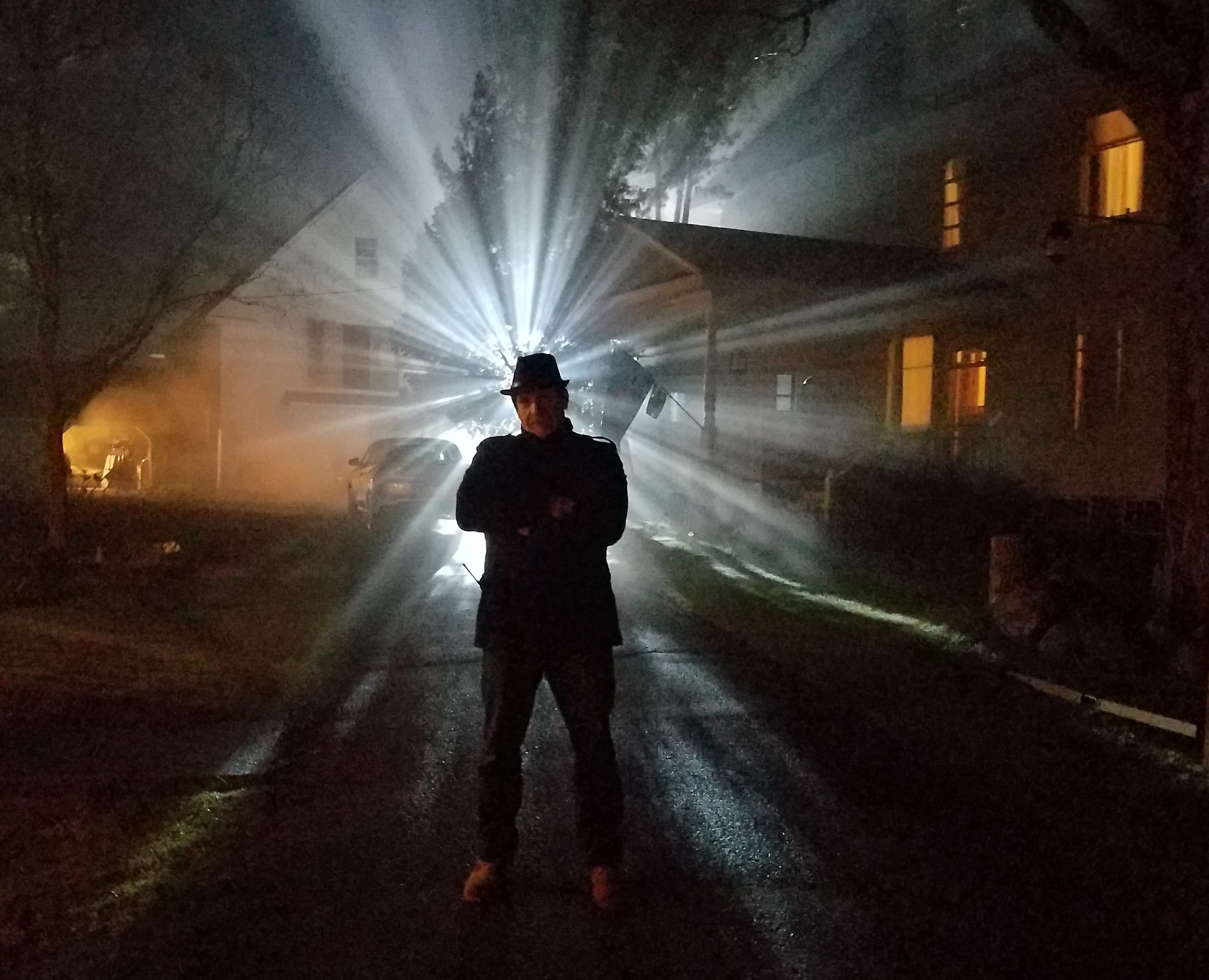 Rebecca Reynolds talks with Ed Polgardy about what it means to be a producer
"What exactly does a producer do?" People outside the movie industry always want to know. So The Independent's Rebecca Reynolds decided to get the inside scoop from one of the most prolific producers she knows: Ed Polgardy, the quintessential indie producer who has independently financed films outside the studio system. His work includes feature films with budgets ranging from $60,000 to $3,000,000 in numerous genres from tongue-in-cheek monster movies to fantasy to horror to politically-charged thrillers, and he's produced them all wearing his signature black hat.
REBECCA REYNOLDS: So, Ed, what exactly does a producer do?
ED POLGARDY: First of all, there are all kinds of producers: Executive Producers, Producers, Line Producers, Co-Producers. An executive producer typically finds the money or a bankable star actor for a project. A Producer works creatively with the writers, directors, and the rest of the production team to forge the look and feel of the movie. Then the Line Producer comes up with the actual plan to get a movie made. He or she creates the budgets and schedule, hires the crew, locks down locations, and oversees expenditures. Also there are the Co-Producers, who do important hands-on work, but aren't the driving creative force behind the production. Sometimes this credit is given to a Line Producer as a thank you for doing stellar work on the project.
RR: And Associate Producers?
EP: Associate Producer is a title usually given as a gift to someone who's helped out with something, whether it's important or unrelated to the actual production: the girlfriend of a V.I.P. on the movie-making team, their drinking buddy, etcetera.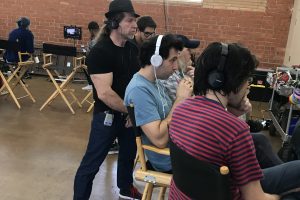 RR: You started working as an acclaimed comic book creator/writer/editor then segued into writing and directing TV in Florida. After your success there you decided to make the move to California, right?

EP: In 2002 I moved out to Hollywood specifically to make movies. I was kicking around town, trying to be proactive about writing and directing my first feature, when I ran into an old acquaintance, Kenneth J. Hall. Ken was preparing to shoot a tongue-in-cheek monster movie, The Halfway House. He needed a producer who could get his very low budget feature in the can without sacrificing production value. I told Ken I'd go through my Rolodex, to see if I knew anyone. Then it hit me – this was my ticket into the movie business. So I called Ken the next day and told him I had the perfect person for the job…Ed Polgardy.
RR: You not only were the newly minted producer on The Halfway House but also the 1st Assistant Director. How did that work out?
EP: Well, usually the producer cracks the whip on the 1st AD, but since I was doing both jobs I had to ride herd on myself. It was a tight 12-day shoot in and around L.A. But we finished the movie and quickly landed a DVD release. It helped getting a nice quote from director John Landis: "Good Old Drive-In Exploitation Fun." And like that I started becoming known as a go-to producer for good production value for very little money.
RR: This wasn't the first time you wore several hats.
EP: On the TV mini-series Gone But Not Forgotten I was hired as director Armand Mastroianni's right-hand man, and I ended up directing some 2nd unit sequences. Near the end of the shoot funds were running out, but Mastroianni still needed a graveyard sequence. I came up with an idea to put fake foam tombstones in the studio parking lot. We'd shoot the tombstones at a very low angle to avoid showing the pavement.
RR: So, you produced a cemetery.
EP: Exactly. The actors looked down at the fake gravestones and performed the final scene with a park across the street visible in the background. It made me sort of a hero with the production company. Since then I've ended up producing many other projects with people from Gone But Not Forgotten. It turned out to be my springboard to full time producing.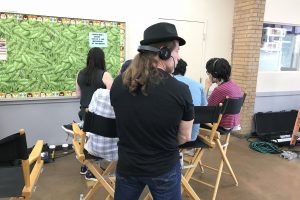 RR: Tell me about the crazy incidents on Boiler Maker.
ED POLGARDY: Boiler Maker was a tension-filled hostage thriller with a budget of around $100,000 for a 12-day shoot. We had a method actor who forced my 2nd AD onto the ground with a blank gun, because he interrupted the actor offstage. We also had an actor throw a low blood sugar tantrum, because he wanted more meat at craft services.
RR: Producer as peacemaker?
EP: And diplomat and politician. Whatever it takes to avoid unwanted chaos on the set. In 2017 I was shooting 2nd unit on a sci-fi fantasy action movie. Turns out the director felt threatened that my team was capturing some excellent shots. I was almost finished with 10 set-ups in one location, when I spotted him heading my way with his fist raised. I grabbed the guy before he could punch me and pinned him down on a big rock until he kicked and squirmed and lost his steam. "Now," I asked him. "Can I finish my last shot so you can have my second camera for the main unit?" He nodded yes. I completed the last take, and said, "There. That's a wrap on 2nd unit… I quit." The crew went crazy. They wanted this abusive guy off the set, and they wanted me to take over. I really didn't want to, but the money people convinced me to stay to finish the rest of the scenes.
RR: In 2018 you produced The Wretched from the writing/directing team, the Pierce Brothers. The shoot had a few surprises.
EP: Brett and Drew Pierce, the director of photography Conor Murphy and I were stranded inside a house for three days during a blinding snowstorm, prepping for a "summertime" shoot in northwestern Michigan. Principal photography was just weeks away. Fortunately the weather managed to warm up enough to allow us to fake the right season. It worked. The film got rave reviews at the 2019 Fantasia Film Festival and has several distribution offers on the table.
RR: Finally, the hat…
EP: (Laughing) People can always find me on set. I named my company Black Hat Magic Productions, because I believe it takes magic to make movies. It also takes many hats.
In 2019 Ed produced Oh Jerome, No, a short-form TV mini-series, for Fox's FX Network. It's the first official production for Black Hat Magic Productions. As usual Ed will be wearing many hats, as well as his reliable black fedora.
---
---
Regions: Los Angeles