Montreal International Documentary Festival (RIDM) 2019 Recap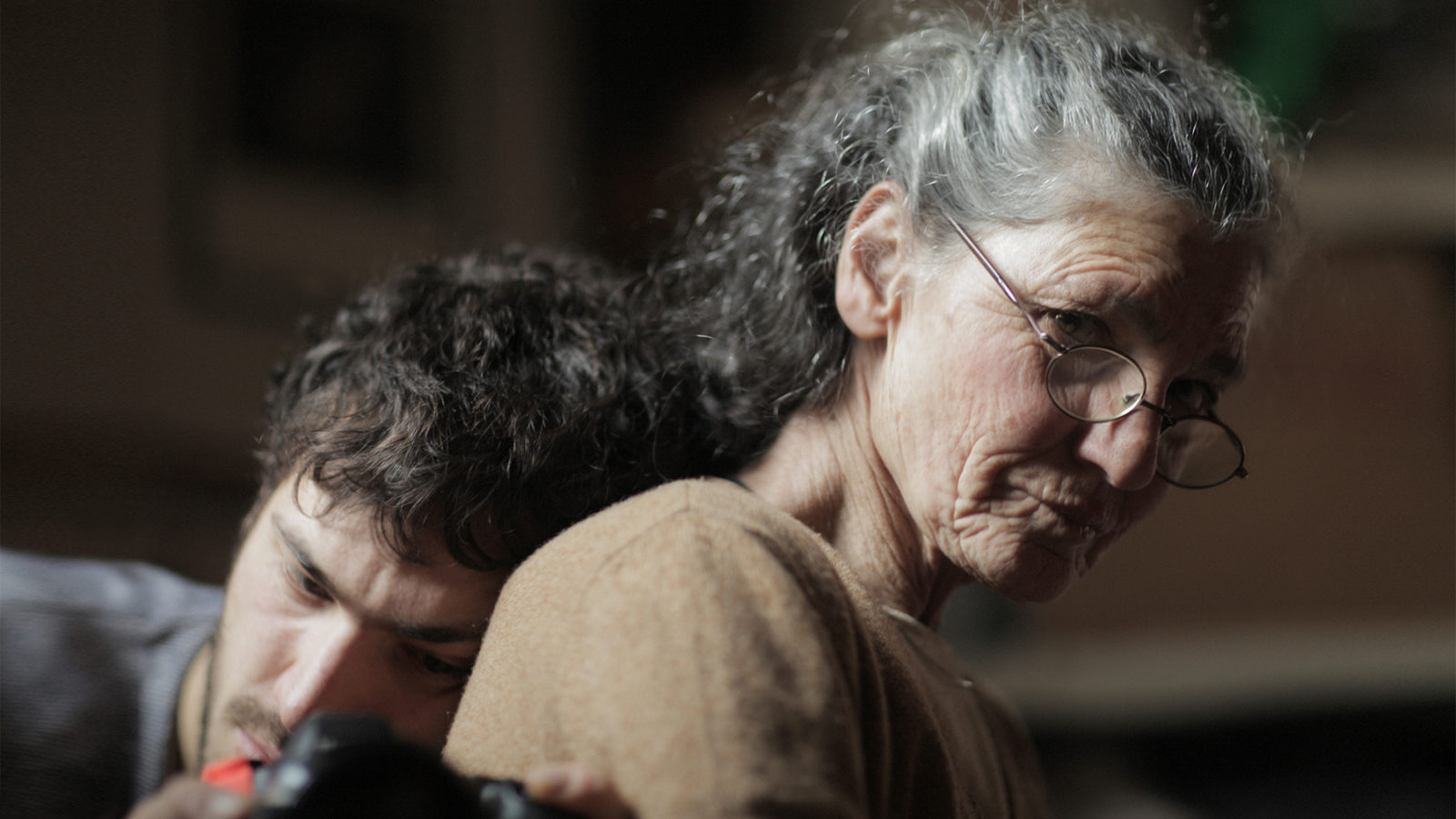 Evan Crean reviews films from the 2019 Montreal International Documentary Festival (RIDM)
Questions about gender, identity, and territory were prominent themes at the 22nd annual Montreal International Documentary Film Festival (RIDM), Quebec's only all-documentary film festival. These thought-provoking motifs were on brand for a festival that showed a diverse lineup of 154 works from 47 different countries, and achieved gender parity for the third consecutive year with 54% of its films directed by women. 
RIDM's expansive slate of films were shown over 175 sessions during the festival's run from November 14-24, 2019, and given this epic roster, it was important for me to soak in as much as possible during the three days (November 14-16) the festival was kind enough to have me. The following five reviews represent my favorite films from RIDM.
The Disappearance of My Mother; Beniamino Barrese; Italy, 2019; 94 minutes
Based on its title, RIDM's opening night film The Disappearance of My Mother sounds like a true crime documentary about a filmmaker haunted by loss. The actual premise of Beniamino Barrese's film is a lot less somber, but still intriguing on its own terms. Heartwarming and funny, his documentary is a self-aware love letter to his mother, model and feminist icon Benedetta Barzini. After a lifetime of having her image captured by photographers Barzini hopes to escape the spotlight by retreating far from it to somewhere remote, however Barrese, who has lovingly filmed his mother since childhood, tries to hold on by recording her for as long as she'll let him. The documentary's meta premise creates an amusing push and pull between mother and son, and although it seems like he's constantly annoying her, thankfully a post-screening Q&A with them revealed that their disagreements were mostly schtick. In telling his mother's story as a model and feminist, Barrese creates a moving commentary on beauty and aging that's further enhanced by the film's production values. Barrese effectively mixes different footage formats (digital, analog, and film) with an immersive score and sound editing that transports viewers right into the moment. A standout scene where Barzini lays in bed listening to fireworks drops the audience right into the room, and into her head. Spending this time with Barzini makes viewers feel like family, and in a way they are, for sharing this intimate experience with her and her son.

Los Reyes; Ivan Osnovikov and Bettina Perut; Chile, 2019; 78 minutes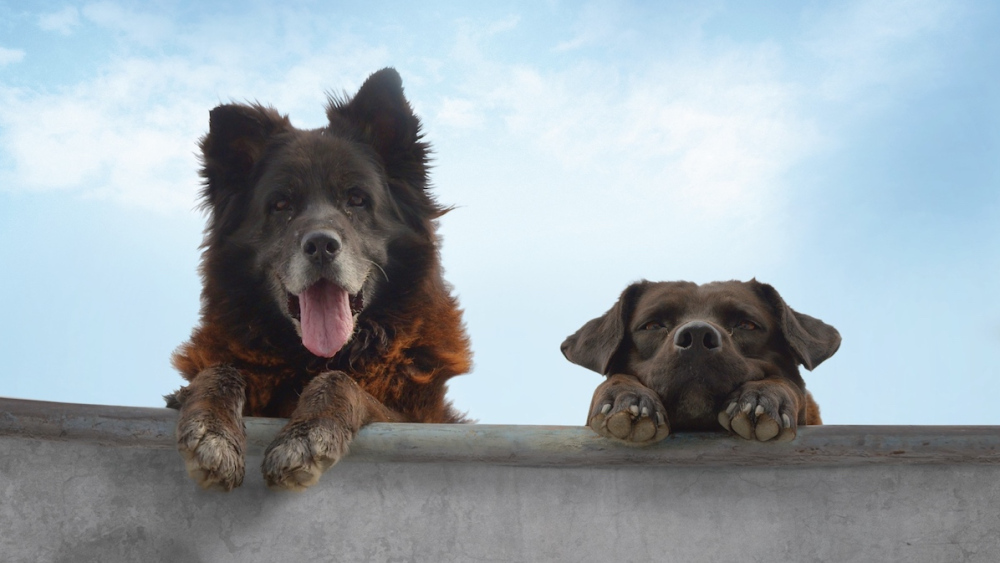 It's a hard knock life for dogs in Ivan Osnovikov and Bettina Perut's documentary Los Reyes. Their observational film is a heartbreaking look at the daily adventures of Chola and Football, two street dogs living in the Los Reyes skatepark in Chile. While Osnovikov and Perut's piece offers a fascinating glimpse at canine behavior and companionship outside of domestic life through its passive vignettes of the dogs playing with toys and communicating with each other through barks, growls, and whines, it strikingly demonstrates the sad health consequences when animals have no one in particular to look after them. The film's extreme closeups of the dogs resting around the park provide near microscopic level shots of Chola and Football, which are breathtaking, but often the documentarians' detachment from their subjects feels uncomfortable and ethically questionable, especially as one dog physically deteriorates before viewers' eyes with no documented human intervention. In an effort to vary their narrative Osnovikov and Perut attempt to include parallel stories about the skateboarders who hang out in the park and their overheard conversations about the trials of growing up, but these scenes fail to add more narratively than brief interludes from the dogs' story. Ultimately Los Reyes is a bittersweet tale fit only for those with the strongest stomach, animal lovers need not apply; they'll spend their time frustrated by their inability to help these gentle creatures in need of a loving home and people to take better care of them.

Amussu; Nadir Bouhmouch; Morocco, 2019; 100 minutes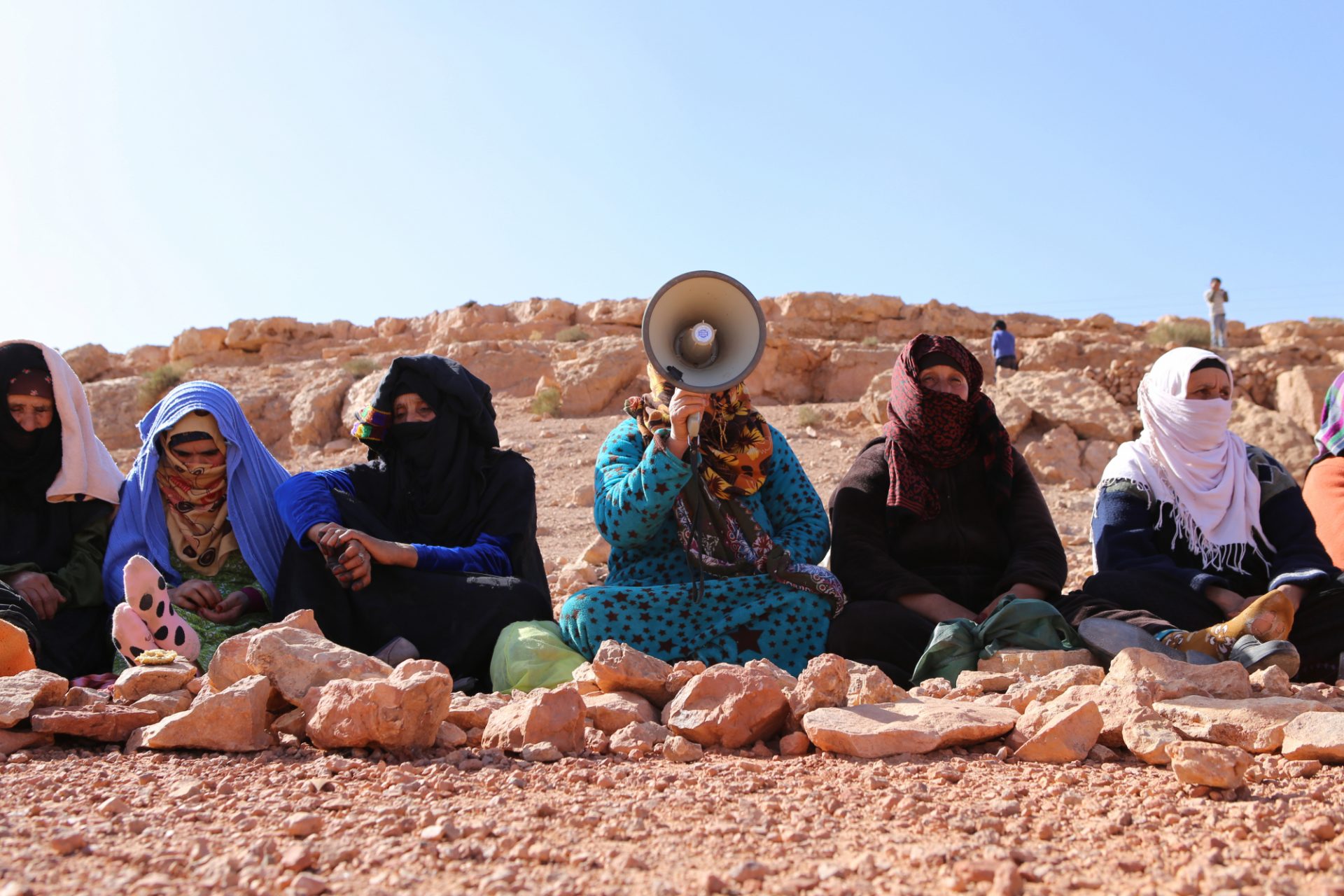 Hopefully the revolution will be televised because the world deserves to know about the amazing resistance in Nadir Bouhmouch's documentary Amussu. The documentary's name, literally means "Movement," and what a movement it chronicles. Following residents of the Moroccan village of Imider, Bouhmouch's film chronicles their peaceful occupation of their water pipeline, which they have controlled since 2011. Eight years ago, a greedy silver mine tried to siphon their water, which threatened their crops and their survival, compelling residents to fight back through the ultimate form peaceful protest: a permanent sit-in to stop the flow of water to the mine. Since then they have built a settlement around the aquifer, where they live, work, and continue their activism. Bouhmouch's subjects may not have much, but they look after each other and their animals in the most compassionate way as they eke out an existence. They uniquely express themselves through poetry and songs that are beautiful, rhythmic acts of protest reinforcing the righteousness of their mission. Their songs and poems are skillfully edited to convey their integral role in daily routines, and to show how they motivate the subjects to carry on in the face of harassment from their local government and the mining company. The collaboration the villagers exhibit in the film is inspiring for how they create unity around a common cause, while still maintaining their ethical standards. The way they live their mission is impressive, and their successful protest is something people around the world fighting for justice should draw strength from.

Nomad: In the Footsteps of Bruce Chatwin; Werner Herzog; UK, 2019; 85 minutes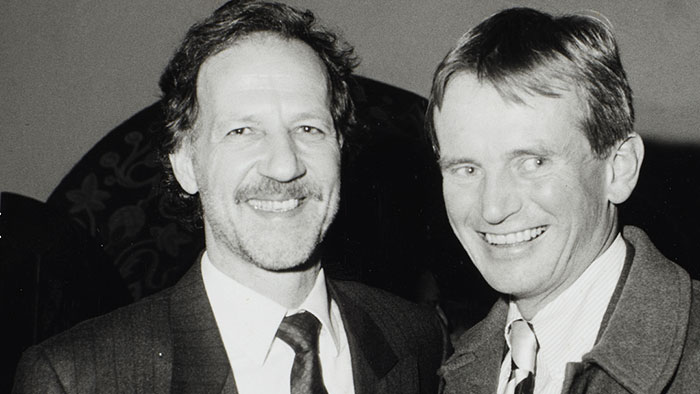 Bruce Chatwin was a wanderer, a larger-than-life storyteller, and a charming rogue, so it makes sense that his close friend and kindred spirit Werner Herzog would be the one to tell his story. In Nomad: In the Footsteps of Bruce Chatwin, the equally charismatic and hilariously eccentric Herzog offers a touching tribute to his late friend by traveling to places that impacted Chatwin and having conversations with the people who knew him best. Herzog lovingly dissects the mythology that Chatwin wrote about in his books, creating the kind of amusing intellectual environment where Herzogian catchphrases like "landscape of the soul" feel right at home, and comments about a historical figure's "phenomenally ugly house" elicit laughter from viewers. Herzog is a master interviewer, framing subjects in compelling ways with scenic backgrounds, indoors and outdoors. He also knows how to unobtrusively involve himself in interviews, asking poignant questions and bringing himself into the shot when necessary. Given that the film revolves so much around travel, it feels appropriate that Herzog leverages countless scenic aerial shots, a move he has perfected to evoke the emotions of the places he visits. Herzog's most fascinating choice in the documentary is how he reveals important details about Chatwin's life late in the film, mainly his bisexuality and that he died from AIDS. Herzog's decision smartly conveys that Bruce's sexuality was just one facet of his complex persona, but it makes his loss more tragic, because it reminds viewers that the world lost him sooner than it should have. However much like Herzog, viewers will feel grateful for the experience of learning about Chatwin, and lucky to have known him even for a short while.
nîpawistamâsowin: We Will Stand Up; Tasha Hubbard; Canada, 2019; 98 minutes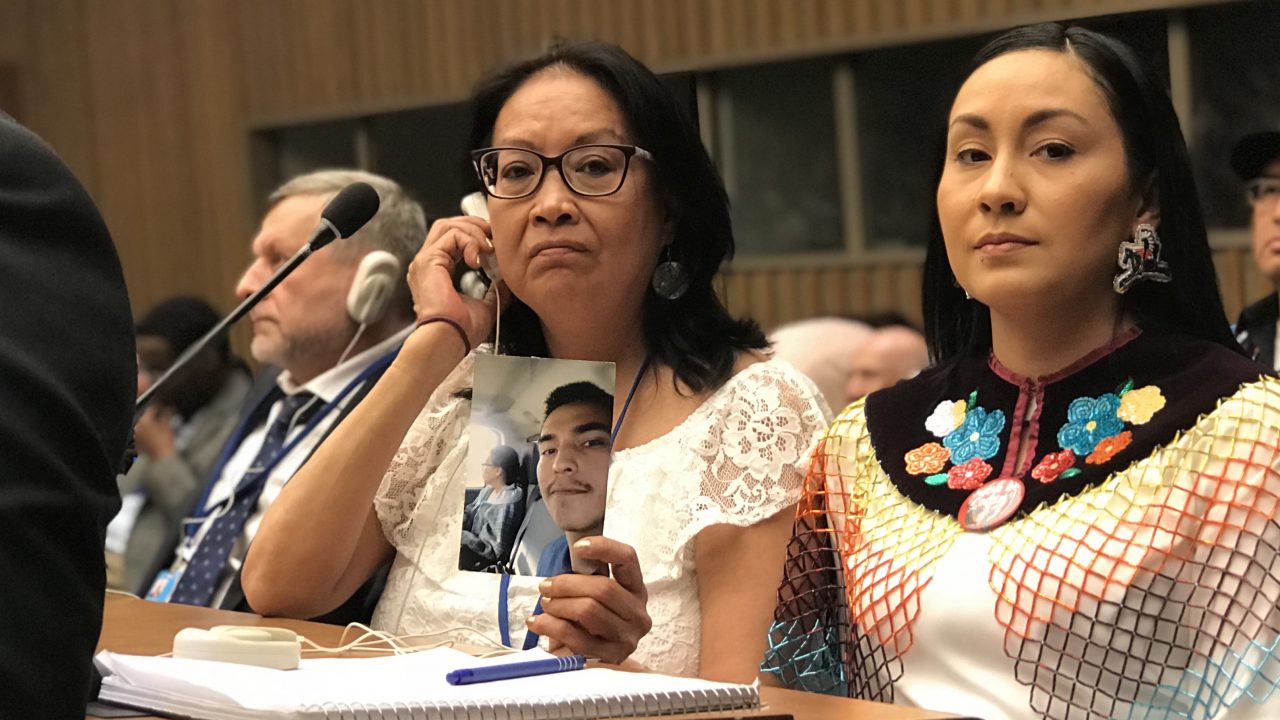 Canada is different from the U.S. in many ways, but one way it's extremely similar is that it has also mistreated its indigenous people for centuries, as evidenced by Tasha Hubbard's thought-provoking documentary .nîpawistamâsowin: We Will Stand Up. One part scathing indictment Canada's racist policies toward indigenous people, one part history lesson on Canada's efforts to limit the political power of indigenous people, and one part call-to-action for the next generation, Hubbard's film is stirring on multiple levels. The documentary centers on the brutal 2016 killing of a young man named Colton Bushie by a farmer named Gerald Stanley, and the disappointing trial, where Stanley was acquitted of all charges by an entirely white jury. Hubbard follows the Bushie family's emotional quest for justice leading up to the trial, and afterward, when they take their fight to national and international stages. Watching the family go through this unspeakable pain is hard, but what's even tougher is seeing Canadian officials, including Prime Minister Justin Trudeau, listening to them for the sake of optics without planning any real reform. Hubbard lends further poingancy to the proceedings by framing the narrative through her own struggles to educate her sons about their heritage and about how to live in a society that looks down on them. This angle is a smart one because it adds depth and accessibility to Hubbard's commentary by giving it personal stakes. The story she tells is tragic and frustrating, one that will move viewers to tears, and hopefully spur them to become stronger allies to Canada's indigenous community in their fight for equality. After all, the film's title is "We Will Stand Up," not "They Will Stand Up."
---
---