Sean Price Williams on Dreams, Film Heroes, and "Tokyo Telepath 2020"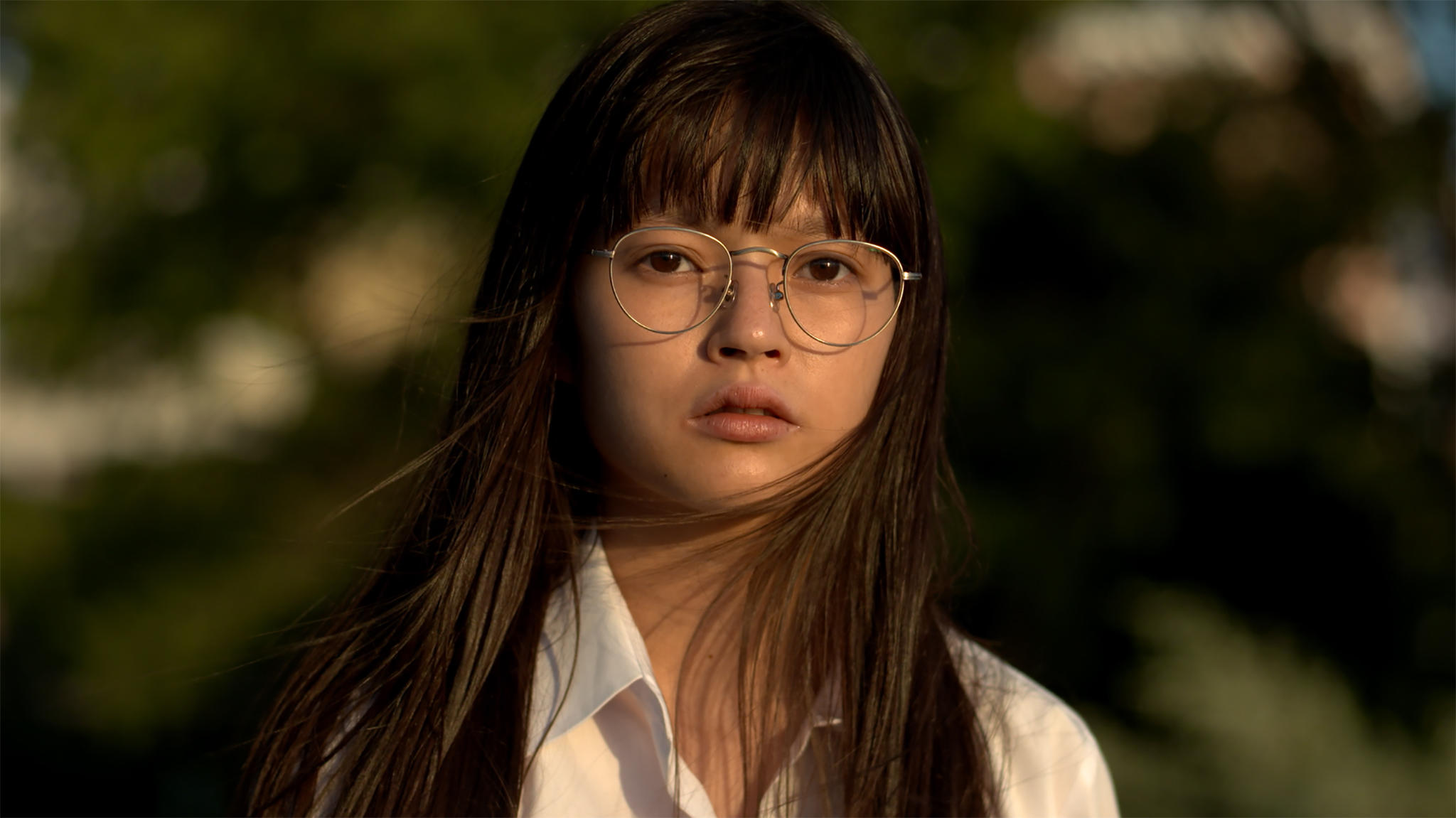 Courtney Sheehan interviews the prolific cinematographer at 49th International Film Festival Rotterdam
The 49th edition of the Rotterdam International Film Festival (IFRR), which ran January 22-February 1, 2020, marked festival director Bero Beyer's final year. Beyer has helmed IFFR for over a decade, and will be leaving the festival for an exciting new role as CEO of the Netherlands Film Fund. Beyer will be succeeded by Vanja Kaludjercic, who is moving to IFFR from her role as director of acquisitions for MUBI. This year's festival program presented 574 films, including 145 world premieres and 273 feature-length films. Visitors came from nearly 90 countries and 346 filmmakers were in attendance. Known for daring programming across its four main sections—Bright Future, Voices, Deep Focus and Perspectives—IFFR is considered a leading platform for global cinema. 
One of the "Bright Futures" selections, Tokyo Telepath 2020 by Maiko Endo, set in 2018, anticipates the coming Olympics and Paralympics through an experimental sci-fi narrative, infused with Japanese folklore. Two teenage girls with telepathic abilities navigate through an increasingly chaotic city. In an unexpectedly playful way, the film channels the compounding anxieties driven by the omnipresence of digital surveillance and the infrastructural impact of preparing to be an Olympics host city. Endo enlisted cinematographer Sean Price Williams, who previously collaborated with her on her 2011 feature debut, Kuichisan. A prolific DP, Williams has shot more than 40 features, working with indie stalwarts such as the Safdie brothers (Good Time), Alex Ross Perry (Her Smell), Nathan Silver (Thirst Street), Jessica Oreck (The Vanquishing of the Witch Baba Yaga), and more. 
Endo and Williams linked up again for Tokyo Telepath 2020 because, "I was coming to Japan to do another movie two years ago," Williams said. "I told her, 'I'm gonna be there and I'm gonna have these weird lenses I got from Russia and I want to try them out. Do you want to make something?' And she said yes, she was already thinking of something." At 49 minutes in length, Tokyo Telepath 2020 was programmed as a mid-length in the Bright Future section at IFFR. 
"She writes these emails, like almost a treatment in an email," Williams recalled. "It's an absolutely bizarre use of the English language and also combined with [Japanese] mythology that I'm unfamiliar with, so I just get triple confused as to what we're gonna do, but I like that, because I do trust her..She has clarity."
Williams has said before that Kuichisan stands out as his favorite film he's worked on, a statement he reaffirmed at IFFR. During the shooting of both films, he felt "puzzled" about what they were making, but was impressed by the outcome each time.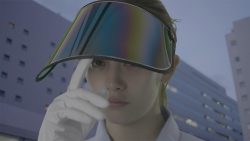 Williams shot Tokyo Telepath 2020 on the Sony FS7, creating a distinct kaleidoscopic look marked by prisms of colored light, frenetic traffic montages, and geometrically evocative backdrops for the teen girls' telepathic communication. A key ingredient was a set of "lenses I got in Russia, these old 50s vintage Lomo kind of lenses," Williams said. "The adapter I had was wonky so every time I put the lenses on I didn't know exactly where it would fall. Some of the shots are really cool-looking and I have no idea how or why. Sometimes the video sensor with the glass will do things I can't anticipate. Something dynamic happens between the lens and camera."
The resulting effect is a hallucinatory kind of cinematic texture. The lenses created, "these ropes of light, these rainbows," Williams said. "There's a skin to the flares."
"I was always trying to make a light hit the lens—like Spielberg does. He loves his lens flares. I got away from it for a while because it can be a gimmick. But then with this [film] I was like let's just go for it, full on, times ten, because I was missing it. My favorite things I've always shot have those [lens flares]. My favorite shot in all of cinema is Monterey Pop, the Otis Redding performance. It's brave. Especially with film cameras, it's a no brainer."
Though not a film camera, the Sony FS7 "is the perfect size" for Williams. "I can kinda play it like a saxophone. I played saxophone for many years and a lot of my camera heroes are saxophonists. "
Blending fiction and documentary, Tokyo Telepath 2020 also follows a blind saxophonist, a young man who lost his vision looking at the 2017 solar eclipse. The music in the film's sharply designed soundscape was composed by another frequent collaborator of Endo's, Nicolas Becker. Williams stressed how important sound is to Endo. "She won't even let the film play places without her to do the sound check," he said. Williams first met Becker "while he was a teenager. He's one of these mad scientist kids. Long fingernails, afraid of the sun…his music is so wild."
Endo is developing a feature to shoot potentially this year around the time of the Olympics with the blind saxophonist, Williams said. "I hope if we do this feature this year we spend a lot more time with him. He lives just outside Tokyo. Every day he goes into the busiest corner of the city, pulls out this saxophone, plays 15-20 min, then goes to the ramen shop and then gets on the train and goes back. It's the most difficult commute. Watching him walk, I was very emotionally affected shooting him because you see him bumping into things and when he does he laughs at himself as if people are laughing at him. But no one's paying attention to him. So he's in this very lonely state of mind."
A committed cinephile and advocate for seeing and shooting film on film, Williams said, "I'm always more excited shooting on film. At this festival there's such fetishism for it and I love it." Regarding his work with Endo, he said, "Her first feature was on film and I'm sure we'll work on film again."
The over-saturation of digital images across all mediums and formats prompts Williams to reflect on his purpose as an image-maker. "I'm also just so sick of images, there's so many. I struggle with it—why should I make more images? What's the value of what I'm doing? Everybody takes pictures…I just hope it's a little different, or there's a texture. I still don't take myself seriously as a professional. A lot of professional images are without texture and without presence. They're too perfect. You look at them but you're not in them. You don't feel the light on your skin or the temperature."
Dream life is also a source for creative inspiration and personal solace. As he's gotten older, Williams said, his dreams have become more vivid. "They're like movies for me in that they're moods and atmospheres. My favorite movies are atmospheres, putting you in the place…I love any movie that really embraces dream logic. One thing about Maiko's movies is there's a kind of stream of consciousness. I think it turns some people off and I wish it wouldn't. There's a goofiness to this movie, it's very playful."
In addition to returning to work with friends like Endo and Perry on multiple features, Williams often works with first-time directors, endeavoring to support the fomenting of their visions. "I don't think that I hijack a first time director with my vision. I've never gotten a job by showing a director what I think their movie should look like. I think that's backwards. I just did a movie with a first time director and by his own admitting he's not a filmmaker at all, he's a music guy who decided to make this movie. He wrote this script that was pretty conventional and we zapped it to life. I don't care what the script is. It's always the people, the director as a person brings me to a project."
A former employee of New York's famed Kim's Video store, Williams has a wealth of film knowledge. "I try to bring my self-taught film history to the table and then watch stuff together [with directors]. Maiko and I have probably been in a theater 500 times together. When we were both in New York we'd probably go to the movies four to five times a week."
Williams is ready to switch up his role on set and plans to direct a feature, potentially this year. "There's a script and some people who are excited about…it's a little like Terry Southern's Candy—[which was] a fun book, a bad movie. It's about a high school girl, her journey up the East Coast of America encountering one bozo after another…It's a great script, Nick Pinkerton wrote it."
When asked whose work he's compelled by today, Williams said, "I'm excited by some of the old guys, like Paul Schrader and Abel Ferrara. These are guys who are absolutely fearless, they're saying what they wanna say, they're making films that aren't really friendly to any popular causes right now. I know them personally so I feel really blessed."
Reflecting on the current moment in film history, Williams observed that with the likes of Spielberg, Godard, Schrader and Ferrara still making great work, "There's an end of a golden age we're still in. But maybe once they stop making movies, we can tear things up and get wild. Maybe we're respecting some people too much. Maybe we haven't let our dreams take over yet."
---
---
Regions: Netherlands