Sundance 2020: Reframing History with "Framing Agnes"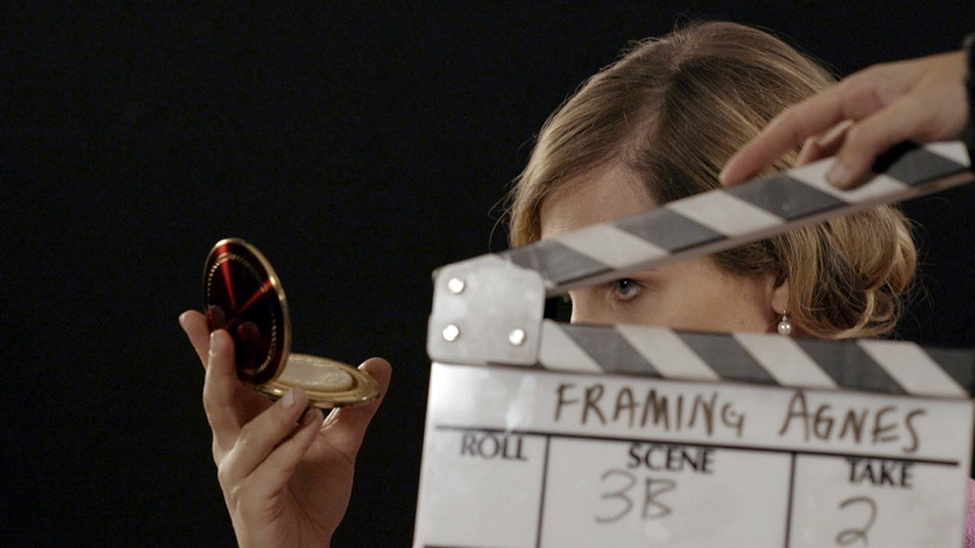 Courtney Gardner reveals how the documentary short reframes LGBTQ history
Long before my first Pride Parade, I yearned to see any TV show or movie with an underlying queer theme. However I always kept my finger near the pause button as I watched, so I could make sure others didn't discover what I was doing and judge me. I consumed queer media in isolation, dreaming that I would one day live in the queer community – a place built on mutual understanding, free from judgement. I never knew if this aspiration was realistic, because prior to college, I was only taught selective American history. None of my classes introduced me to the lives of queer activists, who risked their lives for equality to make monumental strides for LGBTQ+ rights. Since then I have learned that the foundation of LGBTQ+ liberation has historically been driven by the transgender and gender non-conforming (GNC) people. This is why Framing Agnes, a short documentary hybrid that premiered at Tribeca in 2019, captured my attention. Framing Agnes was directed by Chase Joynt and portrays the lives of transgender and GNC predecessors Agnes (Zackary Drucker), Georgia (Angelica Ross), Denny (Silas Howard), and Henry (Max Valerio) who were all involved in Dr. Harold Garfinkle's (Chase Joynt) study on people in transition. As the film illuminates voices from the past, it seamlessly interweaves contemporary journeys of transgender and GNC people. By contextualizing trans existence, the film raises awareness about trans stories to make them relevant so that future generations can benefit from increased visibility and understanding.
Framing Agnes comes at a time where visibility within the queer community is rapidly expanding; however, we are also experiencing one of the largest increases in violence against transgender and GNC people, particularly against those of color. Because of that it's imperative to understand the historical context of trans life and to bring the community closer together by humanizing trans experiences. Part of that journey involves turning Framing Agnes from a short into a feature film. Before attending the 2020 Sundance Film Festival, I found out that the movie's producer Samantha Curley would be there, presenting me with a unique opportunity to learn about its adaptation from a short into a feature. So I sat down for an interview with Curley, eager to understand the role of a producer, and how she can use her position to bring important stories like this one to the forefront for audiences to see it.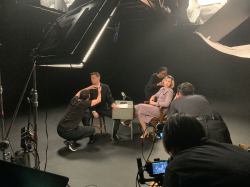 Throughout our interview, Curley and I enjoyed bites of peanut butter covered toast and sips of orange juice. We discussed Level Ground, a nonprofit organization which she co-founded, that creates and holds space for people to speak about race, class, and gender. Level Ground is committed to highlighting diverse voices, forming collaborative relationships, fostering much-needed conversation, and challenging the status quo through art. Curley informed me that Chase Joynt had sought her out to be the producer on the film because they had worked together before and Joynt knew of her work. Curley spoke at length about her experience as a first-time producer working on Framing Agnes, and I was shocked to find out that producing isn't a cookie-cutter career. The role of a producer constantly changes depending on the needs of the director, the crew, and the talent. It requires problem-solving skills, having immaculate attention to detail, managing a budget, and intentionally hiring crew members to reflect the team's values. Curley brought her personal devotion to creating safe spaces to the film, making sure everyone's stories and identities were validated.
Curley's efforts didn't go unnoticed. I continued my conversation about the film with Zackary Drucker (Agnes), to see how her intentions affected the actors. Drucker commended the gender diversity of the cast and crew, which played a major role in creating safe space on set, allowing her and the other actors to flourish. I had never connected the impact a crew had on its cast, so Drucker explained how the crew's efforts, for better or for worse, manifest on screen. Therefore, a supportive environment is critical for easing any discomfort or hesitation in front of the camera. When working within your community, you are far less likely to be othered or thought of as the token trans person on set, which also heavily impacts your performance, since you don't have to put on an act, or present yourself in a way that is inauthentic to minimize stigma. These lessons are often attributed through lived experience but have recently been presented to actors through mentorships with fellow actors. Intergenerational mentorship, as well as friendship, often enhances the confidence and empowerment among transgender and GNC people as they gain control of their narratives, see that their lives have longevity, and they contribute to the ever-expanding oral history of queer people.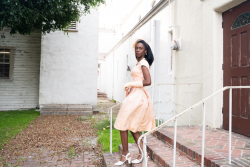 The devastating loss of lives to the AIDS crisis created an irreversible generational gap within the queer community. Due to that loss, LGBTQ+ people began to link up with one another to ensure the past and present continued to be represented in our stories. These intergenerational relationships affirm the open and inclusive nature of the community. Providing mentorship creates a model we can use to take care of one another, as we listen and offer history to honor the past as we work toward the future. This is how many LGBTQ+ individuals begin to network and gain traction in the film industry. I was very happy to hear Drucker speak about what she learned from her mentor Flawless Sabrina, as she attributed learning how to live authentically from this cherished relationship. Flawless Sabrina was a globetrotter for LGBTQ+ rights in the 1960s, her legacy living on through mentees like Drucker that continue her work in activism, supporting queer youth, and doing all they can to destigmatize the existence of transgender and GNC people in hopes of creating a better life.
Bringing Agnes to life opened many doors into history, showing LGBTQ+ struggles within the medical field, romantic relationships, careers, and merging into various social spheres. This representation debunks a common myth that transgender and GNC identities are a new phenomenon. Drucker, in continuation of Sabrina's work, holds her own torch high as she illuminates our rich history to not only inform people of our existence over the centuries, but to create a path for others to follow. The more stories we tell, the better, she says. She explains, as stories are shared inside and outside of the transgender community, people see common characteristics within themselves, increasing the empathy for these experiences. These stories also provide dimension to trans characters in films, TV shows, and books, since these characters won't solely exist due to their transition. They will have on screen experiences that go beyond their gender identity.
Framing Agnes has informed the present by introducing us to the past. Not only are the narratives of the characters similar to the narratives provided by the actors, but we can reflect on how far we've come and how far we need to go. At its heart, Framing Agnes is a film that not only illuminates our history, but it demonstrates the importance of intergenerational connectivity to increase our longevity as a community. Had these studies not been found, we might not know the realities faced by transgender and GNC people in the past. As Georgia (Angelica Ross) in Framing Agnes says, "I have a feeling that what I talked about here will be useful for many generations".  It is Georgia, it is.
---
---
Regions: Colorado