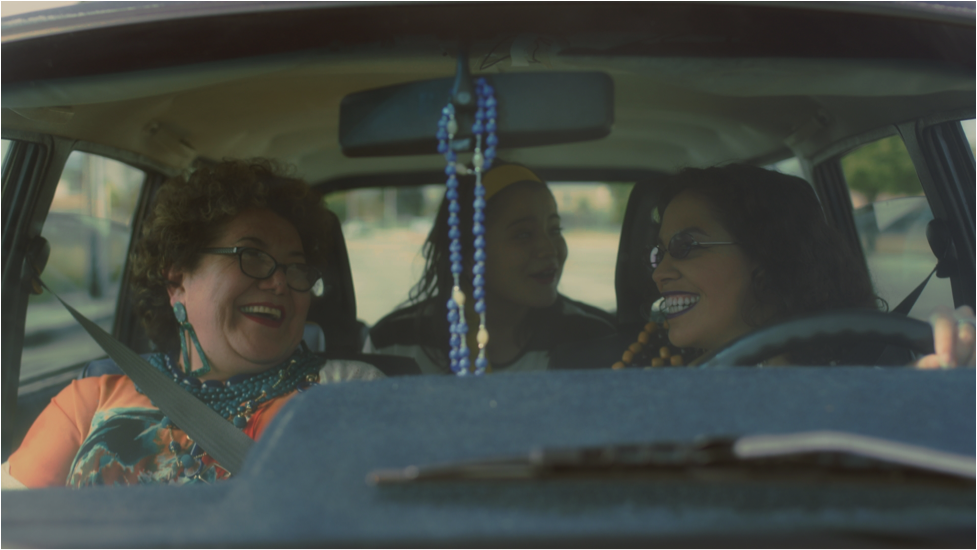 Joyride is more than a short film; it is an experience. Director and writer Edwin Alexis Gomez created an incredibly poetic and multifaceted piece of art. Joyride premiered at the 2020 PBS Film Festival where it won the "Most Popular" film award. The film was produced by Angela Pedraza and Evelyn Angelica Martinez. Joyride tells the story of two Latinx sisters, Mariana (Jenny Treviño) and Karina (Stacey Patino). Mariana and Karina break their abuelita Juana (Blanca Aracell) out of her assisted living facility in order to take a road trip to the Grand Canyon for her last joyride. While the three are traveling, Juana discloses her painful past experiencing domestic violence in her previous marriage. This confession changes the lives of Marina and Karina forever. While we do not know what has inspired the trip, I have been told that this key information will be discovered in the feature. I had the privilege of interviewing Gomez and Martinez about Joyride and spoke to them about the reality of completing a film while in lock-down, divine timing, the rise in domestic violence throughout the pandemic, the importance of representation within the film industry, and the joy that comes with writing from the heart.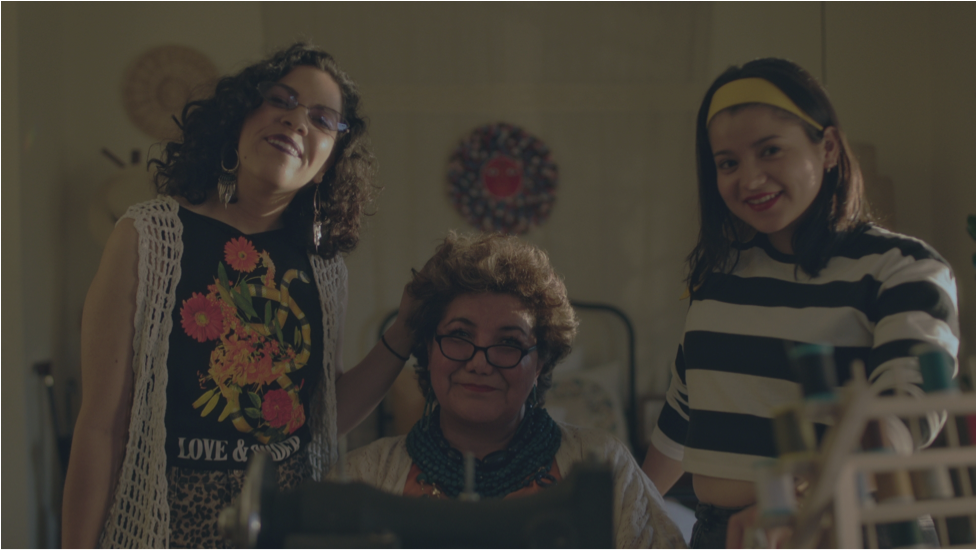 Gomez is an out and proud queer Nicaraguan American director, writer and actor. Gomez's directorial debut was a film called Quédate Callado. This film won a Grand Jury Award at Outfest in 2018. His second film, La Sad Boy premiered at the Outfest Film Festival in 2019. Joyride is his third film to date has since won the best screenplay award from the Latino Screenwriting Academy. Following his most recent win, Joyride was selected for the Latino Public Broadcasting (LPB) New Media Production grant. The grant was provided to the Gomez and his team and filming was soon underway: both Gomez and Martinez expressed their gratitude for LPB in receiving this grant as it provided an opportunity to create a film that would not only shed light onto Latinx people but addresses an issue that is often a common experience amongst Latinx individuals – domestic violence. LPB also assists teams in the dissemination of the films to public broadcasting stations. Joyride was selected to be showcased in the 2020 PBS Short Film Festival. I learned that while the process of creating and discussing the film amongst the team went well, the challenges began once the quarantine lockdown in California started. Joyride finished filming on March 8th and shortly after began the post-production process; however, on March 13th California entered lock-down, challenging Gomez and Martinez to work with their team virtually.
The post-production began in April and was finalized on May 15th. As the film making journey was gaining momentum, there was an increased amount of pressure facing the team: the alarming rate of police violence resulting in the murder of Black individuals, people steadily losing their jobs, and the mental health challenges that come along with working from home for extensive amounts of time. Further, the Immigration and Customs Enforcement (ICE) continued to look for and detain immigrants, despite the numerous lawsuits demanding the release of 37,000 detainees as the risk of COVID-19 in detention facilities rose. Gomez and Martinez admitted to the extensive amount of emotional intelligence that was needed to check in with their team at this time, as they wanted to be sure the team was mentally able to continue working on the short, in order to meet the PBS deadline. Working despite quarantine meant that the post-production team was unable to meet up in person, Gomez was unable to see the screen of editors making color corrections and Martinez faced a major barrier to communication as tones conveyed through texts and phone calls, rather than in person conversations, often are easily misinterpreted. Further, some members of the post-production team dropped out at the last minute, understandably, but simultaneously required Gomez to work in After Effects himself. Despite all of these challenges, the team met the PBS timeline, and the submission was proof of divine timing, Gomez explained.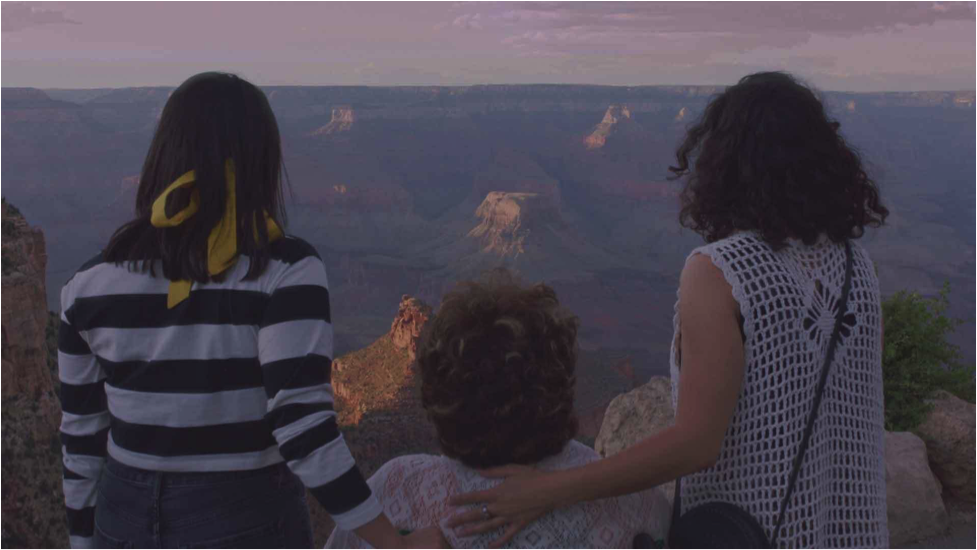 There wasn't a single moment that passed that Gomez, Martinez, and Pedraza considered asking for an extension, they all knew the film was far too important to be put to the side. The divine timing and orchestration, Gomez told me, was felt amongst the team as everything began to fall into place. Joyride has been released at a time where there has been a spike in domestic violence, as families faced a reality of life in a pressure cooker with their abuser, without a means of escape. Gomez, having had prior experience working in a domestic violence shelter, has continued to be personally invested in understanding the way in which we learn violence, the people who flee from violence, and how the violence plays out in their lives; specifically, for those that immigrate to the United States to escape violence and those that leave the United States because of this country. Before becoming a director, Gomez had spent his undergraduate career on the track to earning his MFT license (marriage and family therapist) to become an art therapist. His heart was in the work, but he soon began to dream of something else: a career in which he wouldn't be limited to creating change on a one-to-one ratio. Gomez soon realized if he made films, he would be able to reach a wider spectrum of people, those in the audience, to enact that change that was needed. Gomez identified this change as sparking the dialogues that have to occur in order for the work to be done. The drive to create narratives comes directly from those that Gomez worked with as well as those in his personal life. He believes that Joyride will not only start many dialogues within communities but become a tool in which people can identify the various forms of abuse they may be experiencing in their own lives. In order to do this, Gomez acknowledged the need to break the "cinematic wall". The intention to leave violent scenes out was intentional, Gomez explains, this way the audience is invited to look at their own lives and relationships and project their story onto Juana's. Gomez believes this experience will provide a much-needed anchor for people to stop the abuse from beginning as well as happening in their lives. Particularly, Gomez wants this dialogue to happen amongst Latinx communities, as they face an exceptional amount of domestic violence. As many as one in three Latinx individuals will face domestic violence within their lifetime.
With a smile, Gomez explains it is not always easy coming from a Latinx household and wanting to pursue a creative career. His family frequently worried about how he would be able to manage himself without a financially predictable, and stable, career. Gomez recognizes that while his family had good intentions and worked incredibly hard in order for him to be at this point in his life, he knew he had to let go of their hands at some point in order to follow his dreams. Gomez adds that often dreams are deferred because of this familial environment, taking away the much-needed representation of Latinx stories in the media. Fortunately, success has found Gomez and in return he is able to step back to appreciate the fruits of his labor, as well as the labor of everyone who helped him get to where he is today. Being a member of the Latinx community as well as the LGBTQ+ community, Gomez is conscious of his intersecting identities. Gomez explains that he utilizes his experiences and identities to be reflected in the characters and situations he writes, in order to not only work through his own challenges but to provide a template for which others can do the same. Doing this requires a lot of work, specifically self-exploration, as Gomez had to understand the intersection of his identities, where they converged and deviated, in order to honor his personal experiences. Gomez encourages people in the creative fields to avoid speaking on behalf of any group as a whole, as it creates more space for the people within those communities to express themselves in every shade of their experience. For this very reason, Gomez has continued to trust his inclinations and highlight aspects of pride within his queer Nicaraguan American identity.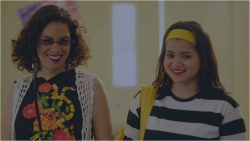 One of the greatest inclinations Gomez has been driven by is the opportunity to bring justice to those who have frequently been misrepresented in films. Latinx people in particular have been painted in a negative light, often being portrayed as criminals, gang members, domestic employees, impoverished, and without any sense of community. We have seen all of these tropes play out in the media, particularly toward those characters of color. Gomez explains that these tropes don't allow for Latinx people to re-imagine what their lives can be, or reflect the lives they are living, invalidating their experiences and sense of self completely. In order to understand one another, Gomez suggests building bridges from one group to another. By watching films that display people's lives, we are provided with an opportunity to think about the multiple layers that creates a person, their motivations for doing something, and the way in which the world looks to them. Patterns often repeat in bloodlines, Gomez says, this is why we must begin having, often painful, conversations with our families in order to excavate our feelings and begin the healing process. Part of the healing process relies upon white people, such as myself, to recognize the privilege in always seeing ourselves on screen. There is a plethora of media that exists in which we are presented with all shades of white people, Gomez informs me, but we are not granted the same opportunities for those of color. As white protagonists are the norm, you are left with a whole population of people who spend their lives not worrying about the layers in someone's life who is Black, indigenous, Latinx, Asian American, or Pacific Islander. As the industry is motivated by films that will provide the greatest profit, they assume it is okay to deny stories of people of color. This denial essentially contributes to the idea that there isn't a universality amongst all humans. Gomez actively encourages white audience members to take the initiative in building the bridge to his work, seeking out the stories that are different to your own, as he has had to search for himself amongst a white-washed western film industry for his entire life. More than ever, the labor has to be done from the opposite direction, in order for everyone to tell their story and gain insight to where other people are coming from. As a writer, Gomez says this process begins by telling stories from your heart.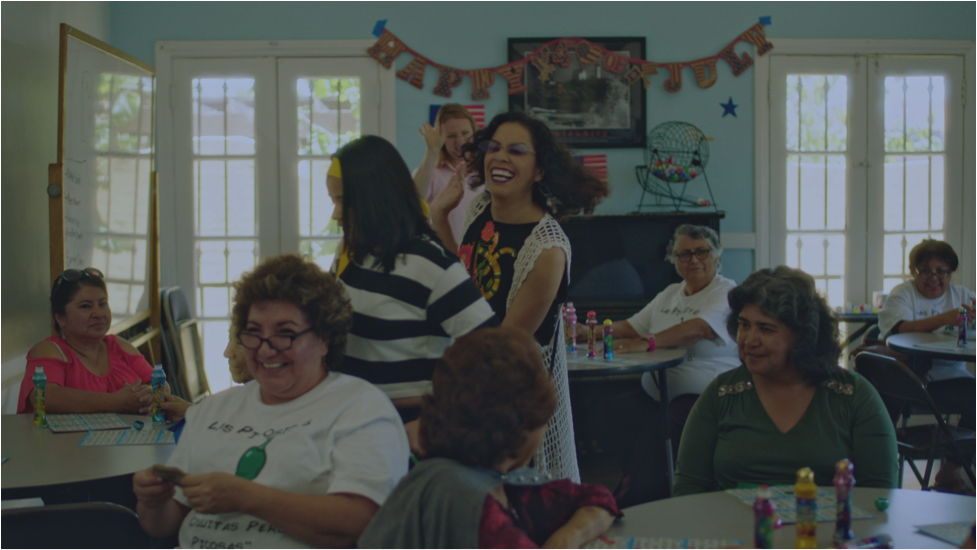 The more specific the emotions are shown in a film, the more universal the stories and experiences become. As Joyride reaches more and more audience members by the day, Gomez and Martinez have been joyfully watching the comment section: many have been reminded of the loneliness of quarantine, being away from loved ones that are vulnerable physically as well as emotionally. Martinez says one of the comments that really struck her was the number of people who were reminded to call their grandma after they had finished watching the film. The story of Joyride has been constructed in such a way that people are experiencing the profound impact film can have on your life; however, this also brings a very emotional response to the film as many are seeing their grandma, aunt, or mom's story on the screen for the first time. I am reminded by both Gomez and Martinez that recognition of these stories furthers their own excavation into the healing process.
Joyride is far more than what meets the eye, it is not just about a road trip, rather it displays the values in listening and communicating with those from other generations as well as the importance of living in the moment. Gomez has utilized a vehicle as a means of expressing how our family lets the next generation to take the wheel as we receive life lessons along the way. Gomez paints a beautiful picture in my mind: Think of Juana as your driving instructor as you navigate the highway. While you may have a specific destination in mind, the way in which you get there is up to you. She may teach you how to drive and tell you what routes she has taken but ultimately, you are the one who decides which exits to take in order to get there. Further, Gomez says, the car becomes the bloodline, as you learn what is needed to maintain it, when to fill up the tank, and ultimately decide who you will let into the car for your own road trip. Gomez informs me that he has often associated emotions as passengers in his own life. He has made the conscious effort to let love, patience, kindness, and empathy to take the wheel. When you have an immense amount of respect and empathy for those who have come before you, you will not be able to write off their life experiences completely, for you are a product of our family's experiences as well as our own. I encourage you to watch Joyride, engage in the self-excavation process, and begin these painful yet necessary conversations with your family. It is once you understand where you come from, or what biases you may have, you can begin to build the bridges to other people and truly gain empathy for them. Follow in the shoes of Gomez and Martinez, let the love you have shine through in everything you do.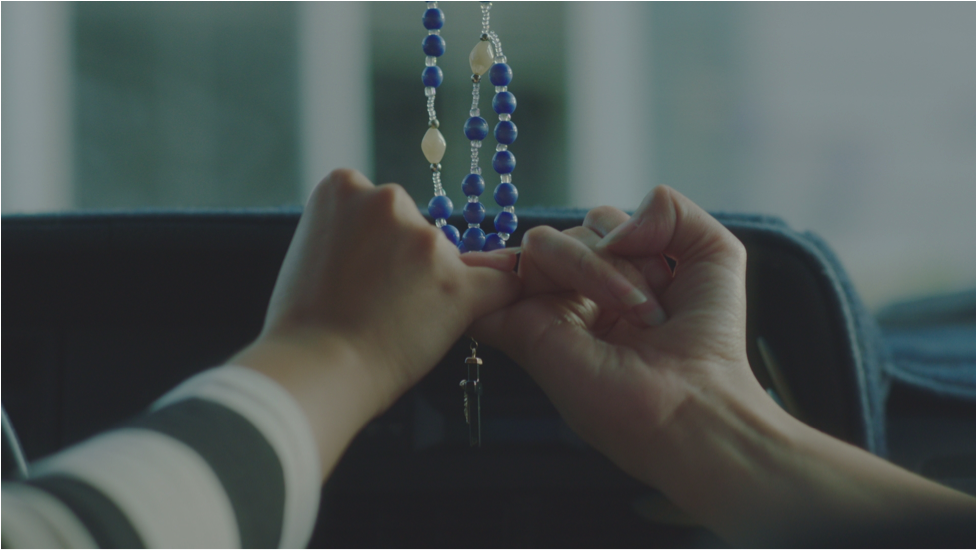 ---