One Giant Leap for Mankind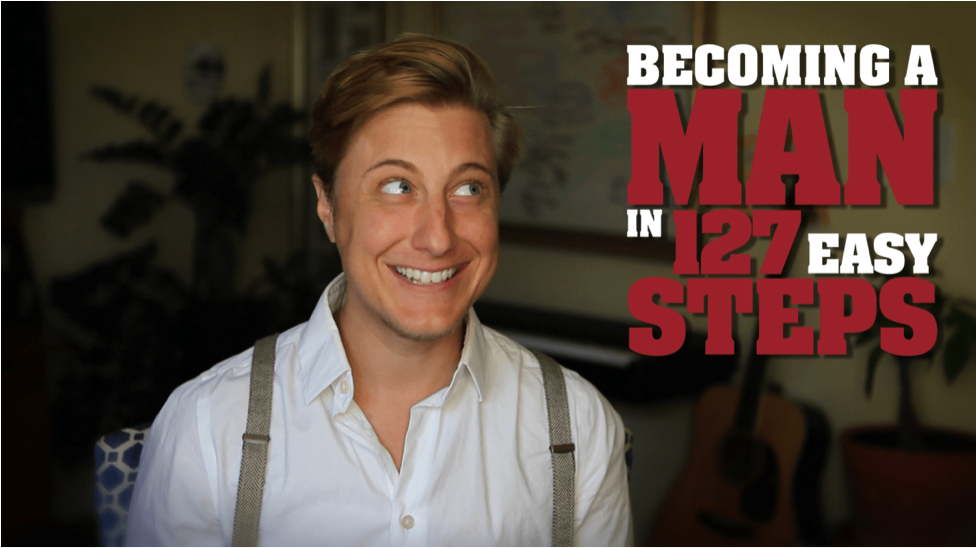 For the last 13 years, Scott Turner Schofield has been touring his live one-man show entitled "Becoming a Man in 127 Easy Steps." The performance is structured around 127 stories Schofield has as part of his routine, but the order to which the stories are told is entirely up to the audience. As they shout out a number, Schofield begins to tell that particular story. Each step/story is based on personal experiences. Schofield moves between stories that cover his pre-transition, relationships and sexual encounters, thoughts on his body, and genuine moments of emotional connection during his transition. Recently, Schofield ("Studio City," "The Conductor," "The Bold and the Beautiful") and director Andrea James (notable for producing the first all-transgender "Vagina Monologues," as well as "Transamerica," and "Transamerican Love Story") have adapted the live performance into a film. "Becoming a Man" was selected to premiere at the 2020 Tribeca Film Festival; however, due to COVID-19, the film was only shown as part of an industry screening. "Becoming a Man" has gone on to screen at the 2020 Outfest Los Angeles LGBTQ+ Film Festival, a festival that exhibits the best of the best in queer cinema. "Becoming a Man" is also in development to becoming a feature film, which will feature 16 of the 127 steps.
The Outfest experience differs in comparison to the live performance. Instead of calling out numbers, audience members were presented with 27 pre-selected steps. However, the audience could still select the direction in which the story was told. The audience was also offered a journey organized by the Schofield and James.
The movie was not my first-time hearing Schofield speak from the heart. He leads workshops revolving around "Transgender 101" and how you can acquire the proficiency needed to be an ally with the same passion as his shows.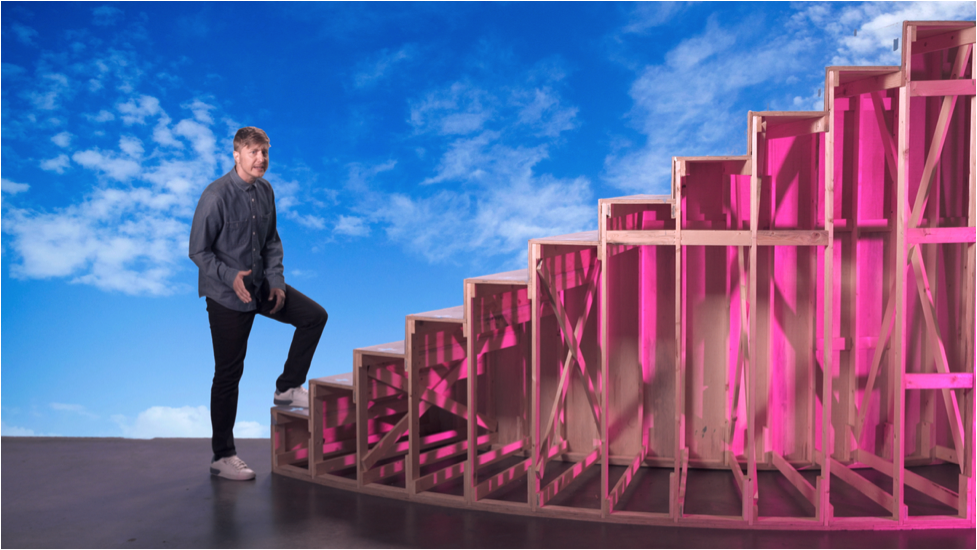 But it was my first interaction with "Becoming a Man." Schofield has the gift of being able to write about the problematic messages on gender that we are fed by the media in a tangible yet thoroughly approachable manner. I knew I was up for a treat and kept count until the Aug. 25 premiere. It wasn't until after I had time to process "Becoming a Man" that I realized just how much I needed this film and Schofield's enormous stage presence, and energy.
Transmasculine identified people are rarely portrayed in the media, which can result in a very isolating experience for those who look to the screen for validation during self-discovery. Schofield's approach of providing a transgender lens on various rites of manhood broaden the experience to be more inclusive. Certain moments in the film seem to reflect the dreams and desires of many transmasculine men who missed out on certain rites of passage that other individuals celebrate. There's the missing moment of a father teaching his child how to tie their tie. There's the rush of euphoria when a someone has correctly affirmed your identity for the first time. There's the moment when you find the strength to utilize your new status to help steer the conversation with your fellow men towards topics such as feminism and consent. The story titles provide some insight into the topics of interest. They include: "A Step Only Trans People Will Understand," "Get an Erection in Public," "Pick Your Dick," "Stand Before a Judge," and "Wear a Dress."
I felt a mix of emotions while watching "Becoming a Man": hilarity, bliss, passion, empathy, pride, and above all else, I felt seen. The writing was truly spectacular, unapologetically authentic and radically honest. Some of the stories are reflective of situations few share publicly. These are not the trans stories often displayed in the mainstream, but are more personal and therefore feel more universal. Schofield sympathizes, "I kind of wouldn't believe this story myself – if I hadn't been there the whole time," before diving into "Step 60: Get Your Rocks Off."
As someone who has spent a large majority of my life in feminist spaces and emphasizing feminist theory throughout academia, I saw something rarely portrayed in the media: the moment when the tables turn once others stop perceiving you as a woman and see you as the man you are. In "Step 105: Get Consent" Schofield opens with the following: "As a feminist and as someone who has spent most of his life as a woman I know 'the rules' and I am not about to break them because I became a man and the world told me I could. I ask and listen for enthusiastic consent at every move. This is what that looks like" and closes with "This method gets you laid 100% of the time." I am shocked by how speaking about the act of getting consent becomes cool, even sexy, whereas whenever I've talked about this, I was told how asking for consent "will ruin the mood" and that I don't need to bring feminism into the bedroom. This is the power of "Becoming a Man," a film so honest, it can recognize the real change in how the world interacts with you once you are seen as a man, versus the interaction when the world sees you as a woman.
I ended my journey on "Step 55: Always Be Transitioning." It was the perfect place to take a moment to reflect on all that I had seen and felt during this experience. Life does not follow a linear model, life is filled with twists and turns, unbelievable spontaneity, and dead ends. Having an audience decide their own journey through Schofield's journey provides a visual for the fluidity that comes with life. There is no one way to be and not one way to become anything, particularly a man. There is an indefinite amount of ways in which someone can choose to transition, there will always be practical steps along the way, and there is no universal "endpoint" to your story. We are all evolving, and thus we all have our own 127 steps to conquer with the promise of developing more as we go.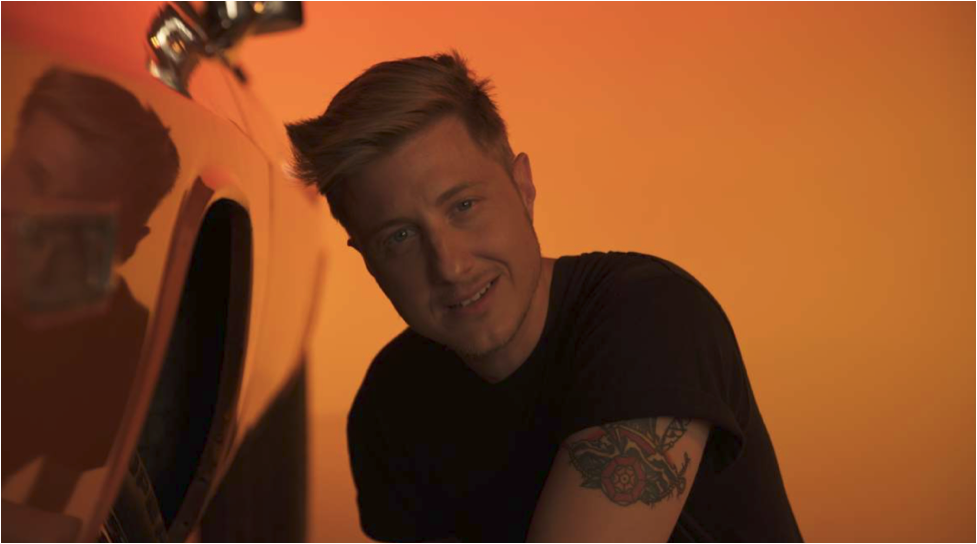 I hope you will go out of your way to listen to Schofield's story, anyone's story for that matter, and allow for it to impact your life for the better. By opening yourself to someone else's vulnerability, you will be able to reflect on your own. Schofield doesn't paint himself in one color; instead, he shows that he is a good person, a bad person, a victim and a violator. But this is not just a trans story. You do not have to be trans to enjoy it or to participate in the interactive steps. I have genuinely yet to witness any media that has compared to this film. As Schofield proudly says after each step, "NEW STORY," and transports to a different time in his life. May we all have the strength to share our stories, both new and old, as we think necessary, to further the media's take on life.
---
---
Regions: Los Angeles