Our Staff Picks Five of Their Favorite Asian Chillers for this Halloween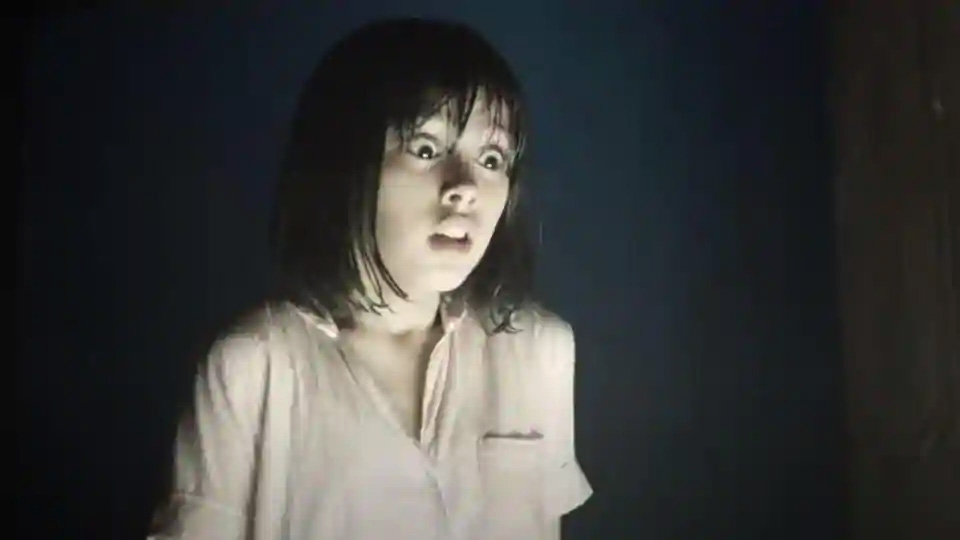 Horror forms a defining part of Asian culture and comes with its own plethora of urban legends and mythology that dates back to ancient times. As we draw closer to Halloween, let's take a look at five of our staff's favorite horror films from Asia!
Tumbbad; Rahi Anil Barve; India; 2018; 104 mins
India's first film to be screened at the 75th Venice International Festival, the critically acclaimed Tumbbad emerged as one of the best horror films in India. Starring Sohum Shah in the lead role as Vinayak Rao, the film follows the story of his search for a hidden treasure in the 20th century British India village of Tumbbad, Maharashtra.
Train to Busan; Yeon Sang-Ho; South Korea; 2016; 118 mins
An action horror film, Train to Busan follows a group of petrified passengers grappling with a countrywide viral outbreak while trapped on a blood-drenched bullet train ride to Busan. Featuring actor Gong Yoo, the film broke records by becoming the first Korean film to have an audience of over 10 million viewers. In 2020, a sequel, titled Peninsula, was set to be shown at the Cannes Festival but was cancelled due to the COVID-19 pandemic. It later released in theaters in August 2020 and received lukewarm reviews.
Ring; Hideo Nakata; Japan; 1998; 95 Minutes
The Japanese horror film was adapted from the 1991 novel by Kôji Suzuki that use Japanese urban legends as inspiration. The novel and movie follow a reporter who is racing to investigate the mystery behind a cursed videotape that kills the viewer seven days after watching it. The film was a box office success in Japan. Rasen, a movie based on Suzuki's next novel in the Ring series, was released in the same year, followed by Ring 2 in 1999 that continued the cinematic storyline. The movie franchise continues to release films and it has become an inspiration for other J-Horror movies that focus on technology. It also triggered a trend of Western remakes, starting with the 2002 American film The Ring.
Mr. Vampire; Ricky Lau; Hong Kong, China; 1985; 96 Minutes
Mr. Vampire is a comedy horror film that's about a planned reburial of a town elder goes awry as the corpse resurrects into a hopping, bloodthirsty vampire, targeting everyone responsible for digging the grave, and a Taoist Priest and his two disciples attempt to stop the terror. The vampire of the film is based on the Jiangshi, the hopping corpses of Chinese folklore.
The movie made HK$20,092,129 for boxoffice which led to the creation of a Mr. Vampire franchise, as well as other movies inspired by the Jiangshi genre, and was trendy during the 1980s in Hong Kong.
The Possessed; Kai Ma; China; 2016; 110 minutes
The Possessed is a low-budget pseudo-documentary that focuses on exorcism culture in the rural areas of Shandong Province in China. The story is about two teenagers who go to the countryside to investigate the world of fortune-telling and special exorcism ceremonies. The film first captured the attention of the public after it won Best Artistic Exploration at China's first International Film Festival in 2016, but wasn't released until 2018 due to "technical reasons."
As a bonus, here's one releasing soon!
Kaali Khuhi; Terrie Samundra; India; 2020; 90 mins
Releasing on October 30, 2020 on Netflix, the film depicts the grimy past of a village in Punjab that returns to haunt its dwellers. While dealing with mysterious deaths of the residents, Kaali Khuhi sheds light on female infanticide and other prejudices. The cast includes veteran Indian actresses such as Shabana Azmi, Leela Samson, Sanjeeda Sheikh, and more.