Notes From Home at this Year's New York African Film Festival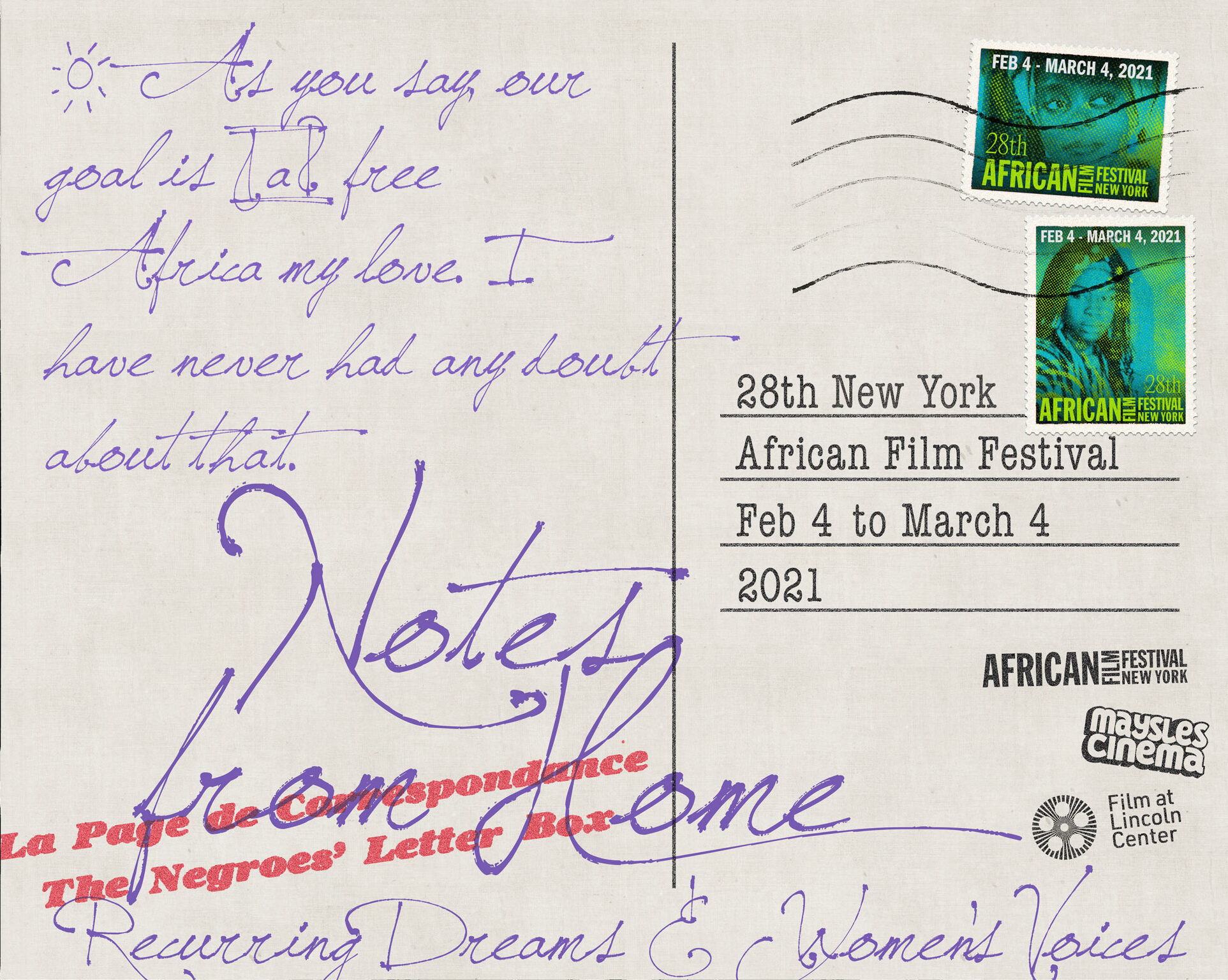 This year's New York African Film Festival provides the perfect start to Black History Month in the United States. The theme this year is "Notes From Home: Recurring Dreams & Women's Voices" with films about the echoes of African cultures across the diaspora. The features and programs spotlight the voices of women who push the culture forward while preserving treasured traditions and the global Black community's influence on our cultural pasts, present, and futures.
The 28th New York African Film Festival opens on February 4 in Film at Lincoln Center's Virtual Cinema and will run for roughly two weeks until February 14. The festival is presented by Film at Lincoln Center, Maysles Cinema and African Film Festival, Inc (AFF). This year's festival showcases 70 films that will be available nationwide through a virtual screening room. The festival features two entries to the 2021 Academy Award for Best International Feature Film—Desmond Ovbiagele's The Milkmaid (Mali) and Lemohang Jeremiah Mosese This Is Not a Burial, It's a Resurrection (Lesotho)—as well as a restored version of the 1983 film, Camera d'Afrique by Férid Boughedir and a spotlight on the short films of Fanta Régina Nacro. The festival features three collections of short film. The first, "City Dreams," collects seven short focused on tales of love, struggle, and resilience in urban setting around the world. The next six short form a collection of stories about women across generations and genres. The final set of four shorts is a continuation of the "Notes from Home" theme from last year's festival and explores the echoes of Africa from the African diaspora.
---
---