One Year Later, "Blow The Man Down" Deserves Another Chance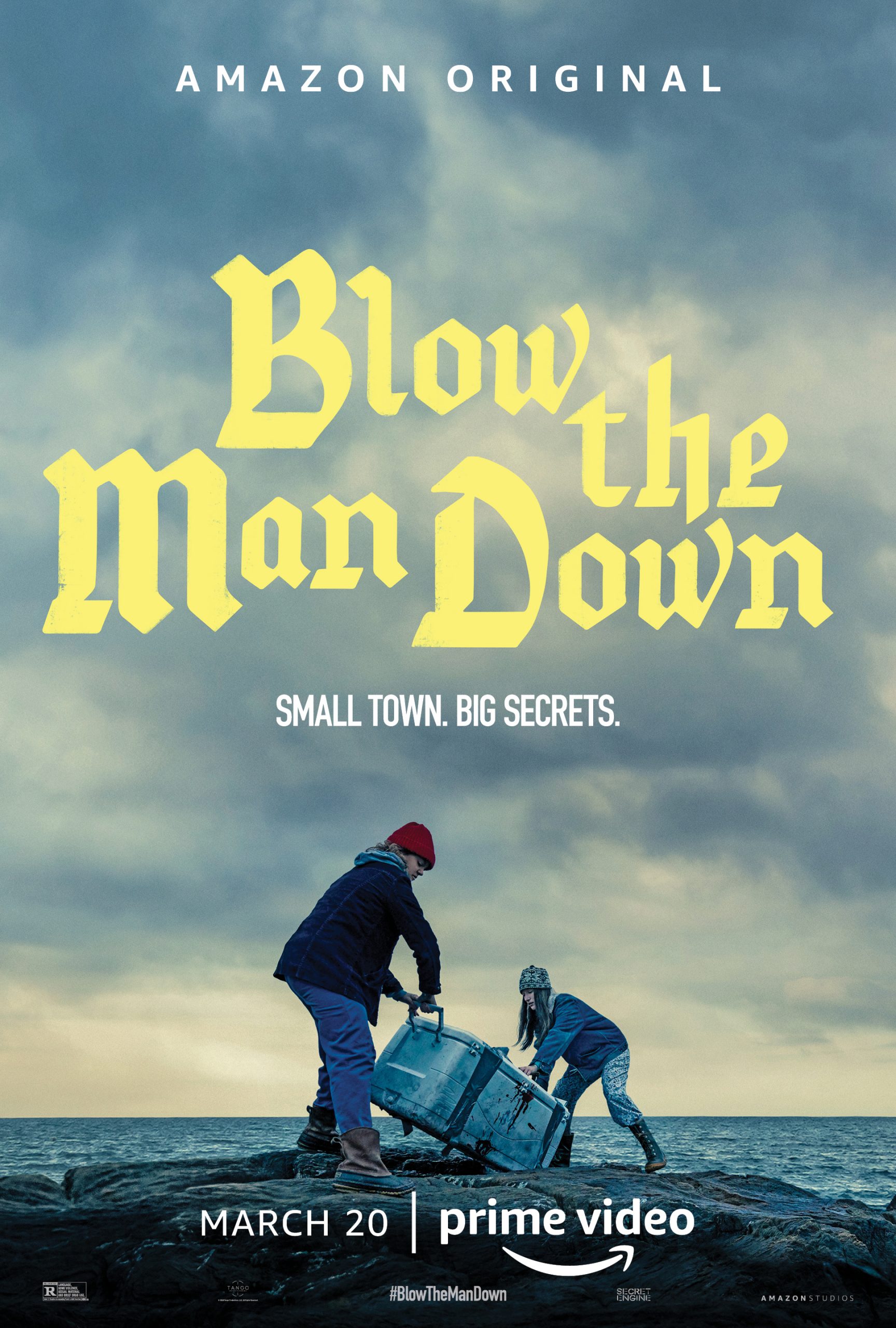 Blow The Man Down, an Amazon original film written and directed by Bridget Savage Cole and Danielle Krudy, was released on Amazon Prime on March 20, 2020. However, despite its critical success and 10 award nominations, which include a win for Best Screenplay at the Tribeca Film Festival , it never received the media attention it deserved due to the emergence of COVID-19. In fact, the White House declared a national emergency just a week before its release. Now, one year later, it warrants some recognition from anyone who appreciates well-made independent films.
In this suspenseful drama, a young woman named Priscilla (Sophie Lowe) finds herself racing to help bury a bloody crime committed by her sister Mary Beth (Morgan Saylor) in their hometown of Easter Cove, Maine. While attempting to cover their tracks, the girls must also grapple with their mother's sudden death and evade the nosey residents of their town.
Cole and Krudy regionalize the film through their inclusion of elements unique to New England from the opening scene. It begins with David Coffin, perhaps the most well-known sea shanty singer alive, belting out a classic shanty alongside his fellow fishermen. The directors utilize Coffin and his accompaniment a few more times throughout the film, but their baritone chorus quickly shifts from endearing to foreboding after the girls' crime.
In addition, Cole and Krudy don't seek to brighten or polish their Northeastern setting. Rather, they take a realistic approach in their portrayal of this tiny coastal town, presenting stark shots of its bleak atmosphere full of muted blues and grays. Even the rolling ocean waves contribute to the film's ominous mood. And, as a fitting final touch, the characters' thick accents and local jargon reveal the kinship woven into the fabric of their community. Through these methods, Cole and Krudy immerse the viewer in a New England culture that's so vital to the film that it nearly becomes its own character.
The directors also play with dramatic irony after the inciting incident, almost taunting the viewer by prolonging the ignorance of the supporting characters, particularly the town policemen. This results in subtext-laden dialogue that's often darkly humorous and puts both the characters and the viewer on edge while they await the truth. Creeping, dissonant strings over thumping drums only heighten the tension and push the film's pacing in its most taut moments.
Most of all, Cole and Krudy illustrate the paranoia of living in a small town where it seems nearly impossible to keep a secret. The trio of elderly women played by June Squibb, Marceline Hugot, and Annette O'Toole preside over Easter Cove like a powerful cabal, disguising their connections and influence behind the facade of the matronly housewife. Maybe the sisters' wrongdoing could have gone unnoticed in a crime-ridden city, but nothing gets by the prying residents of this port town. Easter Cove personifies the suffocating terror of feeling like everyone you know is watching your every move, if only because they have nothing better to do.
Not only does Blow The Man Down contain such a compelling story, but it deserves to be lauded for its two female directors and two female leads. Cole and Krudy took advantage of what was clearly a tight budget and turned it into a memorable, singular film, and Lowe and Saylor give convincing performances. This movie represents what independent, experimental film can be when everything goes right, and for that, it merits a second viewing.
---