Independent Film "Lotawana" Becomes First Movie to be Sold as NFT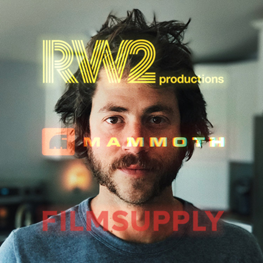 Independent filmmaker Trevor Hawkins' Lotawana made history on March 17 as the first feature film to be sold as an NFT.  
Lotawana tells the story of an unfulfilled young man named Forrest (Todd Blubaugh) who takes to living alone on a sailboat on Missouri's Lake Lotawana. There, he meets Everly (Nicola Collie), a like-minded free spirit. While encountering both the beauty and harsh reality of nature, they attempt to live by their own rules rather than those in a rigid, modern society.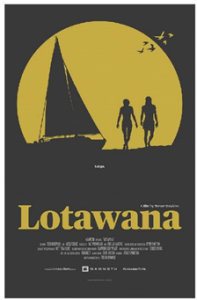 "We're excited to release [Lotawana] into the world. We're especially excited to do it this way that has never been done before," said Hawkins, who announced the sale of the film using NFTs in a YouTube video. "We're literally the first filmmakers of all time to release and sell our movie as an NFT. And the world premiere, that's cool too."
According to business writer Chris MacDonald of The Motley Fool, "Non-fungible tokens refer to one-of-a-kind digital items that are traded on the blockchain. These tokens are unique and are thus not mutually interchangeable. Indeed, they now even come with a certificate of authenticity." A copy of Lotawana can be purchased by anyone on the NFT marketplace site OpenSea.io. One thousand shares were made available when the sale began. A single copy of an NFT represents a single share of the film. Each share has equal parts ownership in the movie, voting rights, and profit shares, according to Lotawana's page on OpenSea. The cost of a share of Lotawana is selling for $1,083.85 or 0.57 Ethereum as of Wednesday. Five shares have been purchased so far. 
Independent filmmakers usually rely on distributors to get their film seen, but distributors often only accept submissions through sales agents. These agents work on behalf of the producer to sell the film's rights for distribution and promote and represent the film at festivals and markets. But using NFTs, filmmakers like Hawkins can sidestep these middlemen and sell their films straight to the viewer.  
Digital art sold through online auction sites has been making headlines over the past several months, especially with the record-breaking NFT purchase for a single piece of digital art sold at a Christie's auction for 69.3 million dollars in early March. As independent filmmakers keep trying to find creative ways to finance the production and distribution of their films, the success of selling Lotawana using NFTs for Hawkins could mean that other indie filmmakers will soon be offering shares of their films on the digital auction block.
---