Film at Lincoln Center: 50th Anniversary of New Directors/New Films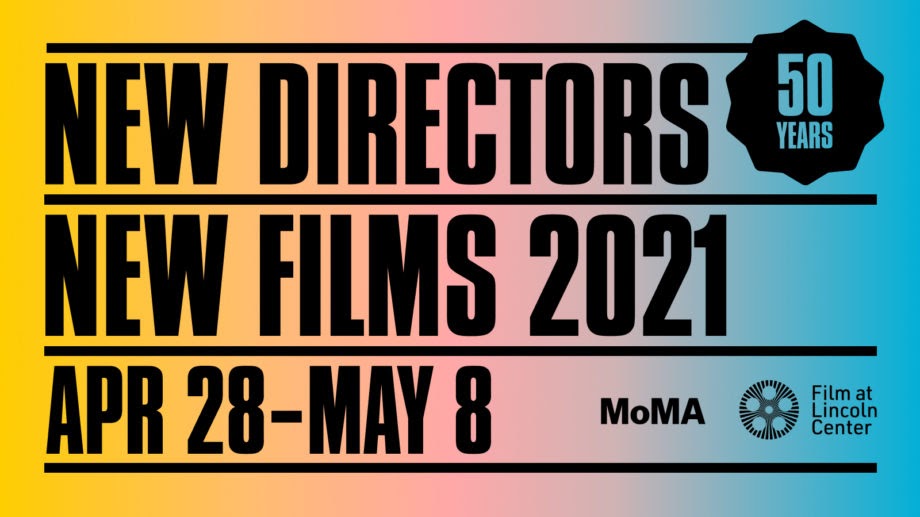 Film at Lincoln Center (FLC) reopens on April 16 with a celebration of the 50th-anniversary edition of New Directors/New Films (ND/NF). The festival introduces 27 features and 11 shorts to audiences nationwide and runs via virtual and in-person screenings from April 28-May 8, with in-person screenings extended through May 13 at FLC. To celebrate this edition's 50-year milestone, MoMA and FLC will also present a free virtual retrospective looking back on the festival's history to honor this milestone. 
ND/NF will bring together audiences that have been apart for a little over a year. As one of the last remaining art-house theaters in New York's Upper West Side, they are eager to welcome guests back. 
"From intimate, personal tales to political, metaphysical, and spiritual inquiries, the films in the 50th edition of New Directors/New Films embody an inexhaustible curiosity and a fearless desire for adventure," said La Frances Hui, Curator of Film at The Museum of Modern Art and 2021 New Directors/New Films Co-Chair. "They prove that cinema will continue to illuminate and inspire the way we live, and make art."
Writer-director-star Amalia Ulman opens the festival with the film El Planeta, a captivating portrait in miniature of a mother and daughter barely scraping by in Spain's northwestern seaside town of Gijón. ND/NF will close with All Light, Everywhere, winner of a Sundance Jury Prize for Experimentation in Nonfiction. To check out the entire New Directors/New Films lineup head to their website.
Tickets for the festival go on sale to the general public on Friday, April 16 at noon. Virtual rentals are $12 and in-theater tickets are $17.
---
---
Regions: New York City