Will Smith, Antoine Fuqua Pull Apple TV Production Out of Georgia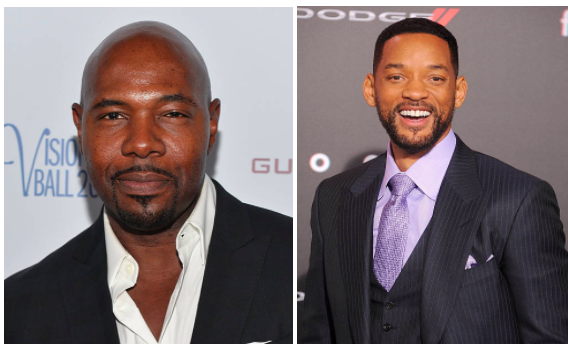 Will Smith and director Antoine Fuqua announced Monday that their production scheduled to start shooting in Georgia this summer will pull out of the state. The film, Emancipation, is based on the true story of a self-emancipated slave named Gordon. Smith will play the lead character Gordon, who was also known as "Whipped Peter," an escaped slave from Louisiana who joined the Union Army during the Civil War.
In a joint statement, Smith and Fuqua said, "At this moment in time, the nation is coming to terms with its history and is attempting to eliminate vestiges of institutional racism to achieve true racial justice. We cannot in good conscience provide economic support to a government that enacts regressive voting laws that are designed to restrict voter access. The new Georgia voting laws are reminiscent of voting impediments that were passed at the end of Reconstruction to prevent many Americans from voting. Regrettably, we feel compelled to move our film production work from Georgia to another state."
Due to the state's generous tax incentives, Georgia has long been a favorite place for Hollywood to film. Within days of the Georgia voting bill being signed into law by Republican Gov. Brian Kemp, two well-respected industry leaders said they would boycott filming in Georgia. Both Mark Hamill and director James Mangold have promised to no longer work there. 
There are many production companies and studios located in the state, including Tyler Perry's studio, which is the largest. Perry has called for the Department of Justice to investigate the restrictive voting bill. Over 60 films and TV shows are currently in production in Georgia, including the popular AMC series The Walking Dead. Both film and television industries in Georgia generated around $9.5 billion in 2018. Perry and the other studios have not yet followed Smith and Fuqua's lead. 
Georgia is also home to many independent artists, some of whom occasionally work with the large studios. In fact, the state hosts a designated web page with resources for independent filmmakers. 
The Atlanta Film Society, Film Impact Georgia, Black Women Film Network, and other nonprofits and organizations supporting independent film have remained silent about the boycott. For now, most productions have continued to follow their shooting schedules.
It's unclear where Emancipation will be filmed, but if Smith and Fuqua's team and the MLB are the only major players to pull out of Georgia, their message may not sway state legislators.
---
---
Regions: Georgia, Los Angeles