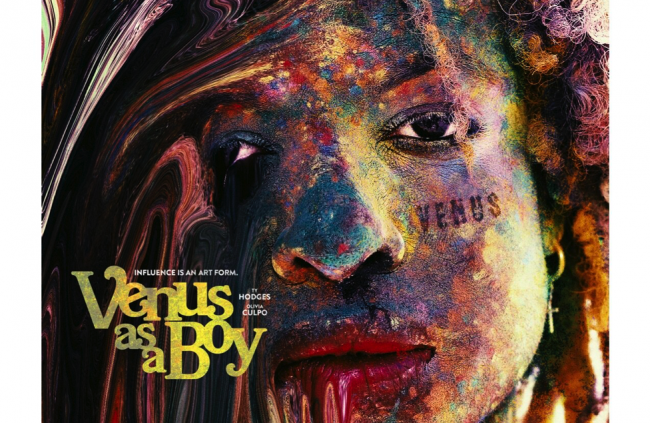 A review of Ty Hodges' Venus as a Boy
Among the lunar-like scenery, a fearless mountain range rises from a delicate veil of dust. A man runs through the parched oasis with ominous clouds building above him. Simultaneously, a gentle yet disembodied voice declares, "Welcome to the Venus Experience…The universe is trying to tell you something."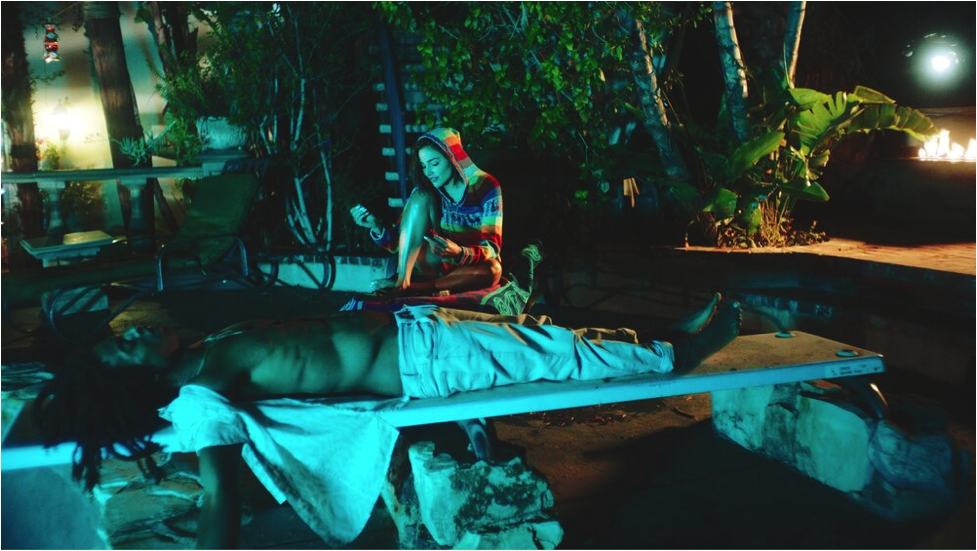 Back on Earth, Venus as a Boy, written, directed, and starring Ty Hodges, had its premiere at the 2021 Tribeca Film Festival. The film follows Hunter (Hodges), a Los Angeles-based struggling artist. Hunter is, in fact, the epitome of a struggling artist. He is struggling with a broken heart, addiction, money, and his place within the art world.
Hunter lives with his best friend and fellow creative, Hendrix (Trace Lysette). By chance of events, Hunter meets Ruby (Olivia Culpo), a well-known model and social media influencer from New York, who has come to Los Angeles after the death of her father. Hunter, who avoids social media, has no idea who Ruby is when they meet. Soon their personalities clash, yet they form a profound relationship over a weekend. In just a few days, Hunter's life has changed course, and he comes away from their encounter with a better insight into who he is and what he believes in. Beyond this straightforward plot, the film invites its expected white audience to dissect how Venus as a Boy will contribute to Hollywood's overdue and much-needed cultural awakening.
Venus as a Boy discusses racism, inequality, masculinity, police violence, and the limited access for Black people to thrive (artistically and literally) outside of the constricted box that white culture has defined. The film navigates these topics in two noticeable ways: direct communication between characters and through the artistic choices made by Hodges. Hunter desires to stay true to himself as an artist; however, the art world around him provides contradictory expectations on how to become successful. Art connoisseurs encourage Hunter to embody the typical Black artist, which the film suggests is an artist that creates from a place of suffering and pain. They want pieces that stem from the experiences of racism and oppression and Hunter needs to provide that if he ever hopes to achieve monetary success. Hunter rejects the concept of putting his art, as well as himself, in such a box. Hunter knows he is more than the struggles he's experienced. His art stems from all he experiences and reflects both his feminine and masculine energies. It speaks for itself, not in accepted vocabulary from society. Hodges' use of color, fashion, and a nuanced narrative create a supple world surrounding Hunter, which is a stark contrast to the limited narratives Black actors often have in the media.
We travel with Hunter as he journeys into his ever-evolving masculinity and the path he walks to fall in love with himself. Hodges explains he was drawn to create this world, as men of color rarely encounter an exploration of intimacy with themselves on screen, especially with women accompanying them on such a journey. A soft color palette challenges these cinematic stereotypes and asks the audience to open their eyes to a new and nuanced definition of what Blackness is and who Black men are.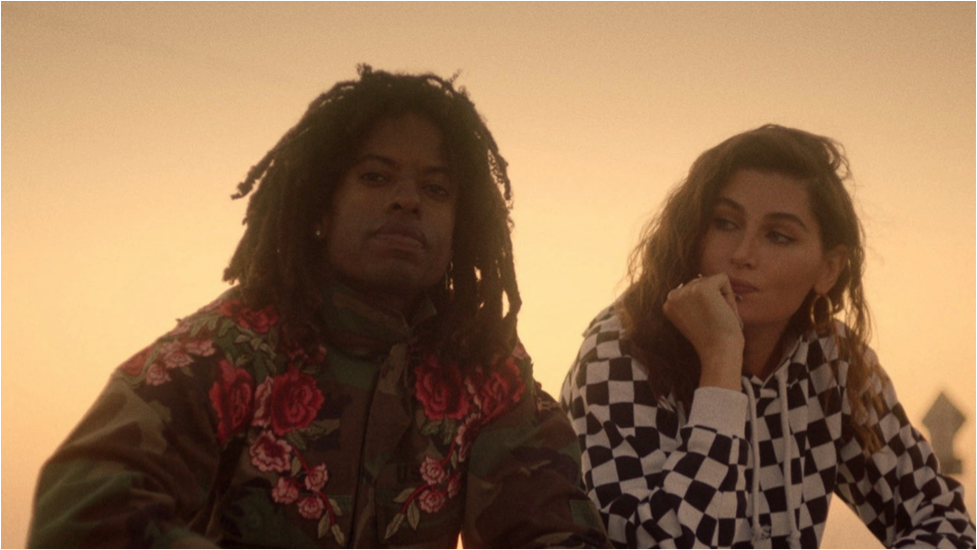 Los Angeles, a city personified by its youthful invincibility and ever-present blush sky, was perfectly captured in Venus as a Boy. The visual language, wardrobe selections, and textures add to the film's overarching aesthetics. Throughout the film, we jump from the California desert, an otherwise bleak place with harsh lighting, back to the present, where the world is soft, fantastical, and responsive. Here Hunter, Hendrix, and Ruby all find themselves within a pink pallette, an eternal sunset. Soft pinks, in particular, are found throughout the scenery and wardrobe, which creates a sympathetic lens to which we view the characters. The embrace of this female energy is not only liberating for Hunter to express himself, but also ensures the audience sees beyond their Black male stereotypes. Many discussions between Hunter, Hendrix, and Ruby occur as silhouettes surrounded by sunsets of pinks and oranges. The conversations had at sunset are filled with unfiltered joy, honesty, and the safety of being vulnerable. Hodges' use of silhouettes not only allows the viewer to place themselves in situ, but it also reminds them that these characters are of this world. As Hunter and Ruby drive through Los Angeles, low angles provide an awe-inspiring glance at streets lined with giant palm trees. This film draws upon a visual language that focuses on precise details to draw the viewer into the lives of these players. The characters themselves are well-developed with backstories that will resonate for the audience.
Venus as a Boy excels in character development. Hunter, Hendrix, and Ruby are carefully crafted, each with a unique story in mind, which is often broadcast through the actors' body language. The characters are multi-dimensional who respond to new situations but also quickly fall into old habits that allows them to convey their truth. The chemistry between the characters carries throughout the film. Every conversation reflect three-dimensional characters who interact with one another and grow from those interactions. The trials and tribulations faced make some relationships stronger while others ceased to exist. When Hunter first meets Ruby, his body language is closed: he is blunt and acts superficial. When they meet again, there is a noticeable shift in dialogue and body language. He is now far more thoughtful, more present in the moment, and noticeably more at ease. Despite being from various walks of life, the characters find security in one another.
Hendrix, much like Hunter, is another character that was able to jump out of Hollywood's box. Instead of being the "trans-best-friend," she was the best friend who is transgender. Hendrix is desirable: her authenticity, genuine nature, and unequivocal care for Hunter draws other toward her. Hunter and Hendrix have a healthy friendship: they support each other with no strings attached and share a limitless belief in each of their journeys. The audience gets to see them display open communications, respect, enforcement of healthy boundaries, and unconditional support. Hendrix is the friend we all need in our lives. This role was monumental for Lysette, as she could finally explore other parts of herself as an artist, musician, and rapper. She notes playing the best friend of a cisgender, heterosexual man as a transwoman, though her storyline has nothing to do with her being a transwoman, is as prodigious as it is rare. Lysette explains that transgender actors rarely get to play major roles and those that do, rarely see those films premiere at major film festivals like Tribeca. Hollywood often limits transgender women exclusively to roles that are based solely on their transgender identity and are used to help advance a storyline or character development for someone else. While I have seen Lysette in many other projects, the freedom in this role empowered her to act with such power and conviction that was beyond her previous work. Lysette hopes audience members find the humanity within Hunter and Hendrix's friendship, as this can be a touchstone for cisgender audience members to feel as if they've met a transgender person that could be part of their life. To ensure that Hendrix's character was written respectfully,Hodges asked Lysette read the script and provided insight. As actors, as well as artists outside the film, both Lysette and Hodges have experienced the limiting nature of being placed in a box by society; fortunately, the two are creating ways to crush those walls.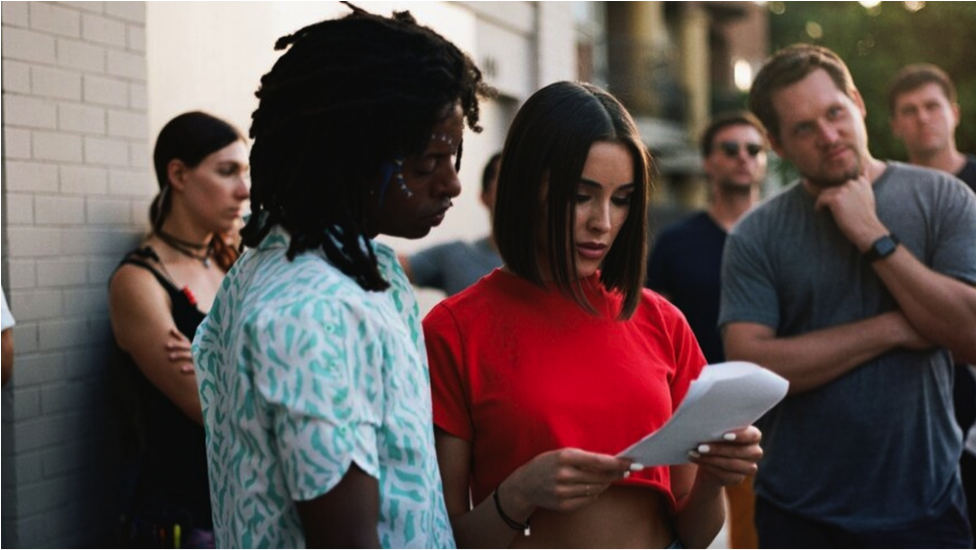 Venus as a Boy boldly rejects society's preconceived notions of hoe the film's protagonist should act as a Black man and as an artist. Instead, the character reflects the fact that we are all constantly evolving and have multiple possibilities for the self. Rather than fearing impending change, Hunter's journey shows that we are far greater than the labels used to define us as we make our way to wholeness. We have all been placed in a box that does not align with who we know ourselves to be. Despite society's attempts to de-legitimize this, we must use our strength and kindness to accept the nuances of self and readily apply that to others. Hunter is in the process of healing himself to live from a place of wholeness and expansion. Let Hunter lead you to a safe place where you challenge the norms in your own life and throw the box of expectations away. Venus as a Boy is a pioneering film. I wholeheartedly recommend you take any opportunity to experience it. I can guarantee that watching this film is exactly what the universe calls you to do.
---
---
Regions: Los Angeles, New York City