American Honey Celebrated its Fourth Anniversary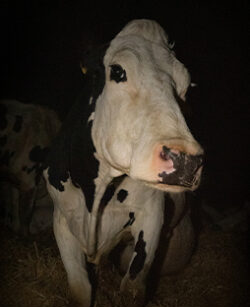 On September 30 (October 14 for the UK), "American Honey" celebrated its fourth anniversary in the US. As the writer and director of the movie, Andrea Arnold was able to fully submerge the audience into the movie by filming it entirely using handheld cameras. "American Honey" won the Jury Prize at the Cannes Film Festival in 2016. The movie focuses on misfits coming together, and Arnold was able to cast people that didn't necessarily fit in the acting world. This made the movie believable and really resonated with its audience. Arnold was known for pulling people off the streets and making them part of the cast. As a director, she is outlandish in her forms of creating movies, and pulling the viewer into the movies to give them an experience of being a part of the cast. 
With the success of "American Honey," people are waiting to see what Arnold comes out with next. On July 8, 2021, Arnold released her latest movie "Cow." It premiered at the Cannes Film Festival and shows the life of a cow in rural England. Independent Film Channel (IFC) Films recently signed  a deal to bring it over to the US, but a release date has not been announced yet. The US audience has high expectations for the release of this movie.
---
---
Regions: United Kingdom, United States