Ek Ladki Ko Dekha Toh Aisa Laga: A Gamechanger for Queer Bollywood Films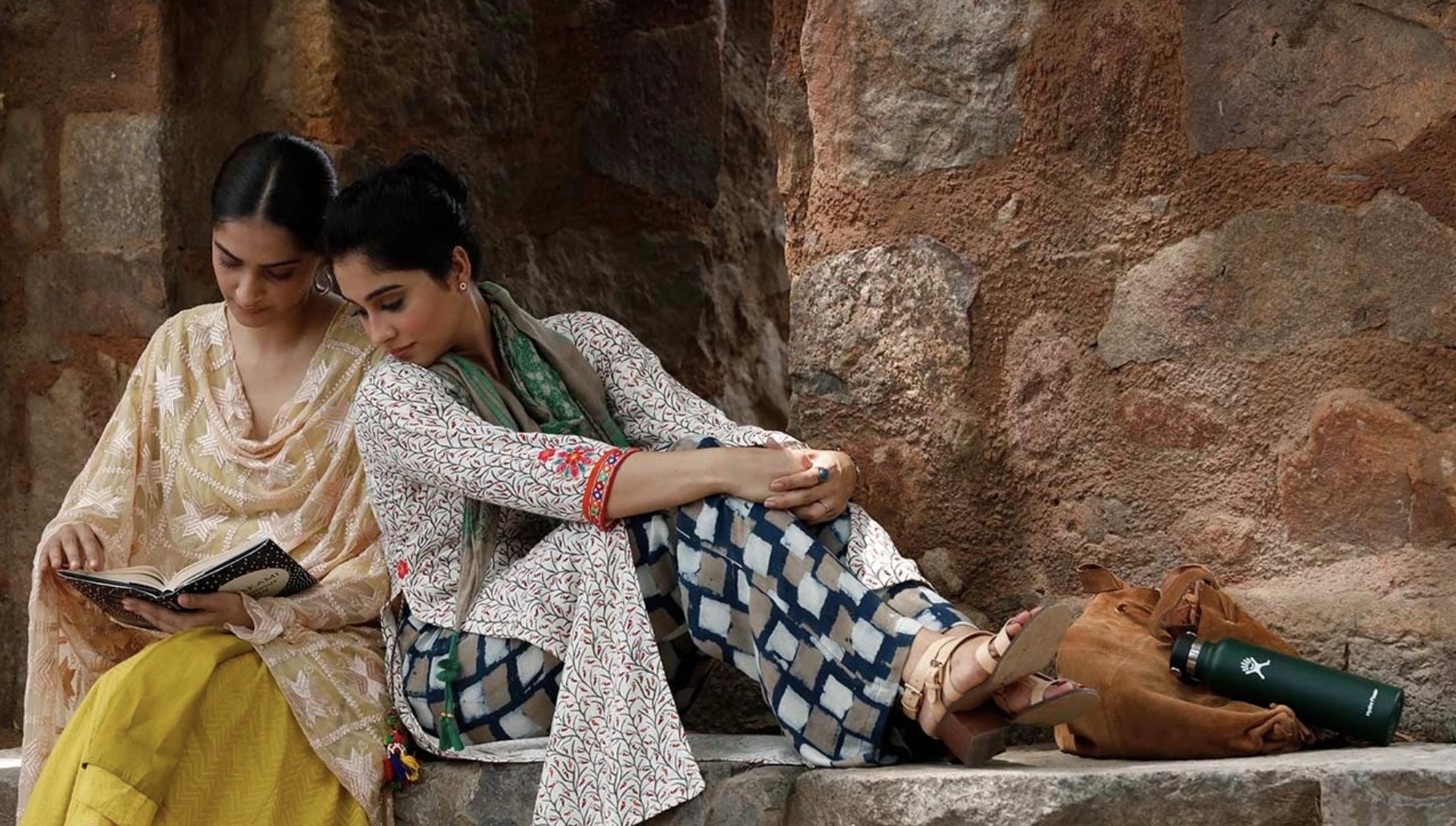 In February 2019, Bollywood marked a moment of growth with the release of its first mainstream LGBTQ, comedy-drama "Ek Ladki Ko Dekha Toh Aisa Laga" (English: "How I Felt When I Saw That Girl") since the decriminalization of homosexuality. Created by transgender writer Gazal Dhaliwal and director Shelly Chopra Dhar, the film introduced a refreshing storyline for Bollywood lovers that deviated from queer stereotypes and set the stage for future queer representation within Indian cinema. 
"Ek Ladki Ko Dekha Toh Aisa Laga" tells the story of a girl named Sweety (Sonam Kapoor), who meets a playwright named Sahil (Rajkummar Rao) who becomes infatuated with her. Their relationship prompts constant marriage inquiries from her family. In an attempt to be around her more, Sahil opens up an acting school in Sweety's hometown, and continues to pursue a relationship with her. After several months, Sweety discloses to Sahil that she loves a woman, and in response, Sahil decides to help her tell her family through a musical. 
The film sheds light on queerness and homophobia within the Indian community—a topic that previous Bollywood films failed to delve into. For a long time, homosexuality was criminalized in India. Created in 1861 during the British rule in India, Section 377 of the Indian Penal Code made any sexual behavior that goes "against the order of nature" illegal and punishable by imprisonment. The law remained in effect for centuries until just a few years ago. While the law didn't place direct restrictions on Bollywood films, the long-standing discriminatory view of queer people in India played a role in what storylines made it to the big screen.
Consequently, Bollywood rarely depicted same-sex storylines in mainstream films for decades, and when it did, it leaned into stereotypes or depicted queer people as caricatures. We see this in some films prior to "Ek Ladki Ko Dekha Toh Aisa Laga," such as the 2008 film "Dostana" (English: "Friendship"). Starring big names including Priyanka Chopra, Abhishek Bachchan, and John Abraham, "Dostana" gained a positive reception from audiences upon release, and remains a beloved classic in Bollywood. The director, Tarun Mansukhani, drew inspiration from his own experiences to craft a film about three friends living together. He noticed that Indian films failed to explore homosexuality, so he decided to bring it into the storyline to add something different to the script. 
Though Mansukhani's intentions seemed pure, the outcome was far from a positive portrayal of queerness. The film ended up telling the story of two men pretending to be gay so that they can share an apartment with a girl, who they then both fall in love with. This portrayal, though well received at the time, merely ridiculed queer people and reduced them into caricatures to add a humorous plotpoint. The film appealed to audiences through this humor, but it came at the cost of an opportunity to depict an authentic queer relationship in a mainstream film.
On September 6, 2018, India decriminalized homosexuality after its Supreme Court repealed Section 377. The release of "Ek Ladki Ko Dekha Toh Aisa Laga" came just a few months after this historic moment, marking it as the first mainstream Bollywood film that centered an LGBTQ love story after the law's repeal.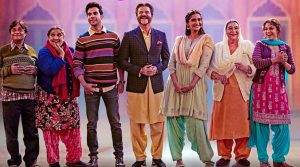 Yet, "Ek Ladki Ko Dekha Toh Aisa Laga" still had its flaws. Although the film centers around Sweety and her journey of coming out to her family, her love interest is only seen towards the end of the film; even then, the most intimate scene that the audience gets to see between the two is hand-holding. As a result, the film received critiques from viewers about how it subdued the queer storyline.
Indian cinema might not have been ready for an on-screen kiss between two women at the time, but the repeal of Section 377 and the release of "Ek Ladki Ko Dekha Toh Aisa Laga" opened doors for more queer representation in Bollywood films and paved the way for LGBTQ films to follow. In fact, one year after the release of "Ek Ladki Ko Dekha Toh Aisa Laga," another LGBTQ film made its way to the big screen. 
The 2020 film "Shubh Mangal Zyada Saavdhan" (English: "Be Extra Careful About Marriage") became India's first gay male rom-com. Not only did it include a kiss between the two male leads, but it provided a genuine depiction of same-sex relationships while tackling complex issues such as conservative views of queerness, the struggle for parental acceptance and homophobia within families. The film even includes a prominent scene in which the main character, Kartik Singh (Ayushmann Khurrana), struts across a terrace wearing a rainbow cape while calling out that his boyfriend's homophobic father suffers from "a disease with no cure."
From the homophobic undertones of "Dostana" to the revolutionary "Ek Ladki Ko Dekha Toh Aisa Laga," Bollywood has shown much growth in terms of LGBTQ representation. The representation that followed the repeal of Section 377 may seem lackluster to some; however, Bollywood deserves credit for the significant strides it made towards exploring queer storylines. These new films break away from common stereotypes and depict queer people through an authentic lens. LGBTQ centered love stories and same-sex kisses are slowly making their way into Indian cinema. Although Bollywood has a long road ahead of it for LGBTQ representation in mainstream films, we have "Ek Ladki Ko Dekha Toh Aisa Laga" to thank for pushing the envelope and paving the way for the representation we have today.
---
---
Regions: India