683 Days Dark: Emerson's Bright Lights Series returns to in-person screenings for Spring 2022 season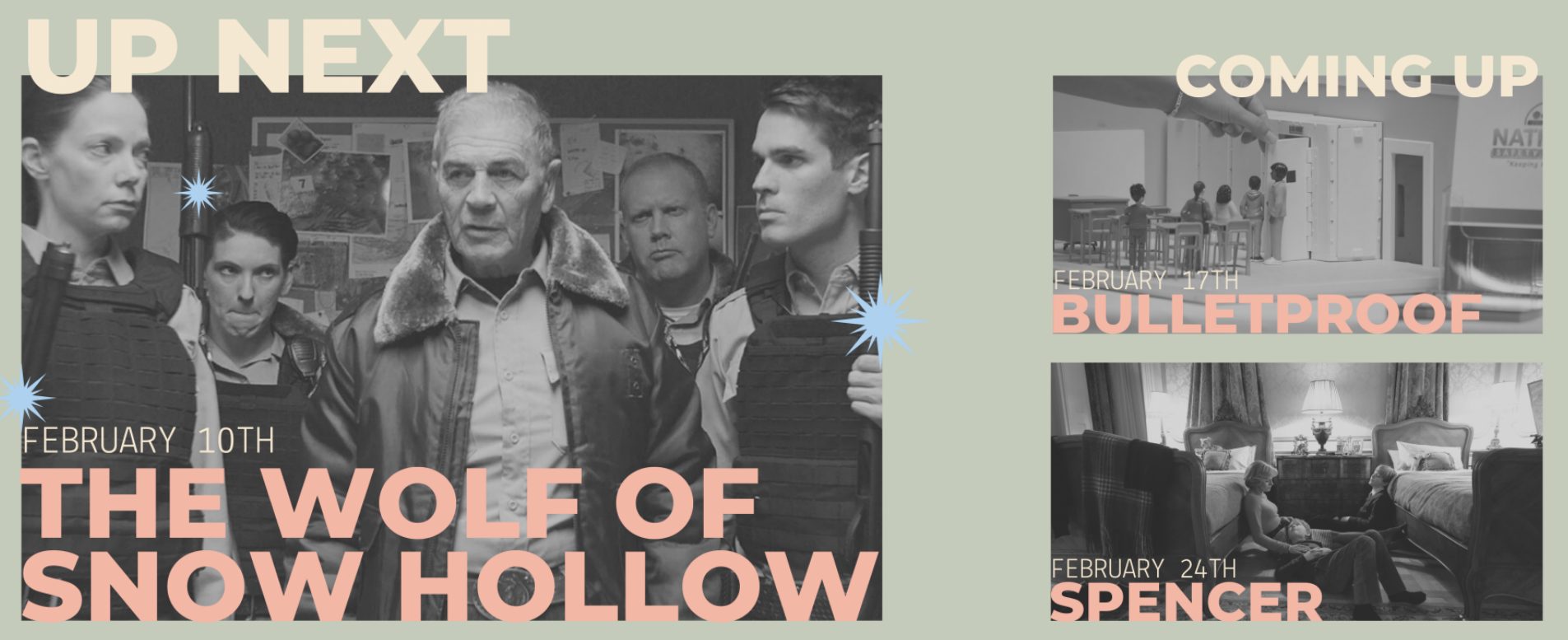 "We come to this place for magic" That's right. Emerson College's Bright Theater. Almost 700 days after their Spring 2020 season was cancelled due to COVID lockdowns, the Bright Lights Series has returned to in-person screenings.
Free and open to the public, Emerson's Bright Lights screenings showcase weekly independent films from around the world. Following each screening is a discussion led by filmmakers, Emerson faculty, and select directors and producers. Curated and managed by Director of Programming Anna Feder, Bright Lights kicked off their 10th year of screenings with director Bobbi Jo Krals' "Fanny: The Right to Rock."

The Series screens films every Thursday at 7 p.m. in the Paramount Theater's Bright Family Screening Room. The Bright requires all participants to show proof of COVID-19 vaccination and wear a mask while inside, per the city's mask mandate.
This Thursday, Feb. 10, the Bright is screening "The Wolf of Snow Hollow," a drama/comedy co-presented with the Boston Underground Film Festival and Emerson Alumni Relations. The post-screening discussion will be led by actor, writer, and director Jim Cummings and producer Ben Wiessner, both Emerson alumni.
You can reserve tickets online at artsemerson.com or at the ArtsEmerson Box Office on the day of the screening. To check out the rest of the season's line-up, head to the Bright Lights website.
---
---
Regions: Boston