How "The Fallout" Does Mental Health Right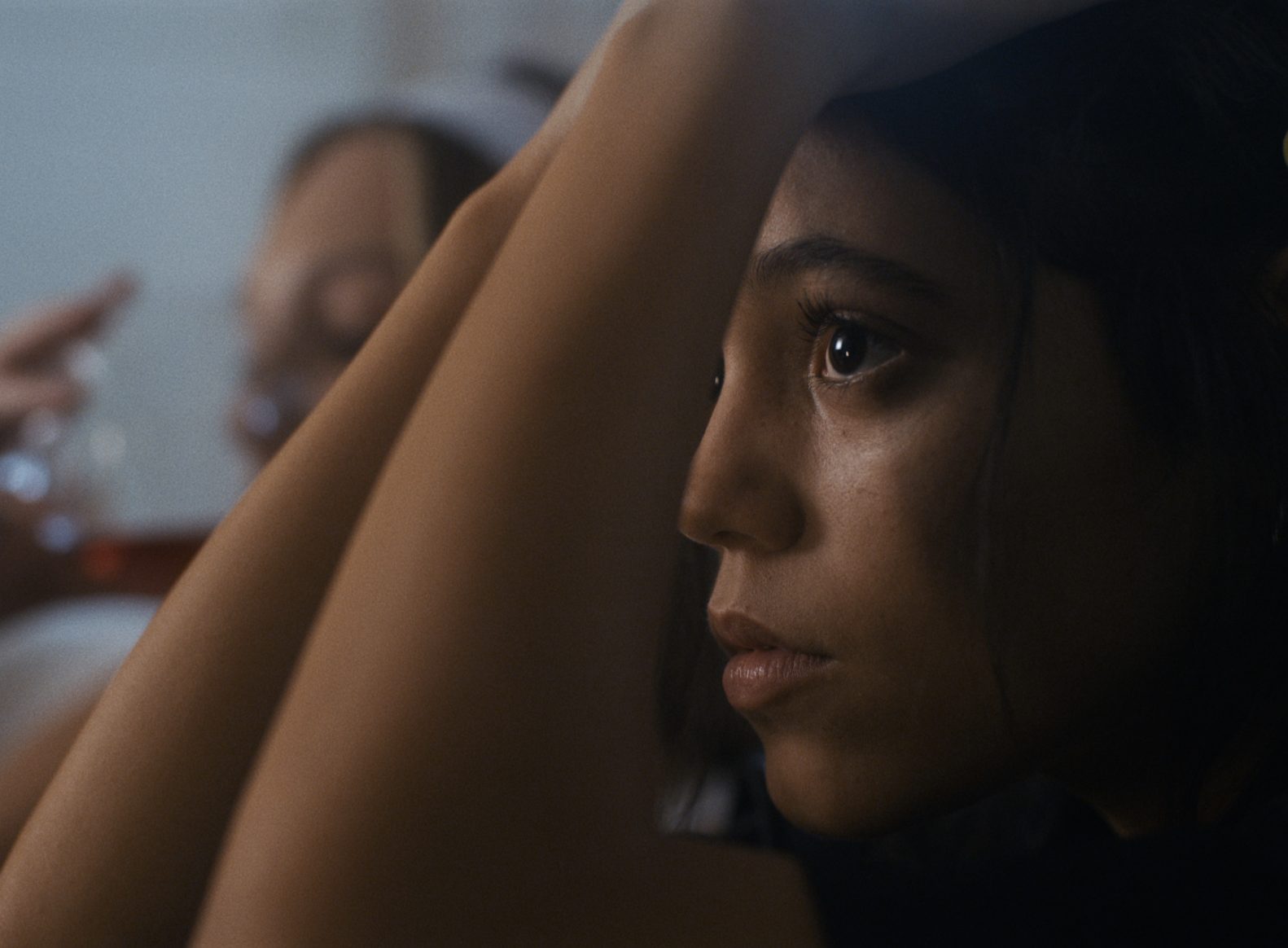 Why "The Fallout" Is a Refreshing Take On the Classic Coming of Age Story
"The Fallout" (2021), Megan Park's feature directorial debut, explores the emotional impact of a school shooting on high schoolers and how their trauma responses differ from one another. Jenna Ortega plays the leading role, a 16-year-old named Vada, and gives a heart-wrenching performance. While at first this movie may sound like an overdone school shooting story, there is so much more than meets the eye. "The Fallout" touches on themes of family ties, new and uncomfortable relationships, and how trauma responses can tear people apart. Originally premiering at South by Southwest, this film went on to win multiple awards, including the Grand Jury and Audience Awards. 
This movie begins with lighthearted exposition as any other teenage drama would, with Vada joking around with her friend Nick (Will Ropp) and talking her little sister through her first period. After getting off the phone with her sister, Vada goes to the bathroom where she runs into the popular girl at school, Mia (Maddie Zeigler). This is where the drama truly begins. After hearing the first gunshots, Vada, who is a self-proclaimed "chill" girl, pulls Mia into a stall without hesitation. As they stand on top of the toilet to hide their feet, we watch the start of their bond. Just as they think the incident is over, more shots are heard. Another student, Quinton (Niles Fitch), runs into the stall next to them. Once Vada and Mia realize he isn't the shooter, they welcome him into their stall. The scene of all three students squeezed together in a tight stall, emotional and vulnerable, is a chilling cinematic experience and sets us up for the trauma bonds soon to come. 
Although the first 15 minutes feature a school shooting, this is far from the climax of the film. The film's true intention is to showcase the effects of trauma on young adolescents and how they chose to cope — or refuse to cope — with these emotions. While Vada's friend Nick openly talks about the shooting and jumpstarts a campaign for gun control, Vada and Mia turn to isolation and escapism through drugs and sexual experimentation. Nick can't understand Vada's means of coping and Vada can't understand his, creating tension in their friendship. 
This film also shows us how family plays such an important role in healing from trauma. While Vada's family is 100% supportive of her healing process, Mia's family is never even shown in the film. We can see how this plays out as the film progresses. Mia and Vada both start out with similar coping mechanisms and a shared unwillingness to seek professional help. However, we see a turn towards the end of the film. As Vada begins to open up and make progress with her family and therapist, Mia is found passed out in her sauna from drug use. This film emphasizes the importance of a stable support system. While it is great they are confiding in each other, Vada has an outside support system, while Mia does not. Vada can rely on her family and therapist; Mia's family is nowhere to be found. 
The depiction of mental health in "The Fallout" is true to life and acknowledges that the process of healing is not linear. When Vada decides to return to school, she realizes it still isn't a safe place for her and turns to ecstasy to make it bearable. Even after opening up to her therapist and rebuilding her relationship with family, Vada still struggles. Director Megan Park makes it clear that her goal with this film is not to show a happy ending, but to portray what trauma does to one's life. At the end of the movie, Vada, although still struggling, is in a much better place. She has finally taken the steps towards healthy coping mechanisms and has learned to trust her family again.
Park, however, does not end the movie on this positive note. Instead, it ends with Vada pulling out her phone. News about a shooting in Ohio appears on her screen and she starts to sob. While Park shows there is hope for Vada and her classmates, the ending illustrates that the world continues to mindlessly move forward. Although these characters themselves may be unique, their story is one of many as school shootings continue to happen year after year. 
---