Interview:  Chinese Students Studying Film in the United States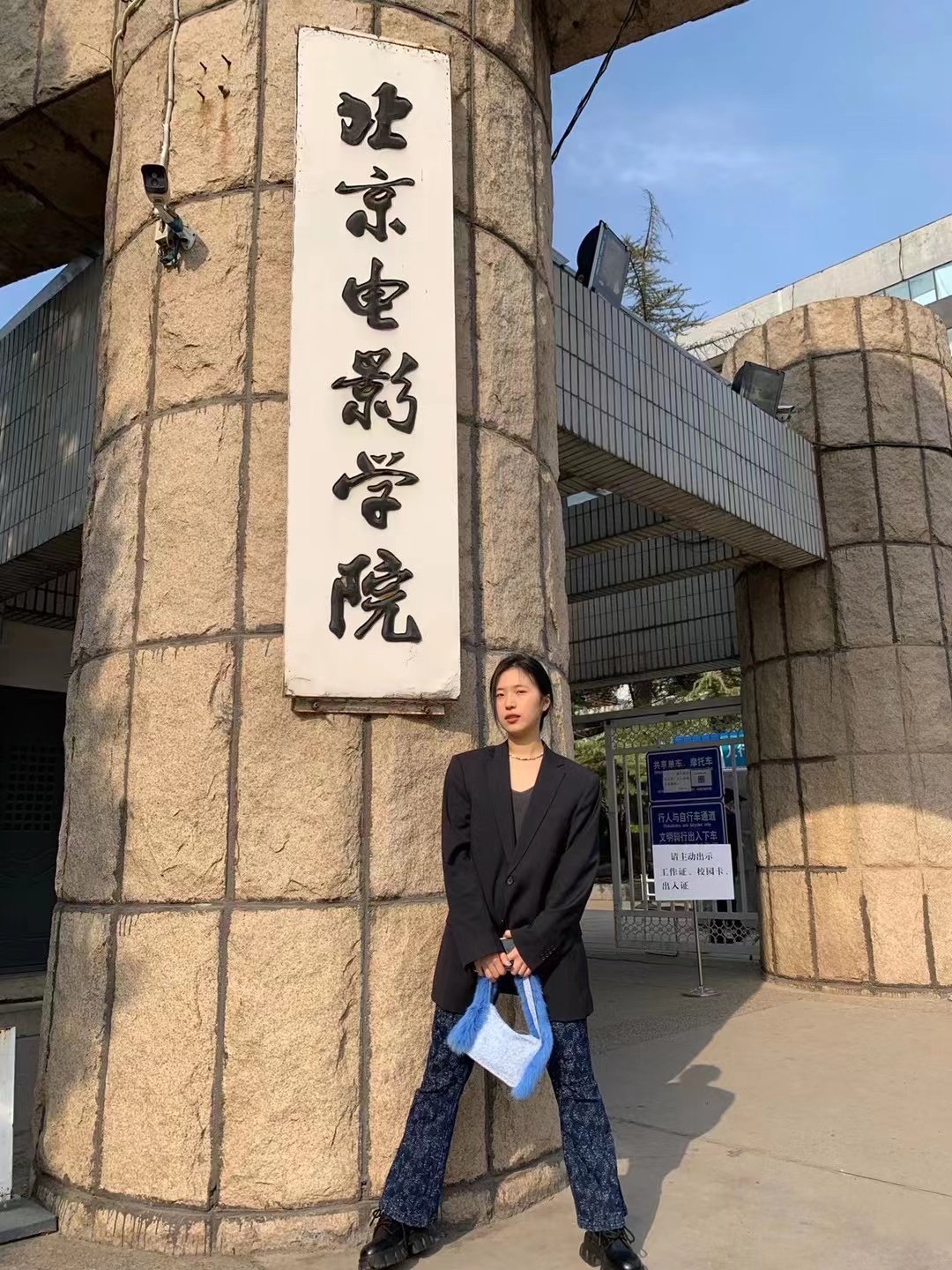 China's film industry is undergoing a recent transformation to a more multicultural "Hollywood" model under the inevitable trend of globalization. In response to the growing demand for cultural diversity, more Chinese students are choosing to study film overseas to become film professionals familiar with both cultures. We invited two international students from China to share their experience practicing in the Chinese film industry while studying in American film schools. 
Maggie Ge is a student at the Dodge College of Film and Media Arts at Chapman University in Orange, California, which ranked fourth in The Hollywood Reporter's 2021 ranking of American film schools. Kevin is majoring in Film & Television Production at Loyola Marymount University (LMU) in Hollywood, which is ranked seventh. 
Lai: Can you tell us about the school and the major you are currently studying?
Maggie Ge:  My current major is creative producing in Chapman Dodge film school, which in my opinion is a very broad major that covers basically all aspects of film, pre-production, post-production, and so on. At the same time, the Dodge school focuses more on the practical experience of students, and all courses are basically practice-based, with most close to the production standards of the American film industry for students' teaching arrangements.
Chapman University is located in Orange County, California, just 10 minutes away from Disney and often enough you can see the amazing fireworks at night. As the only film school in the U.S. that currently owns a film production company, the school provides a lot of facilities for students to shoot their works. There are seven stages in the school that are used for studio shooting students' work. Sets for studio shooting can be made by hand in the CSW (Chapman Studios West) scene shop, which provides many tools and materials. In addition to purchasing or renting art supplies, you can go to the CSW prop house to find a variety of prop house items. The school will hold some screening classes in the theater located in the main building of the college, and will also show some professional films, and will invite the creators of the films to conduct Q&A sessions, which is a rare opportunity for students studying film. The school also allocates funds for the filming of cycle and thesis productions.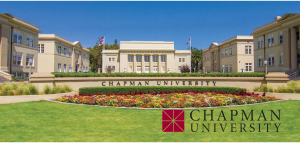 Kevin: LMU may be a little new to someone, especially to some international students, but its alumni include many Academy Award and Nobel Prize winners. LMU is ranked top five in the nation for film production, and its location in Hollywood allows me to get top professional training. As a strong film school, it also has the well-roundedness of a comprehensive university, and the presence of a liberal arts program allowed me to strengthen my knowledge base. Overall, LMU has a good balance of professionalism and general development.

Lai: Can you tell us more details about the major? What courses have you taken or will you take in this major?
Maggie Ge: The school provides us with a comprehensive course to cater to our interests in enhancing skills in different fields and aspects. We have courses about visual storytelling, screenwriting, history of film, film aesthetics, the New Era of Television, cinematography, filmmaking fundamentals, production and set management for producers, creative producing and development, and advanced production and post-production management. There will also be a lot of workshops and classes on sound, editing, etc. All of the classes will have a practical part. Basically, we will be shooting after the second class.
Kevin:  Because LMU is a comprehensive university, every student, no matter what their major is, is required to take Core Class, which is also known as General Studies in China, for the first two years. LMU's general education classes are divided into three levels: "Basic," "Exploration," and "Advanced," which range from easy to difficult. The courses of the film production program are divided into "Basic Course," "Introductory Course," "World Film and Television Course," "Technical Course," intermediate production courses, and advanced production courses, which include introductory film and television, history, screenwriting, sound recording, cinematography, directing, feature film production, and documentary production. Some of the courses also include elective classes. Students who are interested in a particular area can choose to double major or minor in another area.
Lai: Practice is crucial for filmmaking majors, and students need hands-on practice to open the doors to the real world of film. Can you share your first relevant practical experience? And what have you gained most from it? 
Maggie Ge:  In the storytelling class, we were asked to complete many types of shooting assignments as a team, such as short films with all kinds of shots (no restrictions on content): comedy, horror… There was only one theme and no restrictions, giving us great creative freedom. After we finished shooting, we would show all of our work in class, and our teacher and students would comment on them. I was a little confused at the beginning of the assignment, thinking that I was going straight to the main topic before the first class had even started to learn anything, but it was because of this experience that I was able to enter film so quickly and enter the real state of learning about film.
The most rewarding thing was that I learned the importance of teamwork, as each assignment was shot with a different team member, and we held different positions. Someone could be the director today, the next he could be the cinematographer, and the next he could be the screenwriter. [I learned] how to communicate and deal with different points of view, how to solve problems in a short time, and present a work that everyone is satisfied with.
Kevin: When I was in high school, I made a documentary about the left-behind children in Wenzhou's Wongshan, called "Children of Wongshan." I found out that many of the local children's parents were not around when I worked as a volunteer teacher here, and their innocent eyes and mature souls formed a very stark contrast. So when I returned to teach the next year, I brought two cameras and kept the children's lives and some conversations with them in the form of a documentary. In the process of completing "The Children of Wongshan," I gained a preliminary understanding of film (documentary) production. The film was later nominated for Best Film and Best Documentary at the All American High School Film Festival in the U.S., and was also a finalist for Best Documentary at the Newport Beach Film Festival in California. 
Lai: After studying film in the U.S., do you feel that the film industry in China and the U.S. is very different? What are the main differences?
Maggie Ge: The most important point is that in China, we learn more theoretical knowledge, but in the US, it's like throwing a child who can't swim directly into the pool to get into shape faster. I feel that studying film in China gives me the feeling of acquiring a lot of knowledge that I previously knew little about but was eager to acquire, and that I am making crazy progress. But studying in the U.S. may have brought me into the world of film more directly.
There are certain differences between the Chinese and American film industries, not in a major way, but what struck me more than anything else was that my ideas in the U.S. were unrestrictedly accepted, regardless of whether the production techniques were good or bad, whether the content was reasonable or not, and so on. In China, we don't have a classification of restricted movies, so all of our output must pass a strict review to make sure it doesn't touch any sensitive problems before it can be approved for release. So nowadays, there are more and more mainstream films and fewer niche ones. In order to get approval for release, the imagination of the creators is constantly being limited.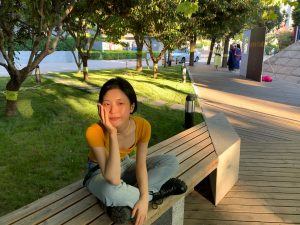 Kevin: I feel that the U.S. film industry is more appreciative of critical thinking and the ability to use independent thinking to present works. Creators in the American film industry need to accumulate a lot of life and professional knowledge, as well as a certain level of understanding of humanities, philosophy, and society, in order for their works to have golden content.
Lai: Due to the rapid changes in the film industry and the industry differences between the countries, do you think it would be hard to work in the Chinese film industry after learning in the U.S.?
Maggie Ge:  I don't think there will be too much of a problem. A more multidimensional perspective, a different way of looking at and dealing with some things may lead to a greater creative force.
Oscar Xing: I feel that the focus of education in the U.S. and China is still different, and students who graduate from the U.S. and return to work in China will definitely still be a little uncomfortable. But nowadays, international students are not the same as decades ago when they lost contact with their home countries, and I will go back to China to study whenever the school is on vacation. After these years of accumulation, I have an understanding of the national conditions and working environment in China and the United States. So the transition period will definitely be there, but it won't be too difficult for me.
---
---
Regions: China