Filmmaker Alyssa G. Mullings is Changing the Narrative of Mental Health in Film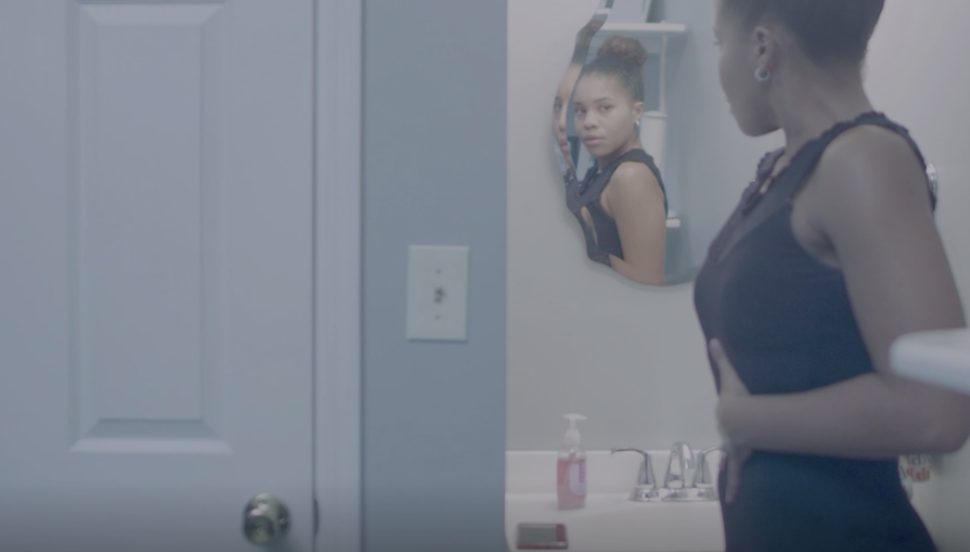 Award-winning director, editor and writer Alyssa G. Mullings is bridging the gap between film and mental health. At just 22-years-old Mullings has already made a film that captures the vast effects eating disorders can have on the mind and body. Unlike other films about anorexia, Mullings' "I Love Ana" gives the point of view of voices that are often left unheard. With a focus on diversity, this film stars a Jamaican American actress as the lead role Mars.  
The film centers around a high school girl who struggles in silence with anorexia. While Mars' family encourages her to eat more, her ballet teacher and peers applaud her weight loss. As she battles alone with her disorder, she turns to a pro-anorexia forum online. Although she initially turns to the group for support, it only causes her to spiral further into her disorder.
Muriel Williams, a licensed professional counselor in Sugar Land, TX, explains that media representations of eating disorders often miss the mark on portraying the reality of this illness.
"A lot of these films glamorize eating disorders and completely ignore the mental health aspects and the distress that it can have on a family," Williams says.
Williams brings up the example of Marty Noxon's 2017 feature film "To The Bone." Instead of a story about recovery, it becomes another depiction of a troubled, affluent white girl who finds a romance that supposedly "cures" her.
Unlike "To The Bone," the 2006 documentary "Thin" does show the gruesome reality of having an eating disorder and being in an intensive inpatient treatment center. Although the film follows four women on their road to recovery, they still miss the mark on showing diversity within eating disorders. All of the patients the film centers on are white, extremely emaciated and affluent enough to afford this type of treatment.
"I wanted to show that it's not just one type of person that goes through eating disorders," Mullings says. "In all those movies they show a super skinny white girl; you never see women of color, men or people who aren't naturally thin."
Rather than creating a film romanticizing anorexia, Mullings draws from her own experience as a 16-year-old ballet dancer caught between the pressures of her home and school life.
"Within my culture it's celebrated to be curvier, but growing up in a predominantly white area and doing ballet, being thin was praised the most," Mullings says. "I felt very confused about what body type I should be — I always felt in the middle."
Williams explains that eating disorders in the Black community are often ignored.
In her experience, she says, "If you ask someone in the Black community about an eating disorder they automatically picture someone White and thin. However, what they're not seeing is that African Americans are more likely to suffer from binge eating and bulimia." As a result, she says, disordered eating often goes unreported. "Doctors are less likely to ask a Black client if they suffer from an eating disorder," she adds.
Mullings' film won best student short at the Best Shorts Competition and best short film at Best Student Film. Even though "I Love Ana" gained traction in the film world, the filmmaker's journey wasn't over. 
Mullings had always wanted to create an experimental film, and that impulse led to her upcoming short film, "Fever." Due to Covid and an inability to include a large cast, what was originally going to be a film about a turbulent relationship, quickly turned into a film about one woman's struggle with depression. Although Mullings kept with the mental health theme, she decided to play around with other film elements.
"There are a lot of stylistic differences between "I Love Ana" and "Fever"," Mullings says. "On set we played around a lot with lights and different colors — same with the music." 
Although Mullings worked with the same composer, she says she wants this film to be more mind-bending to really emphasize the character's mental state. 
"We played around with the camera movements and dance as well," Mullings says. "The editing process was different too because this film isn't linear. I've had a lot of fun editing this because I get to play around more with flashbacks and graphics."
So far, "Fever" has been accepted into the Montclair Film Festival where it screened on October 2, 2021. It has also won best editing at the East Brunswick film festival. Mullings is still waiting to hear back from some underground festivals, but she is hoping to release it on YouTube in late 2022 or early 2023.
As a young filmmaker, Mullings still has big plans for her future and hopes to gain more experience in the film industry.
"I'm most excited about exploring different genres as a screenwriter, continuing to edit films and work on more sets in different departments."
---