Working for the Story, Safety, and Efficiency: An interview with AD Michi Que Doan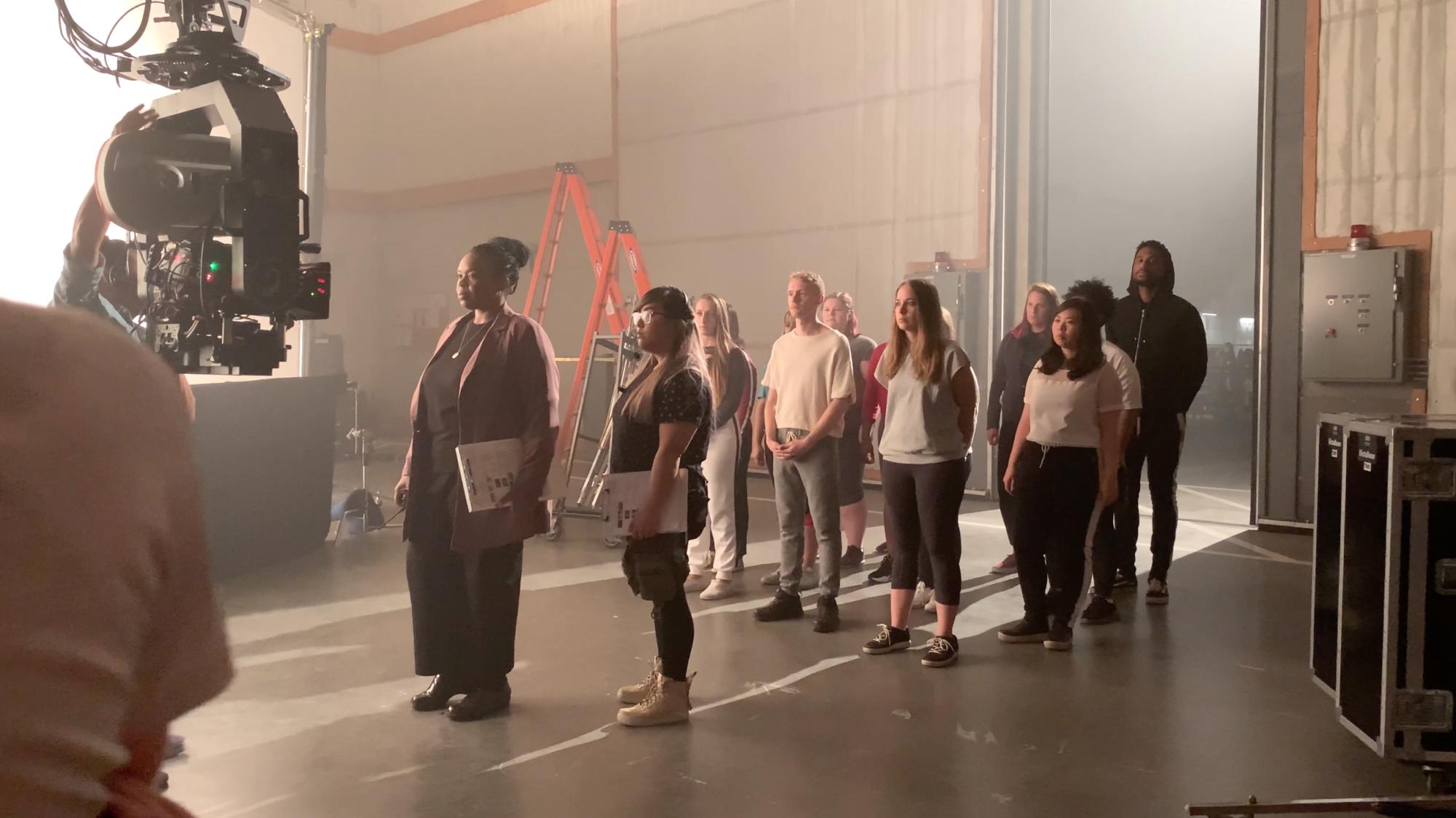 Have you ever wondered what goes on behind the scenes of filmmaking? Films aren't created on their own, and they certainly don't appear overnight. There's so much that goes into film production, but do we understand how much work goes into it? Tiffany Chung spoke with Michi Que Doan, an assistant director who has worked on a variety of film projects, including short films, feature films, television series, and music videos. We'll get a behind-the-scenes look at how Doan works and contributes to the film's production daily while on set.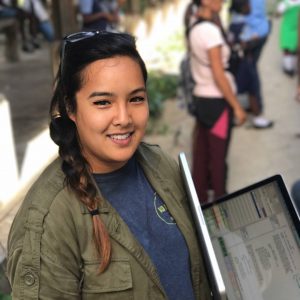 Chung: Can you tell us about yourself? 
Doan: My name is Michi or Michi Que Doan, and I am a narrative assistant director working primarily in film and television. I have worked as an assistant director (AD) and in the production department on several thought-provoking films, including "A Boy. A Girl. A Dream.," "Ms. Purple," and Annapurna Interactive's video game, "Telling Lies" to name a few.
Chung: What exactly is an AD, and what is your role as one?
Doan: So an AD, specifically a First Assistant Director, is in charge of time management, scheduling, and safety, and the best way I can describe it is that we're like a general in a war. A producer would be like someone in the background pushing all the resources out, and I would be the general, or the person who will lead the team to where they needed to go in the battle. So I'm the one who assigns roles and makes cuts on set. However, I leave it up to the director to make the action call, but every now and then, I will get to say it if the director is unable to. I am also the information hub, where people come if they have any questions, comments, or concerns because I am the one who is supposed to have all the answers. Without ADs, nobody knows what they're doing on set or what schedule they're on. So, I am essentially the one in charge of assisting people in finding the answers they require. I also play a significant communication and problem-solving role. I make sure that everything we do on set is safe. If anyone feels unsafe while performing stunts or practicing for their role, it is my responsibility to moderate.
Chung: How do you assist or work with other filmmakers on set?
Doan: Whether I am a First or Second Assistant Director, whichever AD I am, we would always have to communicate and speak with every single department head. If the director has not talked with other department heads about things they need or require, I am the one who ensures that this happens.
Chung: Now that you've mentioned it, what is the difference between a first AD and a second AD?
Doan: As the second AD, you are in constant contact with each department head because they are the micromanagers on set, whereas for the first AD, you are on set focusing on what is going on during the day. We, as ADs, first or second, must communicate with everyone to ensure that everyone is on the same page. We make sure that everyone understands how much time is required because time is money. Every job on set necessitates teamwork. The more communicative you are, the better; it just makes me happy to know that I, as an AD can assist people in making those connections. People on set don't always know which course of action to take, and I'm here to help them take those actions and make connections. Because the better we communicate, the better we will be at running the show.
Chung: What drew you to a career as an AD?
Doan: At first, I sort of fell into it. I used to work in post-production editing, so I edited a lot of videos for digital new media outlets like "World of Dance" and "DavidSoComedy." But I'd always wanted to work in film editing, though I got sucked into digital new media, which wasn't the path I wanted to take. I didn't want to work on YouTube or small marketing videos, so I made a switch, reconnected with a friend who worked on set, and she brought me onto my first project, which led to me being cast in the feature film "Gook" with Justin Chon. And it was there that I met my mentor, who included me in the majority of his sets. He was an AD, and I was his script supervisor. From then on, I fell passionately in love with both AD and my other passion, script supervising. So I was trying to decide what I wanted to do at one point. After working as a script supervisor and observing everything that happens on set, I realized that I prefer to be able to help make things happen logistically rather than simply watching everything happen. If you're supervising scripts, you just sit there and watch, and if you have a story, you record it. Whereas for AD, I enjoy being a part of the creative process while also ensuring that the set runs smoothly.
Chung: Would you say it was your connections as well as interests that landed you in your current position or was it a prior experience that got you there?
Doan: It was definitely a hands-on experience that I gained through those connections that landed me in the position I am in now. It was also my friends that taught me through that world of assistant directing. After that, once I realized I enjoyed doing what an AD does, I continued to learn how to do it while also watching other ADs do their jobs. It was a combination of connections and an organic search for that knowledge.
Chung: What are your favorite or least favorite aspects of your job, if there is one?
Doan: My favorite aspect is that, no matter how stressful things get, I feel incredibly satisfied knowing that I was a part of a production and was able to contribute to the creation of a high-quality product. I'm happy when my director is pleased with what they see on camera; because no matter what you do logistically, what matters is the picture, what matters is the movie, and what matters is the result. So as long as they have everything they need, for example, if the performance is excellent, the costumes are fantastic, and we got all the footage we needed to shoot during the day without having to cut anything because we are on a tight schedule — it just makes me feel good and satisfied that I was able to assist in making that happen. 
Chung: And your least favorite?  
The stress that comes with it. It is a difficult job. Being an AD isn't for everyone; even a couple of ADs I've met who have taken on the role wouldn't say it's their favorite thing. When I first started assistant directing, I was constantly reminded that being an AD is the job with the highest suicide rate in the industry. Every time I told someone I wanted to be one, I was reminded of this. It is understandable because you are the key person to go to for information and the key person to go to for safety, that if something happens on set, it is on you. If you let your guard down on time, you are behind on schedule and that is on you. It is your responsibility if you are unable to communicate certain things. It's a heavy burden to bear; having a bad day on set where mistakes like that happen, or you don't get along with your director, can be very stressful. But over time, I learn ways to manage my stress and find ways to step away and breathe. I remind myself that this is a very stressful job, and it's okay to step out or go cry in the corner and let out your feelings and come back when you know you are ready. We shouldn't have to keep those emotions bottled up. At the end of the day, despite the stress and overwhelming situations we may face, we chose to work in film because we enjoy it, and the results reflect that.
Chung: Lastly, would you say you get recognized for your work?
Doan: Most people are unaware of what I do. They assume I want to be a director after hearing Assistant Director, but the title AD can be deceiving. We are not the assistant to the director; that is a separate position. So, it can be difficult to gain recognition compared to producers or directors. However, it is an equally important role that many people overlook. As long as I am recognized through rolling credits or in-person, I am satisfied, and that is enough for me.
---