"Fresh" Bites off More than it Can Chew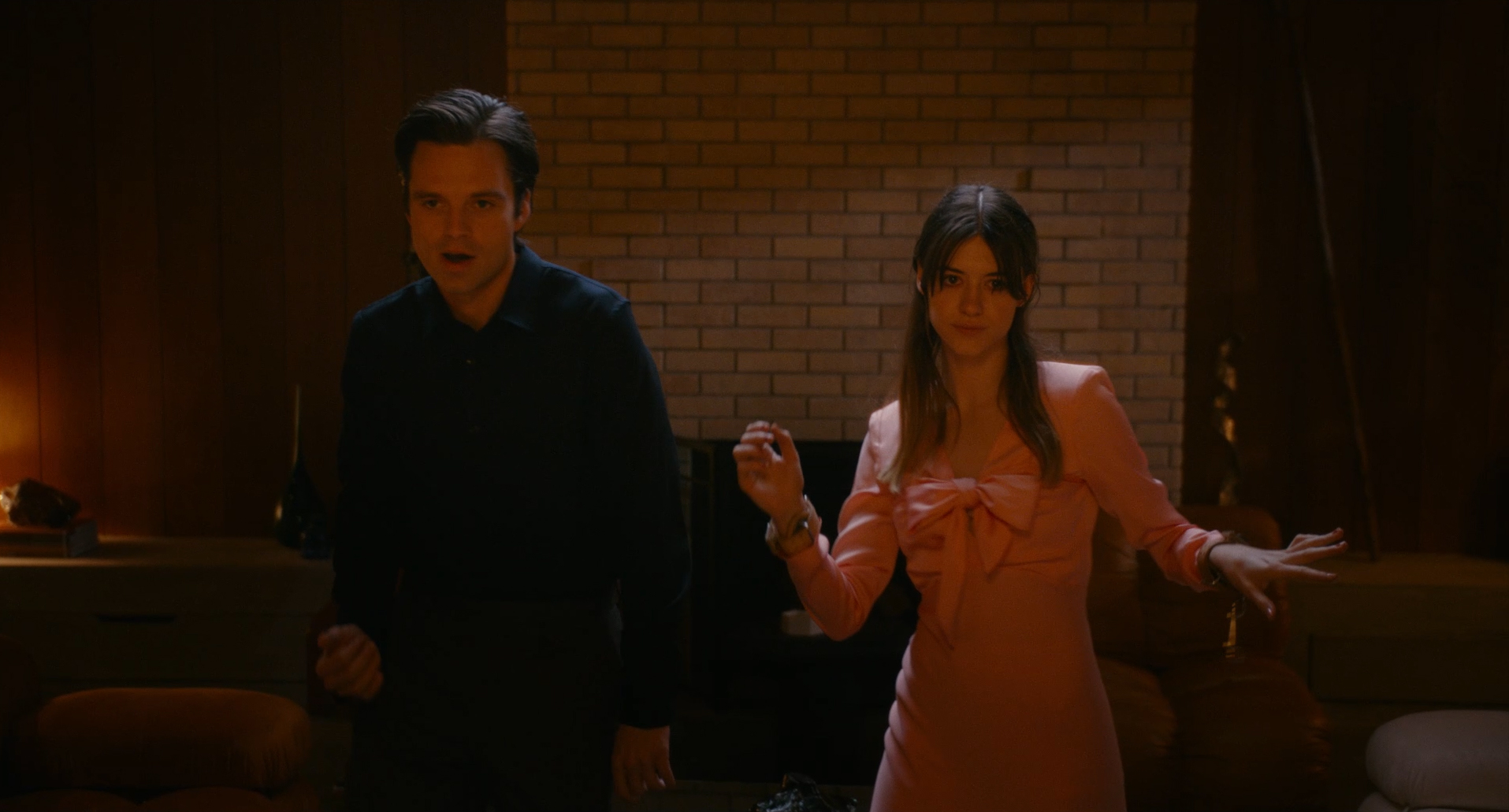 Mimi Cave's directorial debut starts off strong and ends up stale, unable to carry the weight of its modern dating metaphors
"I love hot sauce. I literally just put it on every single thing I can find."
Anyone familiar with the messy world of online dating has heard this before, and "Fresh" knows it. Its opening scene features two strangers, a man and a woman, meeting for the first time over dinner. The woman, Noa, picks at her food quietly. The other, a scarf-clad man named Chad, has already warned her that the place is cash-only. He delivers the line on his quasi-quirky obsession with hot sauce; and for as much as he talks, he never says anything of substance. "Fresh" starts off with this darkly comedic take on modern dating, but unfortunately for Noa, things are about to get far darker. 
Mimi Cave's directorial debut tells the story of Noa (played by Daisy Edgar-Jones), who has just about given up on finding love until a chance encounter in the supermarket. There, she meets Steve (Sebastian Stan), who flirts with her over a bag of cotton candy grapes. He's charming, and, unlike Chad, refreshingly self-aware. The two of them hit it off immediately. Against the advice of her best friend, Noa departs on a weekend getaway with Steve to a surprise location in the woods.
As it turns out, Noa should have listened to her friend. Steve drugs Noa. She wakes up, in chains, to a windowless room, with nothing but beachy sunset wallpaper and a toilet in the corner. It's Steve's basement — he's a cannibal, and he plans on eating her. 
From here on out, it's all about survival. Intense and disturbing with bits of dark comedy sprinkled in, "Fresh" has a clear goal from the start: it explores how men consume women's bodies  — in more ways than one. 
As refreshing as it is to see a woman-directed film tackle such a compelling subject, "Fresh" ends up becoming too much and yet, still not enough to satisfy anyone's appetite. A little like Chad, "Fresh" talks an awful lot, though in the end, says very little of substance. 
Perhaps the problem lies with the main character, Noa. Daisy Edgar-Jones's performance is one of the film's greatest highlights, especially considering how little Edgar-Jones had to work with. Noa lacks any sort of describable personality from beginning to end. Even as the audience watches Noa's grueling journey to survive, she never develops as a character. She remains the same nondescript and forgettable protagonist. It's especially obvious next to Steve, whose backstory, music taste, and home decor all seem carefully curated to reflect his character. Noa gets none of that. 
Noa's lack of character development perhaps wouldn't be so obvious if the film hadn't spent so much time on unnecessary subplots – time it could have spent developing its protagonist. Most of these subplots dead-end. Or, like the film's allusions to Satanism, they fizzle off into nothing. Satanism only comes up in the film through blink-and-you-miss-it images of goatmen; it never becomes a moving part of the plot. Rather, it feels lazy, distracting, and at times, tasteless. It weakens the film's message in favor of something straight out of the Satanic Panic or a QAnon conspiracy theory: a cabal of elite Satan-worshiping cannibals. 
Despite its dead-ending subplots and Noa's lack of character, the film manages to keep its storyline engaging – at least up until the final scene. The ending of "Fresh" doesn't provide any closure or gut punch. There is no delectable, satisfying finale. Rather, "Fresh" stumbles across the finish line and collapses immediately after crossing. It's a disappointing end to a thrilling film, though not disappointing enough to ruin the whole viewing experience.  
All this to say, "Fresh" is worth the watch. It's a film you can watch with your friends on a night in – whether or not you should order takeout depends on how squeamish of a person you are. Regardless, you'll find it thrilling, funny, and most importantly, entertaining. "Fresh" should be applauded for its timeliness, feminist horror, and dark comedy. "Fresh" may be an enjoyable film with a stale ending, but director Mimi Cave is, without a doubt, a talented new voice in indie film.
---