5 Films that Paved the Way for 'Bros'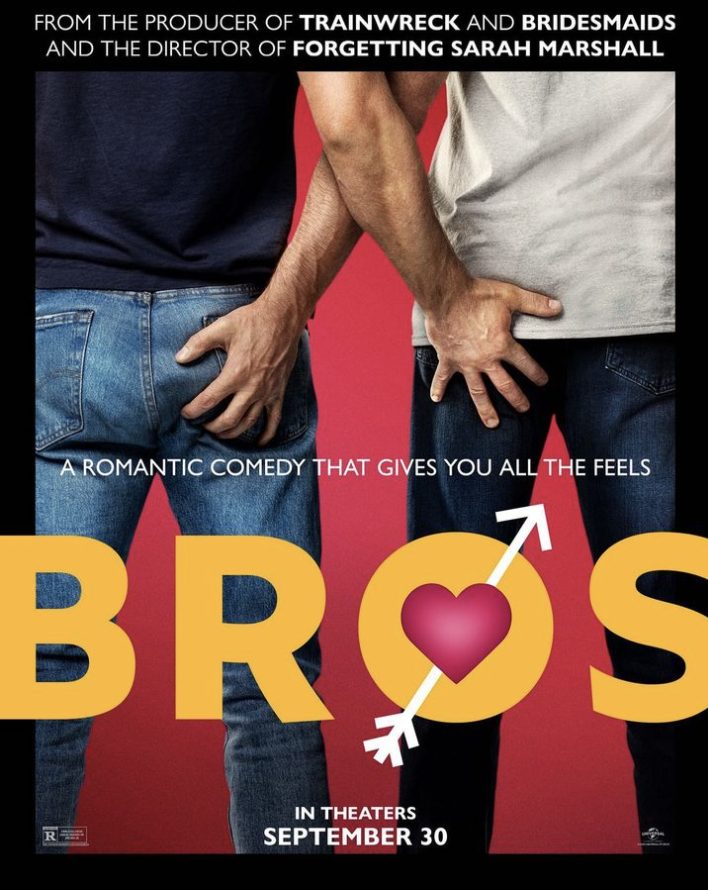 The gay rom-com "Bros" came out Sept. 30, 2022 as the first-ever major studio film starring and written by an openly gay man, Billy Eichner. It is also the first film of its kind to have a full LGBTQ+ principal cast. While films like this getting picked up by major studios is proof of progress, we must recognize the independent films that paved the way for LGBT+ films like "Bros." 
"Brokeback Mountain" (2005)
Grossing over $178 million in box offices, it is hard to ignore this incredibly iconic gay period drama when looking at historic LGBTQ+ films. Following two closeted gay sheep herders, this film paved the way for the all-too-familiar "tragic gay ending" that we find in many LGBT+ films today. This is a theme that "Bros" and many other recent queer films try to get away from. While "Brokeback Mountain" is not defined as an independent film, especially considering the star-studded cast and multi-million dollar budget, it is undeniably historically significant when it comes to LGBTQ+ films.
"But I'm a Cheerleader" (1999)
Starring Natasha Lyonne and Clea DuVall, "But I'm a Cheerleader" is the optimal lesbian camp film. If gays are good at anything, it would have to be comedy, and "But I'm a Cheerleader" is one of the ultimate lesbian rom-coms. By turning a forced visit to a conversion camp into a bright, sunny comedy, this film is one of the only queer stories that feels like it was made just for gay people— similar to how I felt watching "Bros." While I know there were straight people in the theater, there is no doubt that the film was made to speak to a specific kind of LGBTQ+ audience. With a niche sense of humor and quick-witted lines, it isn't hard to believe that a lot of the jokes may have gone over the general population's head. But similar to "But I'm A Cheerleader," that's okay because it makes the intended audience love the film even more.  
"Beach Rats" (2017)
A central theme of "Bros" is wrestling with hyper-masculinity, and "Beach Rats" has very similar ideas. Focusing on a teen boy in Brooklyn discovering his sexuality via older men online, "Beach Rats" tells a story that is central for the queer coming-of-age genre. Quite a bit darker than "Bros," "Beach Rats" shows a different side to LGBTQ+ life that is just as important as laughing at ourselves. 
"Paris is Burning" (1990)
While controversial, "Paris is Burning" is one of the only documentaries highlighting the queer ballroom culture of the 1980s. However, the filmmaker, Jennie Livingston, a white lesbian, ultimately exploited the people highlighted in the film, as they never received fair monetary compensation from the film despite it grossing almost $3.8 million. Highlighting a subculture that belongs to Black and Brown queer people, the ballroom and vogueing scene has continued to be part of LGBTQ+ culture. "Bros" is self-aware of the fact that it is another queer film about two cisgender white men, but there is no denying that it was a groundbreaking film due to its content. 
"Another Gay Movie" (2006)
Just past its 15-year anniversary, "Another Gay Movie" is a raunchy comedy parodying "American Pie." As an R-rated film, "Bros," was one of the raunchiest queer movies I have seen in years. Complete with Grindr hookups and orgys, "Bros" did not shy away from the more graphic sides of queer life. "Another Gay Movie" has similar humor with a more indie feel and look. Many moments in "Bros" echoed typical rom-com tropes, such as proposals, dance scenes, meeting the parents, and the one who doesn't want to commit. "Bros" toed the line of parodying a straight romantic comedy.
---