Polish Film "EO" Gets American Release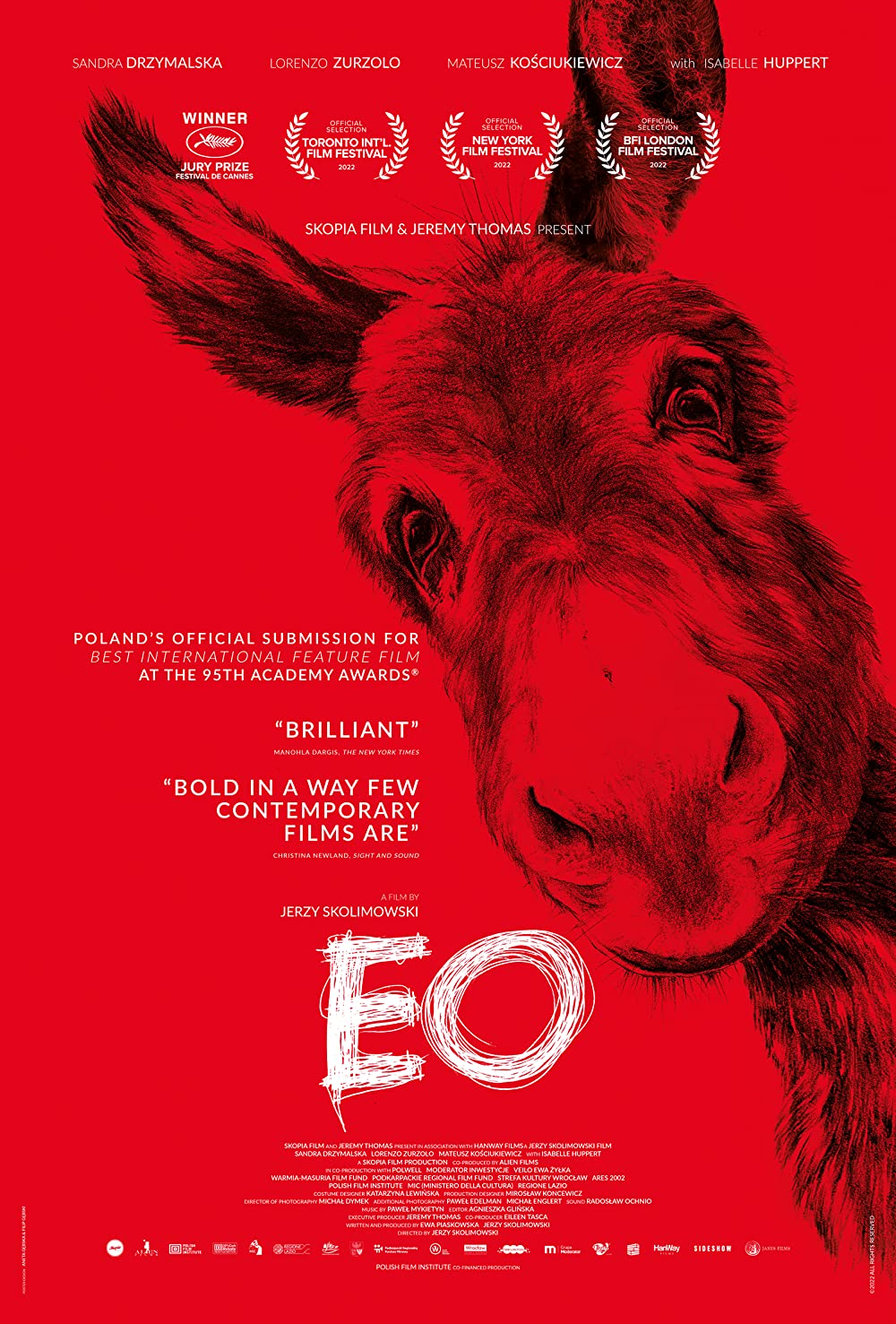 Director Jerzy Skolimowski's new film, "EO," releases in the U.S. Nov. 18 in the wake of a successful award season for the Polish filmmaker. "EO" won both the Jury Prize and Cannes Soundtrack Award at the Cannes Film Festival earlier this year, and received positive reviews from critics and Polish moviegoers. 
The film tells the story of EO, a donkey that travels across Europe and encounters both heartache and joy in the lives of those he meets on his journey. Everything happens through the innocent eyes of the donkey protagonist to encourage audiences to reflect on their treatment of animals once the credits have rolled and they've returned to their lives. In an interview with Variety, Skolimowski stated that, "The whole film is dedicated to the idea of changing people's attitude towards animals, to actually make people aware that animals, like humans, are full of feelings and sentiments and shouldn't be treated like objects." 
"EO" stars Isabelle Huppert, Sandra Drzymalska, and six donkeys (all six performing the role of EO) and arrives in theaters on Nov. 18. 
---