2023 Boston SciFi Film Festival Begins Wednesday Feb. 15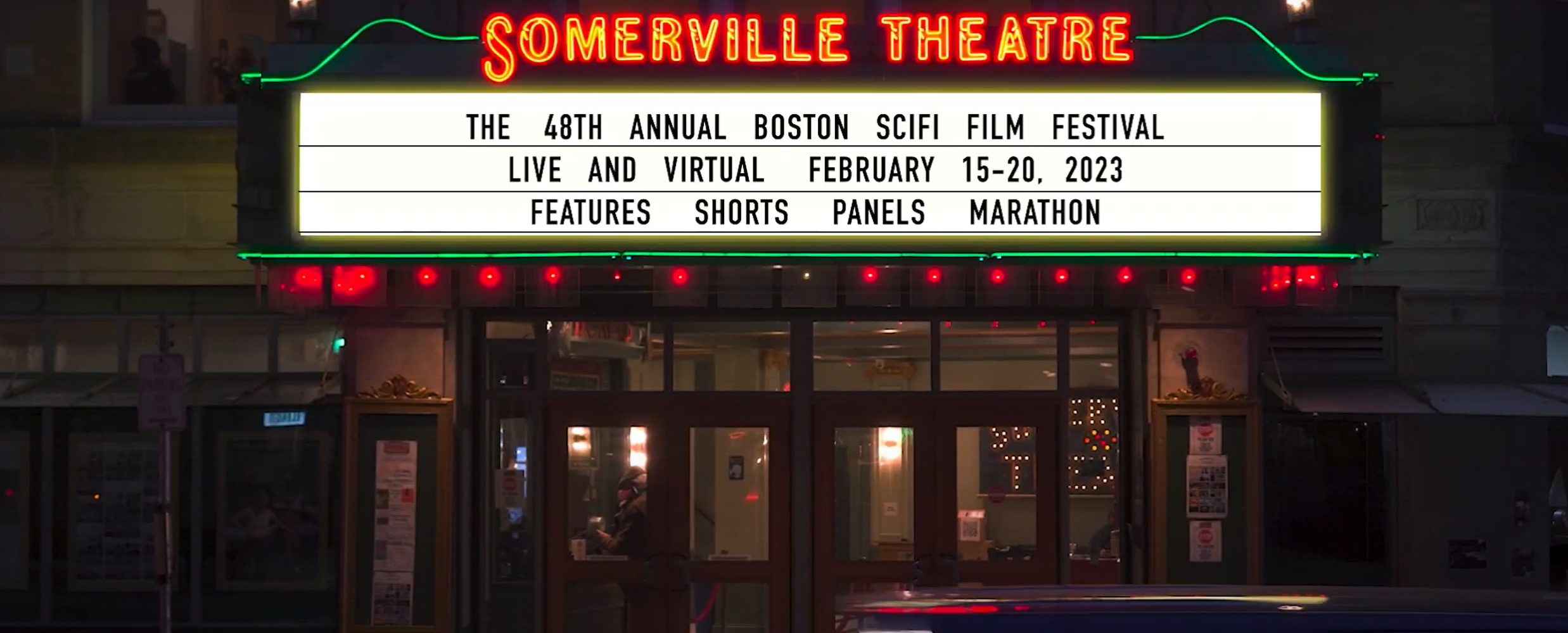 The Boston SciFi Film Festival is back again in 2023 for its 48th year. This long-running genre fest will host in-person screenings at The Somerville Theatre starting on Wednesday, Feb. 15, and running until noon on Monday, Feb. 20. On top of a hearty lineup of screenings and events — roughly 30 feature films, 75 short films, and various panels and parties — it will wrap up with its annual 24-hour film-watching marathon. 
This year, the festival will dedicate a large portion of its opening day to celebrating the 60th anniversary of the incredibly impactful science fiction television series "Doctor Who." The event will begin with the feature film "Doctor Who Am I," which follows Matthew Jacobs, the screenwriter who wrote the 1996 "Doctor Who" TV movie pilot amidst the show's hiatus. Jacobs and the movie's director hoped it would serve as a revival of the series, this time backed by American production. Instead, it was met with major backlash from fans. The 2022 documentary reconnects Jacobs with a fandom that hated him more than twenty years ago as he discovers how wonderful the community around the show has grown to be. This film is followed by Time Traveler's Ball, a "Doctor Who" cosplay event.
There is a virtual component as well, starting on Friday, Feb. 17, hosted on Filmocracy. Most of the feature screenings online occur on Saturday. For those who want to see how science fiction was done back in the day, old sci-fi movies — such as "Aelita" and "The Silent Star" — will be played throughout Sunday.
Check out Boston SciFi's website for the full schedule and information on how to attend.
---