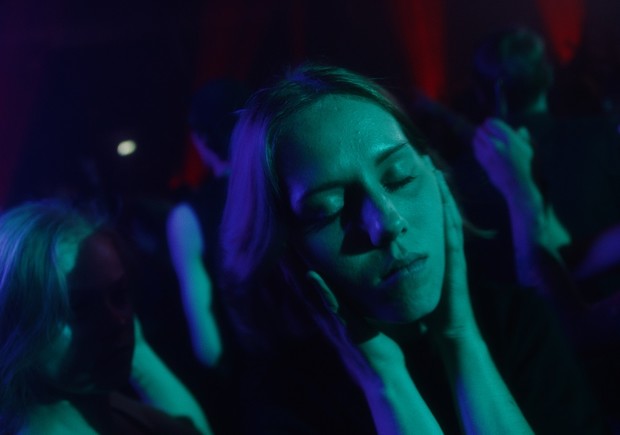 "Neon Spring" is a coming-of-age film that follows Laine, played by Marija Luize Melk, a 20-year-old college student who is exploring the world of sex, drugs, and parties. These exuberant, excitement-filled nights are coupled with her "day" life. Her family is facing interpersonal problems, and she is searching to find her footing within the world.
While "Neon Spring " could've played the narrative of illicit substances, hedonistic behavior, and underground clubs as the villain, director Matīss Kaža chose a different path. The nights Laine spends in the underground club are not framed as negative, but rather as developmental life lessons. The cinematography is a masterpiece: the heavy beat of EDM surrounds Laine and those around her, with strobing neon light illuminating the room. The pulse of the lights matched with the myriad of sensations such as euphoria from drugs, adrenaline, and losing herself is so concrete that the viewer can almost feel what Laine is. 
Underneath the glamor, "Neon Spring" is following a university student who is experimenting with her sexuality, solidifying her footing as she enters adulthood, and processing the real time pain her family is going through. Laine confronts her father in a heart-wrenching, raw closing scene, paired with a gentle walk with her younger brother, which serves as a satisfying juxtaposition. 
"Neon Spring" is a beautiful piece which is able to follow Laine's journey, including her mistakes, without demonizing the choices. The cinematography and scene work makes it worth the watch, but the powerful narrative is what keeps the audience interested.
Fun fact: Marija Luize Melke just received the Latvian Film Award for the best actress in a leading role. She refused the award until Latvian laws are updated to recognize all families.
---