Despite WGA Deal, Negotiations between Actors and Studios Cease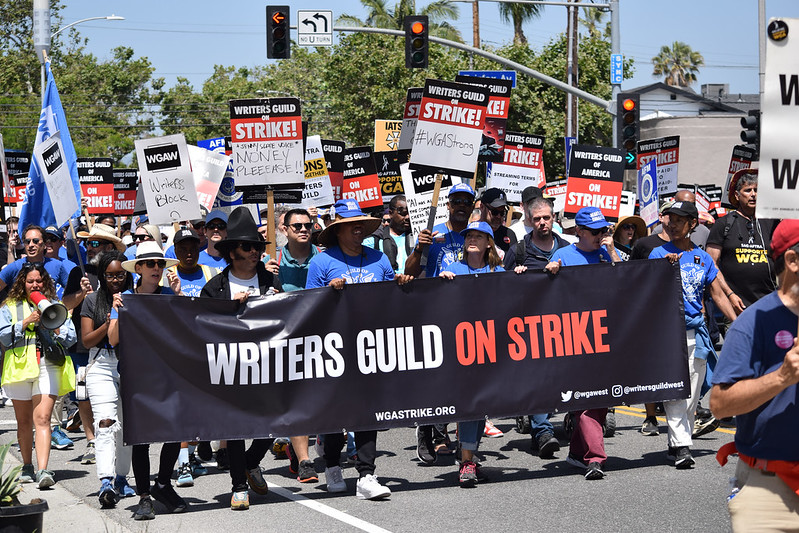 With the ink still fresh on the WGA deal as of October 9, many expected (or hoped) that the ongoing SAG–AFTRA strike would end in quick succession. However, as the strike nears its third month, talks have abruptly ended between the Screen Actors Guild-American Federation of Television and Radio Artists (SAG-AFTRA) and the Alliance of Motion Picture and Television Producers (AMPTP).
Although SAG-AFTRA and AMPTP negotiators and representatives have been meeting regularly for the past two weeks, the studios decided to withdraw from discussions, a move SAG-AFTRA President Fran Drescher said "came as a shock."
Aside from the regulation of self-filmed audition tapes, SAG's concerns are largely in line with that of the WGA, namely disputes over streaming residuals and the use of artificial intelligence.
Like writers, actors have seen no financial residuals from studios like Netflix, despite streaming services pulling in millions of subscribers and billions of dollars from pre-existing network TV series. Studios also hold proposed plans of using A.I. to digitally scan and recreate actors' faces and performances. This would allow studios to appropriate the visage of actors and use them without the consent or compensation of said actors.
The communication breakdown between studios and actors is further demonstration of a growing divide in Hollywood, between the creative and business sides of filmmaking. Studios attempts to diminish the human element as much as possible is the root cause behind both of the strikes this year.
---