36th Connecticut LGBTQ+ Film Festival Shorts Program (Oct 6th to Oct 15th)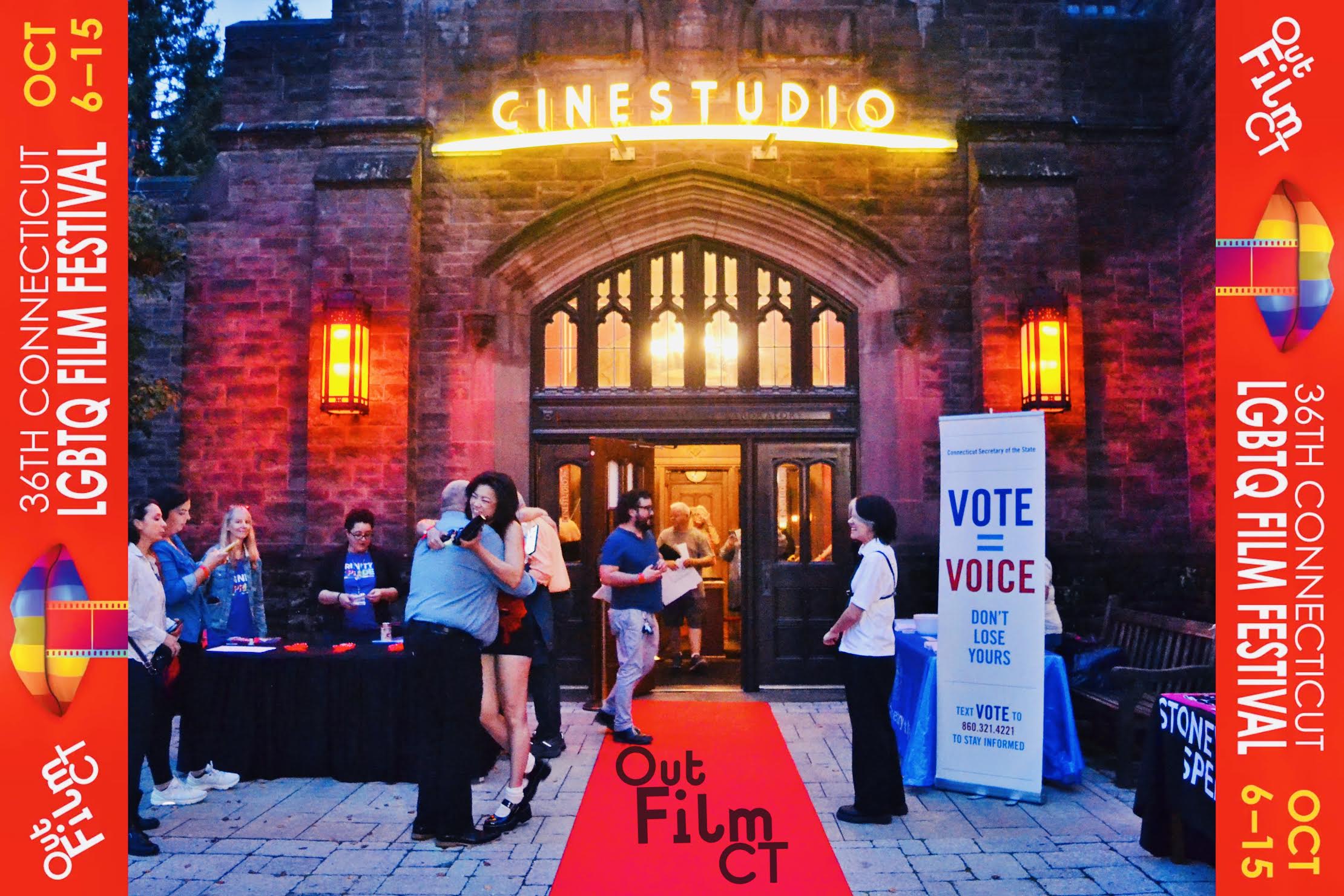 As of October 15th, OutFilm CT wrapped up its 36th Connecticut LGBTQ+ Film Festival in Hartford. Originally scheduled for June, OutFilm CT decided to move the festival to October. Director Shane Engstrom cited COVID concerns and that the later date meant better turnout from student populations.
This year particularly, OutFilm CT highlighted filmmakers with a connection to the state to encourage Connecticut's independent film scene. OutFilm CT presented, "No Place Like Home: Connecticut Shorts." The program features a variety of queer narratives and genres.
The festival received 751 submissions, according to Engstrom. This included films from multiple countries and local Connecticut filmmakers. OutFilm CT's committee picked the seven short films listed below to showcase their Connecticut connection. This included not just filmmakers from Connecticut, but films by alumni from local institutions like Trinity College or films in the New England area.
"The quality of the LGBTQ+ films is going up this year…We could [have] done so many programs in all kinds of different ways," says Co-Director Marina Yurieva.
OutFilm CT collaborated with the Wadsworth Atheneum Museum of Art in Hartford, the largest museum in Connecticut, to showcase these shorts to the public for free during the festival. The films varied in narrative, use of animation, genre, and queer themes in focus.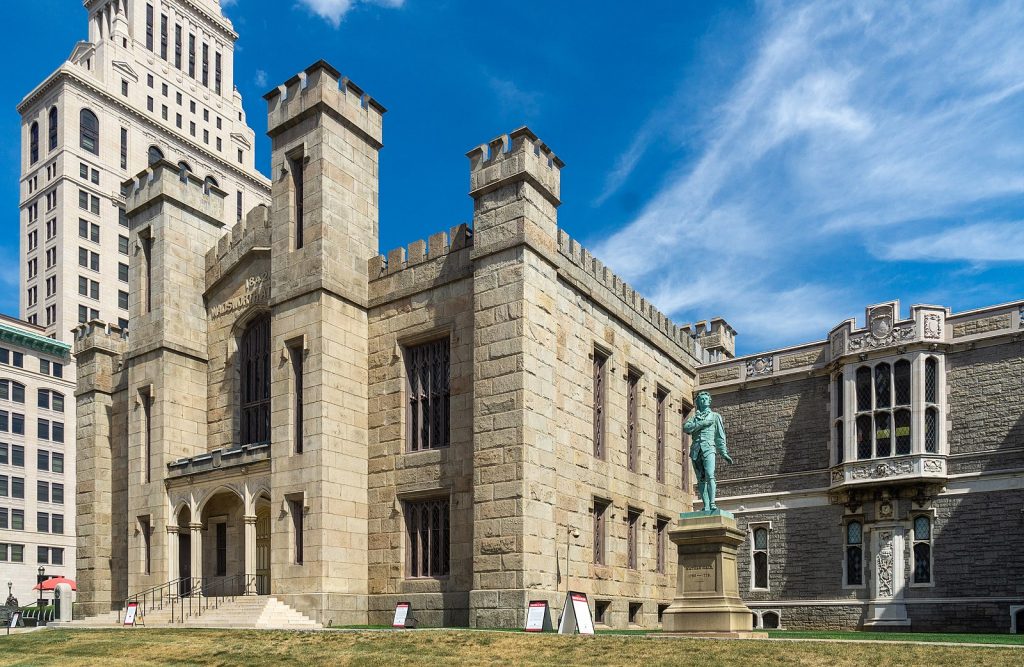 Aikāne (Dir. Daniel Sousa, Dean Hamer, Joe Wilson, 14 minutes)
Aikāne is an animated narrative about an indigenous community attacked by colonizing forces and the love for a man who can transform into an Octopus. The Hawaiian word "Aikāne" itself relates to the relationship between same-sex "intimate friends," to quote the film's opening text card. This title card, the opening frame of the shorts program, asserts the queer community has existed through a long history. The story plays out a gay romance between two warriors fighting Anglo colonizers.
Lux Freer (Dir. Cynthia Gibb, 21 minutes)
In a teen comedy set in Westport, CT, a nonbinary student named Lux wishes in a well for the support of their classmates. This leads to hijinks, involving them winning the title of "Prom Icon" at their school's dance. Much of the film's humor derives from the out-of-touch suburbanite teens, and parents unable to wrap their heads around Lux's identity. The film's original music stands out, with the film ending in a concert featuring a majority of the cast.
To Somewhere, With Me (Dir. Sarah Sewell, 16 minutes)
The film presents a classic story of two nuns in a convent, Lena and Greta, tempted towards escaping to the outside world — but with a queer twist. The setting of the 1950s prevents the two from confessing love, but the main actresses Madeline Jewell and Katy Jay Hopkins carry the film with their chemistry. This powerful connection is demonstrated through quiet intimate moments between the two nuns as they read forbidden travel magazines and laugh about hypothetical futures. Despite spending mere minutes with these two, one can't help but root for the shy Greta — bullied for her "grotesque" look of wearing an eyepatch — to take Lena's hand and run away from it all.
The Other Peloton (Dir. Brian Jenkins, 14 min)
This documentary provides a necessary perspective on the "transgender athletes in sports" debate created by actual transgender athletes. The film's subject, cycler Molly Cameron, has an upbeat clear attitude regarding her biking, and pride in her identity. The tone, despite the heavy use of derogatory Fox News and Joe Rogan soundbites disparaging transgender athletes, still manages to retain a positivity, with rock music and footage of Cameron biking dozens of miles with ease. The film acts as a quick examination by athletes — including swimmer Lia Thomas — about the nature of competitive sports and dispelling the narrative that transgender athletes use their identity for competitive advantage.
Wolf Tone (Dir. Lauren Cook, Nathan Pancione, 17 minutes)
In a similar vein to "To Somewhere, With Me," this quiet, subdued story is effectively told through the silence and reactions of the actors. Actor T.L. Thompson steals the show, playing Jae, a transgender man reconnecting with his mother during lockdown after his father passed away. The film acknowledges years of family neglect cannot resolve itself in under 20 minutes and makes, showcasing the tension of each conversation. Jae only briefly talks with his lonely mother, Lisa, about the death of Jae's father. Lisa mentions she never liked the church they went to, which the film implies has affected her attitude towards Jae coming out. Sonya Joyner displays captivating emotion with simply her eyes. They tell the story of a mother who attempts, slowly, to try again with her son years later.
Bay Creek Tennis Camp (Dir. Mithleen Meek, 9 min)
The shortest film of the collection, at only nine minutes, "Bay Creek Tennis Camp" presents a child-friendly narrative of rebelling against the nature of separate boys' and girls' teams in sports. Despite the run time, the young actors shined in this film. The film has a surprising amount of animation along with the live action. Black backgrounds and swirling dark colors present the building anxiety of nonbinary teen Drew whenever the coach tries to assign them to one side of the court. The film also shows its heart as Drew's fellow campers happily rally to their side about the injustice. The film produces a beautiful world where kids look out for one another.
Rooted Out (Dir Julie Casper Roth, 27 min)
"Rooted Out," by Norwalk-based filmmaker Julie Casper Roth, marks the festival's longest feature of the shorts program. As a documentary, Roth showcases the injustices of small-town Root, New York. Two men, denied a marriage license by the town, speak out on Facebook. They soon find other couples that also experienced difficulties obtaining their licenses, and the town council suppresses public comment over the issue at their meetings. Roth and fellow editor Joy E. Reed expertly weave months of town council footage with radio interviews to demonstrate the long process and arduous dedication of the couple and their supporters. The couples receive ample screentime to clarify that they never wanted a fight, but couldn't ignore the difficulties in a state where gay marriage laws got passed years ago.
Along with OutFilm CT's short films, the festival included— for the first time—a mixer in Hartford for Connecticut directors, writers, producers, and others in the local film industry.
"They had a chance to talk about their projects and network amongst themselves, so they know the richness of the filmmaking community in Connecticut," says Engstrom.
The festival's two directors plan on continuing this mixer for future festivals.
The networking continued at Wadsworth Atheneum with student filmmakers able to take part.
"We had an exchange student from Slovakia who goes to Manchester High School and wants to be a filmmaker. She's actually doing a movie for her school about the festival," Yurieva explained. "It was a great opportunity to have people from all different backgrounds."
---
---
Regions: Connecticut, Hartford