In Conversation with Nick McCarthy, programming director of NewFest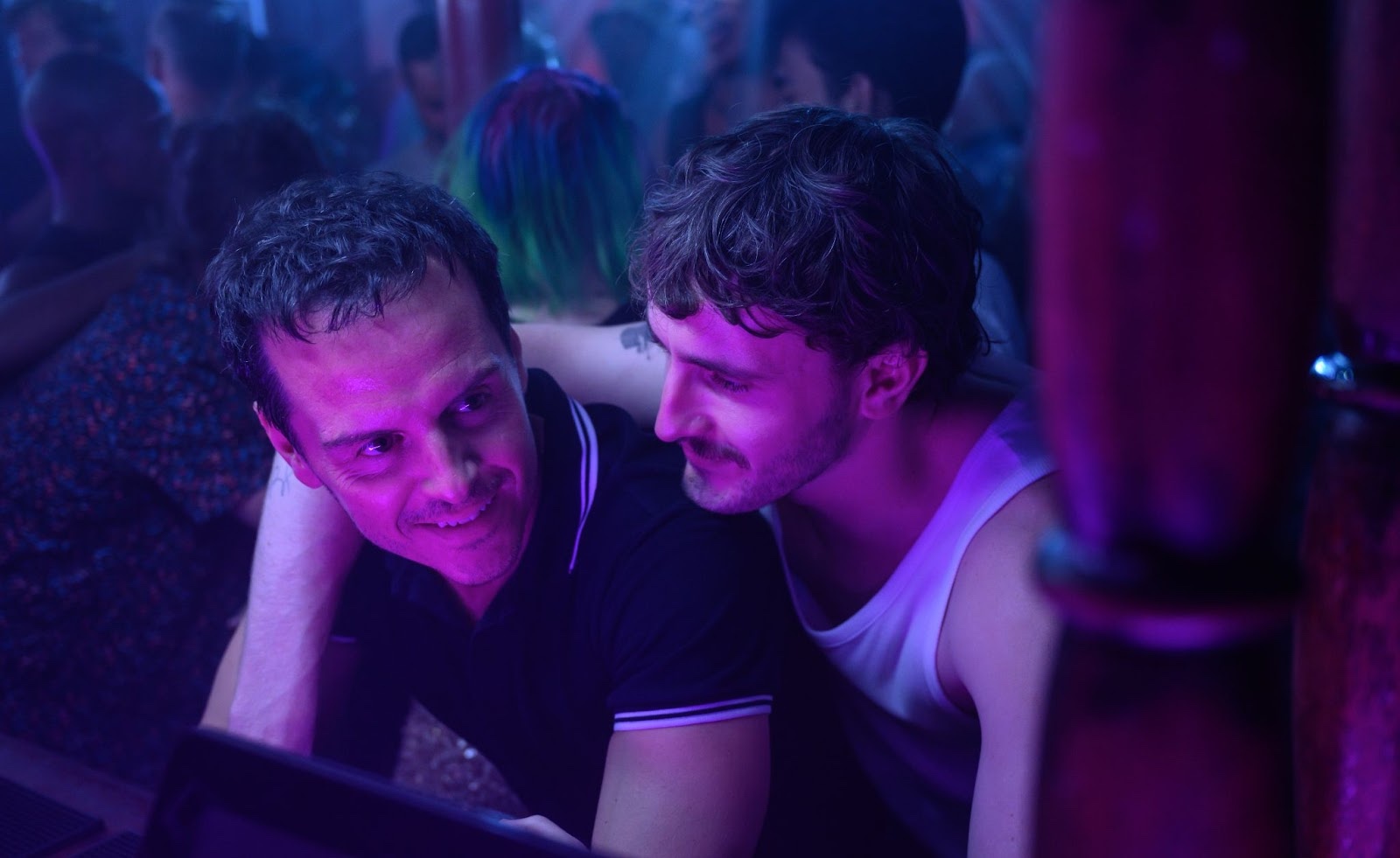 NewFest's LGBTQ+ Film Festival has historically provided a jumping point for the legacies of gay, queer, and trans communities. The festival has acted as a platform for such renowned LGBTQ+ filmmakers as Gregg Araki, Todd Haynes and Emma Seligman, sharing underrepresented stories of love, struggle, hope, and simply life.
Nick McCarthy, NewFest's Director of Programming, is one of the main folks responsible for curating the voices shared by the festival. He oversees the organization behind year-round programming, including NewFest's recent 35th anniversary LGBTQ+ Film Festival.
The festival ran from October 12 to 24, 2023, presenting films both virtually and in-person. The festival screened films from both the independent sphere as well as highly anticipated features, including Todd Haynes' "May December" and Andrew Haigh's "All of Us Strangers."
McCarthy is an Emerson College alumnus who has worked in various avenues of film and media, from publishing to film reviewing to working behind the scenes on the television show, "Nida'a." He joined the NewFest team in 2016 and noted this year's festival as "record-breaking." The festival brought in over 1,000 submissions, a 25 percent increase compared to last year's festival.
In a conversation with McCarthy, "The Independent" learned about his and NewFest's curation process, values, and sights for the future of queer cinema.
This interview has been edited for length and clarity.
Kaitlyn Hardy: How has LGBTQ+ film and media been a central part of your life, and how did you become involved with NewFest?
Nick McCarthy: I was a little queer kid reading Entertainment Weekly in 1998 and memorizing letter grades of things. And then going through the stages of being a part-time film critic then working at an organization and launching this television show, "Nida'a," really affirmed the importance of creating spaces to tell stories and share them.
There was a potential opportunity at NewFest and they were at a stage where they were looking to build again and create more year-round programming, so I started in March 2016.
KH: Could you share a brief lineup of NewFest's programming team? What types of perspectives and voices are involved in the selection and curation process?
NM: We have a screening committee of over 20 folks who are all from the LGBTQ+ community – they may be critics, former filmmakers, part of nonprofit community organizations we work with, volunteers from the past years who have shown interest in getting involved in programming. We also have a wonderful festival programming manager, Anita Raswant, as well as four programmers that are hired to put together more of the program. So I pretty much oversee that whole process with the wonderful folks involved.
Within the work that we do, especially within curation, nothing can ever be curated alone. We all contribute our own stories and experiences as we reflect on other people's art and work, so we want to make sure that we're getting as many perspectives as possible on these pieces.
KH: What are some of the main ideas, themes, or priorities considered when selecting films?
NM: We consider perspective and authenticity. We always want to be thinking about our audiences, and whether we believe they will respond to a film well and have a human learning experience when they watch it. There's a balance between challenging our audience and also exciting them.
KH: How do you ensure authenticity within Newfest's films?
NM: As I mentioned, everyone involved in the screening committee is LGBTQ+ and we think it's important to have that authenticity when viewing these works. Going beyond that archaic understanding of what a queer film had been, we want to avoid tropes, we want to really ground these stories in actual human experience.
KH: As the festival spanned across multiple theaters in New York City, how are the films in conversation with the venues they're screened in?
NM: When you're looking at the scheduling of films, it's really thinking about the venues, because when you curate, you're also curating geographically.
Our opening night was the New York premiere of "Rustin" by George C. Wolfe. And our opening night takes place at the SVA Theater, which is only four blocks away from Bayard Rustin's landmarked New York City address. So in the intro on opening night, I encouraged everyone to go and check out Bayard Rustin's apartment in New York City – or at least the outside – to commemorate him.
We also have the LGBT Community Center in West Village, so that's where ACT UP was founded.
We're also in BAM (Brooklyn Academy of Music) and, considering it's very multidisciplinary, it has a bit more of an audience that's more open to art film.
And then Nitehawk [Cinema] Prospect Park has food and drink, so it's for those films that may be geared towards that kind of space where you want to have a bite and a drink while you're watching.
KH: Are there any other ways NewFest supports LGBTQ+ and intersectional communities, in addition to providing a platform for their stories?
NM: We often work with grassroots or nonprofit organizations to connect them to certain films that are playing at a festival, offer them discounts, and amplify their nonprofits in our intros and tell people where they can learn more.
KH: What kinds of stories is NewFest highlighting that haven't previously been highlighted before?
NM: We always do our best to curate as much of an inclusive lineup as possible that reflects the reality of our lives and society. But in terms of something that we hadn't seen much of before, it was exciting that we had a documentary called "Acsexybility." It's a really wonderful, immersive film that looks at the intersection of disability and queer life, identity, and sexual life. There was a documentary called "Coming Around," about a young Muslim bisexual woman whose mother is vacillating between accepting her and not accepting her. I know this is an experience that I've talked about to a lot of friends who also come from Muslim backgrounds, so having these stories be told in such powerful and human ways, is at the core of what we get excited about. These stories always existed, but now hopefully filmmakers are being provided more access to resources and are able to tell them.
KH: How have you seen queer cinema evolve within the scope of the films screened at NewFest?
NM: What we've seen that's been very exciting is that in a lot of the stories being submitted, they center queer and trans characters, but the main plot of the film is not that they're queer or trans. It's about a human experience beyond all else, while also being presented in a space that's going to connect and resonate with a community.
KH: What do you believe is still left out of LGBTQ+ representation in film?
NM: We don't see as much – and I would love to see more of – intersex or asexual representation, as well as representation of people of color, both behind and in front of the camera. We, as a team, always want to do more and more research and outreach to make sure we're seeing as many stories as possible. It's also understanding how there could be a barrier and trying to mitigate what those may be so we can provide access to all filmmakers as well as our audience and partners.
---