Actors and Studios Reach an Agreement, Ending Strike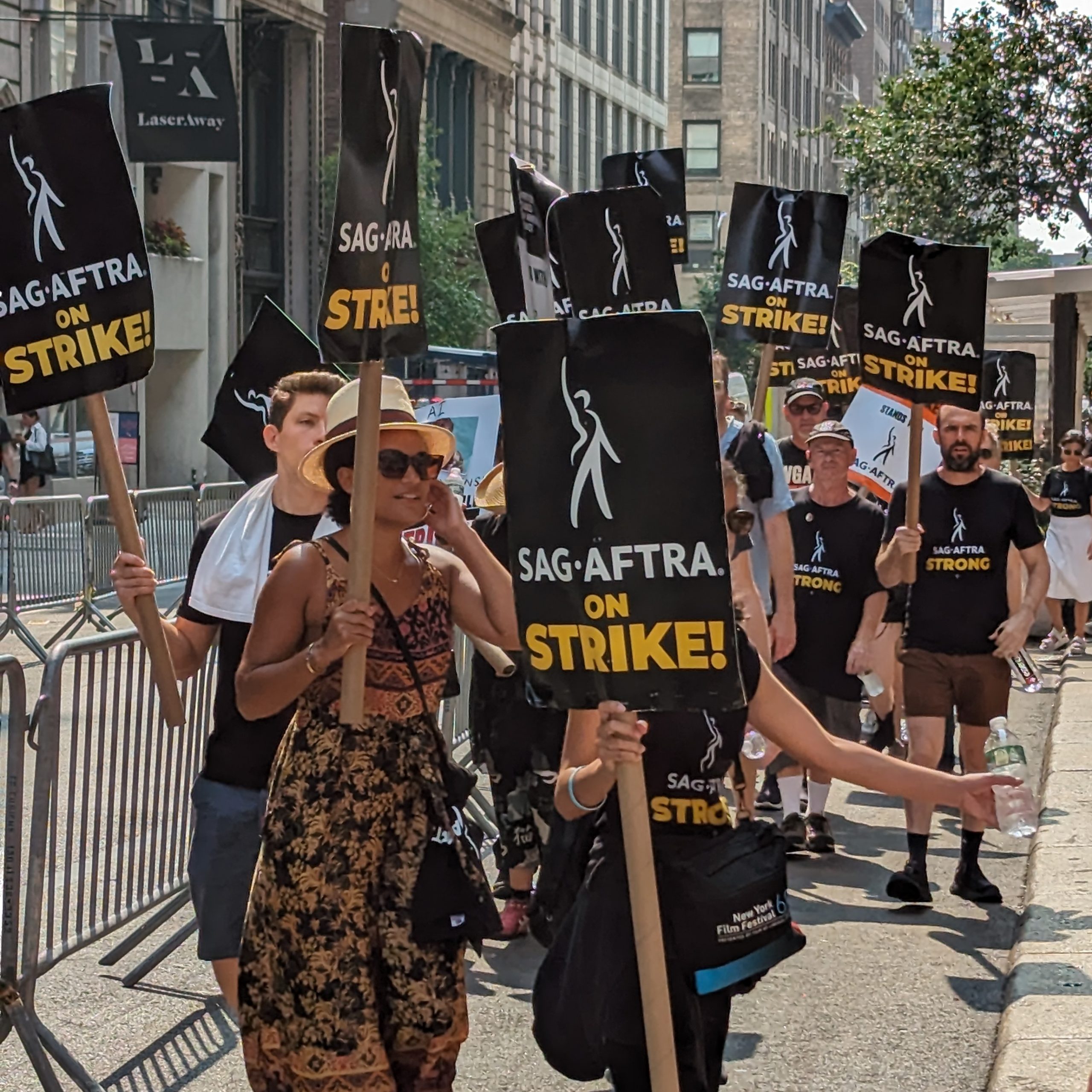 On July 14, the Screen Actors Guild-American Federation of Television and Radio Artists (SAG-AFTRA) officially went on strike, joining the Writers Guild of America (WGA) on the picket lines.
The strike was historic for a number of reasons: it was the first time the actors union had initiated a labor dispute since 1980, and the first time both actors and writers had gone on simultaneous strikes since 1960. Both unions had been unable to reach an agreement with the Alliance of Motion Picture and Television Producers (AMPTP), which represents the major studios in Hollywood. Throughout the summer, WGA and SAG-AFTRA issued similar demands, chief amongst them were protections from artificial intelligence use and residuals—long-term payments to those who worked on films and television shows, for reruns and other airings after initial release—for streaming.
In late September, the WGA reached a deal with the AMPTP, but the negotiations between the studios and SAG-AFTRA stalled out in early October, with the AMPTP abruptly walking away from the negotiating table on Oct. 11. Talks between SAG-AFTRA and the AMPTP resumed on Oct. 24 and, after over two weeks, a tentative deal was reached Thursday, Nov. 8. The SAG-AFTRA strike officially ended at 12:01 a.m., Nov. 9.
Ultimately, like the WGA, SAG-AFTRA won a great deal that addressed their central concerns. The deal included the largest minimum wage increase in 40 years, compensation and consent protections from AI, and residuals for streaming programs.
As actors return to work in the coming weeks, their deal with the AMPTP stands as a major victory for the entertainment industry's labor unions, which have now publicly triumphed over the studios for the second time this year.
---