Scorsese at 81: The Director's Independent Spirit Continues to Shine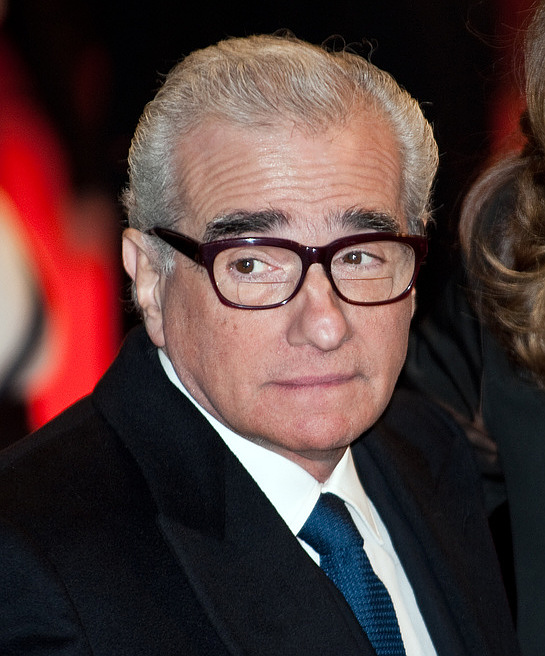 2023 is shaping up to be quite a big year for Martin Scorsese.
This past October saw the 50th anniversary of "Mean Streets" (1973), his first collaboration with Robert De Niro and the movie that launched both of their careers, as well as the wide release of "Killers of the Flower Moon," Scorsese's latest film and 11th collaboration with De Niro. "Killers of the Flower Moon" opened to critical acclaim and early Oscars buzz, but Scorsese, who turns 81 this year, has shown no signs of slowing down, with a slew of future projects lined up.
It would be absurd to try and claim that Scorsese — a man who can get hundreds of millions of dollars to make complicated, adult-oriented dramas based solely on his reputation — is an independent filmmaker. He isn't. But he is perhaps the best example of a filmmaker staying true to their independent roots, even as they've experienced immense mainstream success.
Born to second-generation Italian immigrants in New York City, Scorsese was a sickly child, often bedridden with asthma, preventing him from going outside. Scorsese's outlet, of course, was movies. Cinema was how he got to see the world and expand his horizons. Although he was torn between his love for film and his faith (he nearly became a priest after high school), Scorsese's passion for the medium ultimately won out and he attended New York University's Tisch School of Arts studying cinema.
After his graduation from NYU and foray into feature filmmaking in the 1970s, Scorsese was grouped with several young directors who had attended film school. In addition to Scorsese, this group — dubbed the "Movie Brats" — consisted of Steven Spielberg, George Lucas, Brian De Palma and Francis Ford Coppola. Even during this early period, Scorsese differentiated himself from his peers in a number of ways. Most notably, he was the least commercial of any of them. Although he began as an independent filmmaker, by the late '70s, De Palma successfully transitioned into a bankable director, finding success with thrillers like "Sisters" (1972) and, in particular, "Carrie" (1976). Coppola's films not only scored Oscars, but tremendous box office numbers, with "The Godfather" (1972) and "Apocalypse Now" (1979) clearing $200 million and $100 million respectively. And, of course, Lucas and Spielberg ushered in the summer blockbuster with exhilarating crowd-pleasers like "Jaws" (1975) and "Star Wars" (1977), both of which set new box office records.
Scorsese's films never fared as well as his friends'. They were too complex; and too hard to classify. The year after "Jaws" was released, Scorsese made "Taxi Driver" (1976), the story of a depressed, mentally unstable racist whose alienation and resentment eventually explode into an act of disturbing violence. How exactly do you sell that to a mass audience? While later films like "Casino" (1995) and "The Wolf of Wall Street" (2013) did well at the box office, commercial appeal has never been Scorsese's strong suit.
In the 1980s, blockbusters dominated the American box office, and it would prove to be the most unstable period in Scorsese's long career. Spielberg and Lucas' mass entertainment had won out over the thornier, nuanced stories of the early-to-mid-70s, and both filmmakers would continue to experience even greater success over the next decade. De Palma, despite several failures, still managed to secure hits with "Scarface" (1983) and "The Untouchables" (1987). Even Coppola, whose career was also very shaky in the 1980s, regularly had access to studio support and millions of dollars to finance his projects.
But for Scorsese, the decade was lined with disappointment after disappointment. He directed "The King of Comedy" (1982), another collaboration with Robert De Niro —this one a biting black comedy about the danger of celebrity worship. Despite eventually receiving reappraisal, the film was met with lukewarm reviews and even worse box office numbers. On New Year's Eve 1983, Entertainment Tonight declared "The King of Comedy" to be the 'flop of the year.' Scorsese's dream project, an adaptation of "The Last Temptation of Christ" by Nikos Kazantzakis had secured funding from Paramount Pictures, but production ran into trouble fast. The religious backlash was fierce and the studio was scared away from the project. Depressed over the film's failure, Scorsese drifted away from the studio system, unsure of his capabilities as a filmmaker. It was in this time of crisis that a script found its way into Scorsese's hands, written by first-time writer Joseph Minion: "After Hours" (1985).
Co-produced by Amy Robinson, who starred as the female lead in "Mean Streets," and Griffin Dunne, "After Hours" would turn out to be the saving grace that Scorsese needed. The film follows a New York yuppie (Griffin Dunne) who ends up in Soho and ventures on a madcap escapade to try and return home. If Dunne's dual role as producer and actor wasn't proof enough After Hours was a very small, very independent film. It was shot in just 19 days, most of them night shoots. For Scorsese, it was a return to his roots— a return to the run-and-gun filming style of "Mean Streets" and "Taxi Driver." It was also daunting. Scorsese had been in his early 30s when he shot those films; he was older now and worried that he wouldn't be able to handle the faster, intensive style of filmmaking. But in the end, it was the system shock that he needed. In a 2003 featurette on the making of "After Hours," Robinson said that after production had wrapped, Scorsese "turned to Griffin and [Robinson herself] and said, 'Thank you for giving me back my love of making movies.'" While "After Hours" was by no means a hit, it reinvigorated both Scorsese and his career prospects, even scoring him the award for Best Director at the Cannes Film Festival.
The '80s, while a trying time for Scorsese, helped shape his filmmaking style and interests. By the end of the decade, he'd finally managed to make "Last Temptation of Christ" (1988). Though, it too flopped at the box office. He'd found a new long-term collaborator in German cinematographer Michael Ballhaus and, more importantly, found the passion and spirit to persevere.
That spirit that Scorsese rediscovered has stayed with him ever since, even as he's moved on to bigger and bigger projects. Despite having hundreds of millions of dollars at his disposal, Scorsese refuses to compromise, or to simplify his movies into more commercial fare, even if it means less lucrative box office returns. No matter how big his budget gets, his philosophy as a director — an uncompromising, art-first approach — is firmly rooted in the same spirit he found in "After Hours:" the spirit of independent filmmaking.
---