5 Off the Beaten Path Thanksgiving Movies
Unconventional Families & Autumn Coziness
5. "Shoplifters" (2018), dir. Hirokazu Koreeda
This film starts off the list by bending the rules slightly. "Shoplifters" isn't necessarily a fall film, since its runtime extends throughout the four seasons. However, it is undoubtedly cozy due to the warmth emanating from the family portrayed in the film. "Shoplifters" follows an impoverished family in Tokyo scraping by with petty theft and unwavering compassion. When the parental figures, Nobuyo and Osamu, rescue a young girl from an abusive home and take her in, each family member's commitment is simultaneously tested and reinforced. Many of the most heartfelt scenes take place when they are crammed together in their home, sharing jokes, bits of folklorish superstition, playful jibes and declarations of love. Each member of the family is woven together like a patchwork quilt; they may have all come from different backgrounds, but they are at their most comfortable, vulnerable and welcomed when in the presence of each other. It's a film that values communion and gratitude for one's family — whether that family be by blood or chance.
Where to watch: Available by subscription on Max (or on Hulu and Amazon Prime with a Max add-on); available for rent on Apple TV, Google Play, YouTube, Vudu and Redbox.
4. "Petite Maman" (2021), dir. Céline Sciamma
"Petite Maman" is a film for daughters and mothers. In many of Sciamma's films (including "Portrait of a Lady on Fire" and "Waterlilies"), she is a master at presenting the unique position of being female, with "Petite Maman" honing in specifically on girlhood and childhood friendship. In the film, eight-year-old Nelly's parents are packing up her recently deceased grandmother's house. When Nelly's mother suddenly leaves, Nelly only has her father, that is until she meets Marion, a delightfully uncanny fellow eight-year-old living nearby. In befriending Marion, Nelly gains perspective on her family, specifically her mother and grandmother. Bounds of reality fade, with Sciamma using non-linear conventions of time to reshape the relationships between the film's mothers and daughters. Consistently cozy and heartwarming, "Petite Maman" feels like a hand-knitted sweater, the warmth from a fireplace or the embrace of a loved one. The film leaves audiences with an appreciation for all they may not know about their family members, and the wonder of how beautiful it is to learn about these unknowns. As the credits roll, viewers may smile as their eyes well with tears, feeling flushed with both whimsical joy and melancholic nostalgia.
Where to Watch: Available by subscription on Hulu; available for rent on Apple TV, Google Play, YouTube, Vudu and Redbox
3. "Daytrippers" (1997), dir. Greg Mottola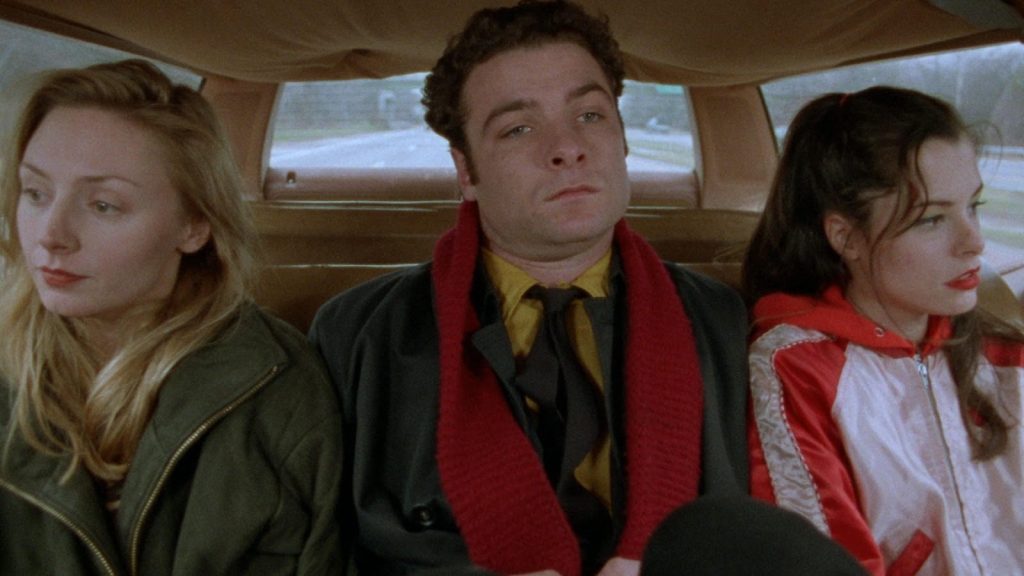 In complete contrast to the tenderness of "Petite Maman," "Daytrippers" is abrasive and overwhelming… in a good way. It's a film for those who don't necessarily look forward to Thanksgiving, or the holidays in general. Although the film takes place the day after the holiday, it has no lack of familial chaos. Crammed in a variety of claustrophobic settings, the Malone family and their significant others bounce from awkward anecdote to awkward anecdote, rumor to rumor, argument to argument— all while what starts as a suspicion escalates into a disaster. Each actor fits perfectly into their familial trope: Hope Davis as Eliza, the mature older sister facing a crisis; Parker Posey as Jo, the mouthy, rebellious younger sister; Liev Shchrieber as Jo's awkwardly intelligent boyfriend, Carl; Anne Meara and Pat McNamara as Mr. and Mrs. Malone, hectically trying to fix the situation at hand while making it more complex; and Stanley Tucci as Louis, Eliza's once doting husband now suspected to be cheating on her. As frenetic as it may be, "Daytrippers" still manages to conclude with a touching note of familial communion: Eliza and Jo walking down the Manhattan streets, huddled around one another, thankful for each other, despite the whirlwind that was their day and is their family.  
Where to Watch: Available by subscription on Max (or on Amazon Prime with a Max add-on).
2. "Pieces of April" (2003), dir. Peter Hedges
Similar to "Daytrippers," "Pieces of April," is a film whose main characters bring chaos and dysfunction. The titular April Burns, a 20-something living with her boyfriend in a cramped apartment, invites her family to a Thanksgiving dinner hosted and cooked completely by her. The only problem: she's a highly inexperienced cook, at best. April struggles to concoct a complete Thanksgiving, and while her neighbors get wrapped up in her predicament, attempting to help, they only complicate the task at hand. While incessantly haphazard, the film, at its heart, is deeply earnest. April invited her stress-inducing family in the hopes of spending a possibly final holiday together while proving herself and her maturity to her mother, who has been diagnosed with terminal cancer. In all its frenzy, "Pieces of April" looks at what really ties a family together, despite the factors that may be keeping them apart.
Where to Watch: Free on Tubi; available by subscription on Hulu or Amazon Prime through a Max add-on; available for rent on Apple TV, Google Play, Vudu and Redbox.
1. "Fantastic Mr. Fox" (2009) dir. Wes Anderson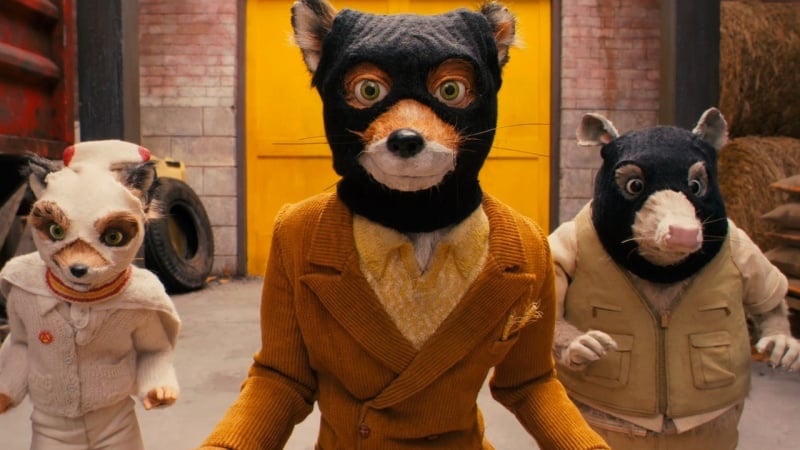 "Fantastic Mr. Fox" is not simply an elite fall movie — beautifully painted with auburns and golds — but a perfect Thanksgiving film, too. Mr. Fox is a cunning, once-reformed thief setting out on his final, most ambitious heist — the consequences of which uproot (quite literally) his entire family and community. Through all of its gorgeously crafted destruction, "Fantastic Mr. Fox" is essentially a film about communion — of one's family, one's community, one's loved ones; whoever they may be and whatever has occurred between them. While other films on this list have delved into the inherent chaos of a family, showing that love is what's left at the end of dysfunction, "Fantastic Mr. Fox" shows that love pushes one through dysfunction. It's a film about being thankful for those around you, regardless of circumstances. The film's quirky characters, stunning craftsmanship and impeccable soundtrack crack it up to be an essential feel-good film. Some of the film's most touching moments are found in the presence of a group meal (thanks to Mr. Fox's immaculate speeches), reigning it as one of the best Thanksgiving movies to watch. 
Where to watch: Available by subscription on Max (or on Hulu and Amazon Prime with a Max add-on); available for rent on Apple TV, Google Play, YouTube and Vudu.
---