ITVS: Has This Key Funding Partner Lost its Way?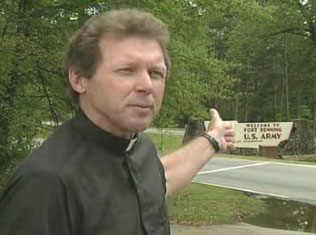 In 2007, filmmaker Joanna Rudnick learned that her application for funding from the Independent Television Service (ITVS) had been accepted. Rudnick, a first-time director, had applied for ITVS funding to finance the completion of her documentary In the Family, a look at women who are aware they carry a genetic predisposition to breast or ovarian cancer.
Getting the nod was a heady experience, not just because Rudnick would have the money to finish her film. ITVS serves as a pipeline for public television, which means that, after funding a film, ITVS works with the filmmaker to receive broadcast through a national PBS series such as P.O.V. or Independent Lens. Landing on one of these PBS series brings with it a certain prestige and helps an artist reach a wider audience.
The experience also brings filmmakers into a community of sorts. After she received the initial yes from ITVS, Rudnick and dozens of other filmmakers were flown to San Francisco, on the organization's dime, for a weeklong training session. She attended mandatory informational sessions about the ITVS process—like a boot camp for being a more organized, efficient filmmaker. She also met with peers whose films are part of the same funding cycle. "I loved getting to know the other filmmakers," Rudnick says. "We watched each other's short films, and had the chance to get to know people and their projects."
In San Francisco, Rudnick negotiated the funding and rights package for her film. Nearly two years later, Rudnick remains satisfied with her experience and agrees with the widely held assessment that, for an independent filmmaker, funding from "ITVS is the holy grail."
That's one way to look at ITVS, and the traditional way. But there is another, less flattering view about the organization that appears to be simmering in the independent film world. Though ITVS aims to bring programs to public television, still one in three projects greenlit by ITVS fail to find broadcast with one of the national series.
So why do one in three ITVS-funded films come up short? Projects stall for all kinds of reasons of course, and most filmmakers have at least one half-completed work sitting on a shelf. But in more than a dozen interviews with filmmakers who have worked with ITVS and with people familiar with the organization and its funding habits, criticism emerges that the organization can at times be a difficult partner, placing unnecessary demands on filmmakers, playing hardball during funding negotiations, shrouding the collaborative process in secrecy, and at times stifling the independent, creative spirit of the very filmmakers it is designed to support.
"I think that ITVS is the home for independent filmmakers—that's where they want to be, and they should be that," says one filmmaker who received funding from the organization. "But I definitely have filmmaker friends who don't want to deal with them, and they'd rather go with HBO. You just get a check from HBO—you don't have to do any reporting. ITVS is gaining something of a difficult reputation."
A Proud Moment
The allegation that ITVS is somehow becoming "anti-indie" is surprising, sad, and ironic, given that the ITVS's creation has long been considered a proud moment in independent-filmmaking history. In the early 1980s, grassroots organizations such as the Association of Independent Video and Filmmakers (AIVF) and independent media activists banded together for a decade-long battle with Congress to secure federal funding for independent work on public television. In 1991, the new agency opened its doors, distributing approximately $6 million in federal funds to independent producers that year. Since then, ITVS has funded hundreds of projects, some of them groundbreaking (such as Tongues Untied, an early 1990s documentary on black gay men) and many of them award-winning. By continuing to back first-time directors such as Rudnick, as well as more experienced pros, the organization remains a rarity in the funding world.
Housed in a building on Brannan Street in San Francisco, in the neighborhood South of Market, ITVS today has an annual budget that exceeds $12 million. Ninety percent of its annual budget is earmarked for production. The money, which comes from the Corporation of Public Broadcasting's annual budget of $400 million, funds over a hundred films each year, with most of them receiving grants in the six-figure range. Because of the organization's reputation and reach, filmmakers often persevere through years of rejection and multiple rounds of feedback and criticism in hopes of ultimately attaining ITVS funding.
Since 2001, Sally Jo Fifer has served as president and CEO of ITVS. Prior to joining the organization, she ran the Bay Area Video Coalition, a grassroots group that she helped grow to 60 people, in part by striking a series of partnerships with burgeoning Silicon Valley tech companies. Fifer succeeded John Yee, a community organizer who ran ITVS for seven years.
"We are a really unusual funder," Fifer explains. "We are not a foundation. Our job is to work with a program from funding through getting the program ready for broadcast. We are a pretty unique entity. That's what I think is confusing: we're not giving grants; we're giving these fairly major licensing dollars."
ITVS funding typically comes in at a fairly late stage in the life of a project, after much of the initial creative work—identifying the story, shaping the narrative, shooting footage—has already been accomplished. Because of this, it typically takes a film to the point of completion—covering, on average, about 18 months of cost. Throughout that period of time, filmmakers work closely with the ITVS staff and meet milestones (by, say, presenting a rough cut by a certain deadline) in order to receive additional payments. "They teach you how to be a really good producer because their deliverable process and their budgeting process require you to be really organized, and it really helps you stick to a budget and stick to a schedule," says Rudnick.
"Sign the Fucking Contract"
If the professionalism and dedication of the ITVS production staff is universally praised, the reputation of ITVS's legal team is another story. Much of the ill will that exists between the organization and filmmakers begins during the actual contract negotiations. Many of the sources who agreed to speak with The Independent demanded anonymity; they said they feared they would be sued by ITVS for speaking publicly, or that they were loath to offend a potential source of future funding. Much of their criticism concerned the way deals are put together. ITVS, they say, often plays hardball during funding negotiations, pushing inexperienced filmmakers to sign a lengthy and complex contract without the benefit of time to review it or to run it by a lawyer.
One person who was willing to go on the record was Gail Silva, an independent film consultant who serves on the National Coalition of Independent Public Television Producers, which selected members of the ITVS's board of directors through this year. "The lawyers they have are not the nicest people around—they do not have a good bedside matter," says Silva. "They're like bulldogs. They don't go into it with a partnership kind of tactic, they just go in with a 'sign the fucking contract' tactic."
The standard contract itself, which typically weighs in at more than a dozen pages, was another source of contention. "Their contract should be the easiest for filmmakers because they were set up by the blood, sweat and tears of filmmakers. And their contract is the hardest by far," agrees Debbie Zimmerman, executive director of Women Make Movies. "In fact, they've created a whole new category of lawyers—ITVS lawyers. It's costing filmmakers thousands and thousands of dollars. That is not what we had it mind when we set [ITVS] up."
The terms of the contract have been kept secret until now (see "10 Terms from the ITVS Contract Revealed"), and they are, according to many filmmakers, unduly expansive. The standard contract cedes to ITVS all broadcasting rights for a period of between three and five years. In the meantime, anything that could place a public television broadcast in jeopardy—including a community screening or appearance at a film festival—may be problematic or prohibited under the terms of the agreement.
In the rush to complete a funding arrangement, many filmmakers give up rights without quite realizing it; some observers blame ITVS for taking advantage of artists, others say the artists themselves should be more savvy. "The contract that people get is a maximal contract," explains Larry Daressa, a founding board member of ITVS and co-director of California Newsreel. "Filmmakers are desperate and since [ITVS is] the only game in town, filmmakers think they need to accept it. But if a filmmaker wants to dispute the contract, they can. ITVS would rather have all the rights so they can give them to PBS but, at the same time, they don't want to alienate independent producers."
ITVS contracts typically also include a far-reaching confidentiality agreement that some filmmakers describe as a "gag order." The language of the contract basically states that filmmakers cannot discuss any aspect of their relationship with ITVS, including the terms of their contract or any disagreement over the editorial content of the film or the broadcasting strategy that may occur later in the game.
Daressa says such secrecy is "unacceptable" and an affront to the original vision of ITVS. "There are always a lot of rumors going around and, in some respects, ITVS thrives on lack of clarity," he says. "Things could be made clear if ITVS wanted them to, and people should be able to say any nasty thing about ITVS they want—even if it's not true."
Fifer argues that her staff works hard to create a fair relationship between independent filmmakers and public television. She says hurt feelings are somewhat inevitable given that, after a filmmaker and ITVS strike a deal, they must then work together to negotiate a broadcast arrangement with a PBS station or program. "There have always been issues between the independent and public broadcasting contract," Fifer says. "ITVS is sort of in the middle making sure that all i's are dotted and t's are crossed, but television contracting is complex, and it can be really aggravating if you're an artist trying to get your film done."
Fifer concedes that the terms of the contract are complex, but she says they are not intended to intimidate. "There's the spirit of what the agreement represents, and then you put it into legalese and that's when your eyes roll back in your head," Fifer says. "It can be scary for producers and non-legal people—it brings it to a certain stress level—but it's not about ITVS wanting to undermine the intent of a producer having control of their film."
The Pursuit of "Fair and Balanced"
Though the ITVS contract itself incurs the wrath of many filmmakers, dig deeper and you get the sense that these allegations are really a proxy for a fundamental battle over creative control. Since the ITVS was founded, filmmakers have intermittently complained that it pushed them to tone down the political content of their films.
In her 2002 book Hand-held Visions: The Impossible Possibilities of Community Media, Academy Award-nominated filmmaker DeeDee Halleck writes: "ITVS programs must be offered to public television and the PBS administration, and the local stations are loath to support this rogue entity. So ITVS bends over backwards to please the stations (and Congress), and very little authentic alternative programming gets produced through this organization."
A few filmmakers with whom The Independent spoke said they felt ITVS tried to exert undue editorial control over their films. Some stated that they were encouraged to flesh out an alternate viewpoint that mitigated their story line, even if it felt forced. "Are we journalists or storytellers?" one filmmaker asked.
Other filmmakers said they were told by ITVS staff members that films needed to be "fair and balanced," a phrase that particularly irked them, considering it doubles as the slogan of the right-wing Fox News.
"Man with the Movie Camera, Pare Lorentz films are not fair and balanced," says Bart Weiss, a filmmaker and board member of the National Coalition. "That's not in the history of documentary. When you're making a film as an advocacy piece that shouldn't apply. To say that they have to be 'fair and balanced' is putting a journalistic standard, not a documentary standard onto a film."
Several filmmakers with polemical films criticize ITVS, saying their own films were not censored explicitly, but intentionally buried (or very nearly so) so that they would not make waves. In each of these cases, the films were what one filmmaker called "too hot to handle." Several filmmakers echoed the belief that the ultimate cause was political pressure ITVS felt from government agencies like CPB via PBS. In some cases, the rights to these films eventually reverted back to the filmmaker only after a protracted and costly legal battle with ITVS.
Of course, it's no secret that PBS, which has periodically come under attack for being too leftist, officially aims to be "fair and balanced." PBS President Pat Mitchell once remarked to the National Press Club that, for PBS, "fair and balanced isn't just a slogan or a goal, but a way of life." Similarly, the Corporation for Public Broadcasting states that it has a legal mandate to ensure "strict adherence to objectivity and balance in all programs or series of programs of a controversial nature." In 2007, CPB released a report called "Open to the Public" designed to examine and prove the "balance and diversity required by law" in public television broadcasting. In the report, CPB responds to public complaints on everything from "indecency" to a "liberal bias." Ultimately, the CPB must answer not only to the public, but also to the U.S. federal government as it is the "steward of the federal government's investment in public broadcasting."
"How much of the control is PBS?" asks Silva. "Because they're gutless wonders, as we know." In her understanding, she says, ITVS often recommends changes during post-production, but there's no obligation by the filmmaker to make such changes. And yet, several times she says she has seen finished films that take a tone and perspective much softer than the producer had originally intended. "You get into a kind of a pickle with this stuff where it's difficult to ascertain if it was self-censorship by the filmmaker or the result of suggestions," Silva says.
Officially, ITVS states that their policy is not to make only balanced films, but rather to distinguish between a journalistic piece, which adequately presents both sides, and a point-of-view piece, for which that is unnecessary.
"Personally if something is factually correct and presents a point of view, I don't think we should have any fear about what corporations and government are doing," says Fifer. "We have plenty of programs that have annoyed corporations and government."
Claire Aquilar, vice president of programming at ITVS, says that films about gay rights, abortion, or the Israeli-Palestinian conflict always engender strong feelings, but she doesn't "feel that political pressure from CPB or PBS in terms of content or what type of subject matter to include or exclude." She notes that Federal Communications Commission fines over alleged indecency have a much greater chilling effect on public television than any subtle pressure brought to bear by the Corporation for Public Broadcasting.
Still, she describes funding controversial or provocative fare as ITVS's "mandate."
The Chain of Silencing
Despite the assurances of Fifer, Aquilar, and others, filmmakers who are unhappy with ITVS talk ominously of a chain of silencing: Their films, which set out to give voice to a silenced minority, are silenced. Then, the filmmakers themselves feel silenced by the ITVS confidentiality agreement, which makes them fearful about speaking publicly about the process and ways it could be improved. Yet ultimately filmmakers do talk quietly to each other—for every filmmaker who had a negative experience with ITVS, they could recommend at least two others who might be willing to share confidentially their similar experience.
"There are a lot of rumbles underneath the surface, but who's going to say anything publicly?" asks Silva. "The cases I know about usually had to do with point-of-view pieces or programs where there is somewhat of an indictment in the content of the program against some large corporation… but who's going to denounce [ITVS] publicly? Who knows where the funding for the next project may come?"
Many filmmakers come to ITVS's defense. "There's almost nobody you can work for where you're going to have more creative control—that's really strong in their contracts," says Gordon Quinn, a producer who has worked with ITVS on a number of projects since 1992 and took part in two ITVS negotiations in the last funding cycle (among them, Rudnick's film).
"There's no controversy," agrees Larry Daressa. "ITVS may not feel any pressure from the system to not fund these pieces, this is probably true. But when you have a co-curated series—P.O.V., Independent Lens—that means both [ITVS and the series] have to approve the program. What can ITVS do other than send it out on the satellite? Anyone who thinks ITVS can influence the system is wrong."
Daressa states filmmakers have the choice to make a piece that would be acceptable for public television, or to make the piece that they want, knowing that it might get buried on the satellites, or local PBS stations. "It's not really ITVS, it's the filmmaker who has to decide how important public television is," says Daressa. "[ITVS doesn't] have the ability to get it on prime time public television. They should allow for films that the system doesn't take. If we didn't take risks, if we didn't challenge this system, if we have 100 percent carriage then we are not doing our job."
And there are filmmakers who continue to create controversial pieces with ITVS and CPB funding despite the fact that sometimes their pieces cannot be aired. "I know it's hard to get the kind of programs that I produce on public television," says filmmaker Robert Richter, who has a long history of creating hard-hitting documentaries that investigate government and corporate corruption. One of his films Father Roy: Inside the School of Assassins (1997), a look at a secret torture training facility on U.S. territory, was funded by ITVS. "[The film] did get on PBS stations but not as part of a series, so it was hit or miss," Richter recalls. "Some stations didn't run it, and some did, but not at the same time." (Ironically, more than a decade after the film was made, the PBS series Global Voices re-ran the film in September 2008.)
Richter, who says he had a positive experience working with ITVS, understands that many of his films are too polemical for public television. Another of his films, The Money Lenders (1991) received half of its funding from CPB, but ultimately was rejected for a PBS viewing because it had "a perception of bias in favor of the poor." Richter has found his films can find success regardless; in fact, The Money Lenders sold quite well by being marketed as "too hot for PBS." He has won numerous awards for his films and three times received an Academy Award nomination in the short documentary category. He has also found success in the educational market, with video sales to schools, libraries, and other institutions.
Veterans of the field suggest that the demise of a cohesive independent film community has caused some of the discord. "With the AIVF's demise, there's a bit of a vacuum," says Quinn. "If I'm in a one-on-one negotiation with ITVS, I'm not in the same position as if I'm coming in as an organization that represents the field."
The National Coalition, which had been recognized by Congress in 1989 as the voice of the independent community to watchdog ITVS, seemed positioned to lobby ITVS on behalf of filmmakers. However on December 1, 2008, the ITVS board of directors voted to eliminate the National Coalition as a nominating body, making ITVS a self-governing institution. In response, members of the National Coalition expressed grave concern on behalf of their charge — the independent film community. Silva says that Congress granted the National Coalition the unique ability to nominate ITVS board members to prevent ITVS from becoming captive to commercial opportunities, the quixotic agendas of powerful foundations, and its own institutional self-interest. Daressa added, "With this action ITVS has willfully deprived independent producers of their last level of accountability over its conduct, in defiance of Congress, in the face of 20 years of precedent and without any discussion with the field." Independent filmmakers and their supporters have begun to mobilize to question the legality of the ITVS bylaw change and to ensure independent voices remain a part of the governance of ITVS.
In the meantime, The Independent encourages filmmakers to post comments below this story to foster discussions between ITVS and independent producers (who can choose to be anonymous) and we have posted some core guidelines to help novice filmmakers in their negotiations with ITVS or other funders.
As for Rudnick, she remains thrilled by her experience with ITVS and her film. In the Family aired on PBS this October as part of the P.O.V. series, has screened at notable festivals such as Silverdocs, and has already been used as an educational piece by hospitals and organizations. "There was nothing that I would have done differently that was a result of working with ITVS. " says Rudnick.
"I did feel I had editorial control," she adds. "I come out of a journalistic background," she says. "I was trying to raise questions—not make decisions for the audience."
Related Links:
Learn more about ITVS, PBS and CPB.
More about Robert Richter's films can be found on his website. A trailer for his ITVS funded film Father Roy: Inside the School of Assassins is currently available on the PBS website.
In the Family can be watched online for free during December 2008 at the PBS website. For more about the film, visit Kartemquin Films.
More on Gail Silva can be found at her website.
Read more about Debbie Zimmerman at the Women Make Movies website.
To contact members of the National Coalition, use The Independent's private contact forms for Bart Weiss and Gail Silva.
---
---
Regions: California