Advance Look at New Directors/New Films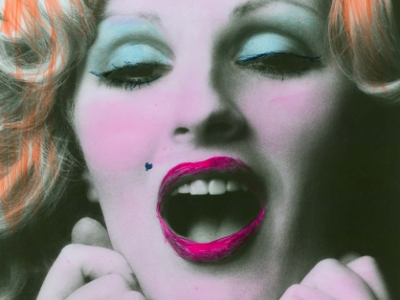 For the past 38 years in Manhattan, The Film Society of Lincoln Center and The Museum of Modern Art have collaborated on an annual presentation of New Directors/New Films. This year's 27 features and 11 shorts, representing 20 countries, will screen at both locales between March 24th and April 4th. Many events host directors for in-person discussions.
Kurt Brokaw has covered New Directors/New Films as well as the New York Film Festival and Tribeca Film Festival as culture editor of The Madison Avenue Journal, a digital media journal that he helped found five years ago. This year he has screened the entire lineup of New Directors/New Films and is reviewing his top picks for The Independent.
In addition to teaching literature and business courses for the New School University for more than 25 years, Brokaw curates and hosts the "Killer Movies: Lost Films Noir" series at the 92nd Street Y; he debuts a course on early lesbian fiction there in April.
Best of the Fest – Features
Bill Cunningham New York
(Richard Press. 2010. USA. 84 min.)
Anticipation for Richard Press's pioneering doc of Bill Cunningham's legendary life has run high; the mindset has been oh God, this is one treasure that's gotta be done right. Press delivers: Bill Cunningham New York is a rich, comprehensive, deeply satisfying portrait of one of the sweetest reasons New Yorkers wouldn't live or work anywhere else… Read entire review here.
Samson and Delilah
(Warwick Thornton. 2009. Australia. 101 min.)
Stories as morose as Samson and Delilah aren't supposed to work. But director Thornton is firmly in charge of his extraordinarily gifted amateurs, his tight music score…and his belief—however fragile and tentative—in the redemptive power of love… Read entire review here.
The Man Next Door (El hombre de al lado)
(Mariano Cohn & Gastón Duprat. 2009. Argentina. 103 min.)
Nobody loves movies about the neighbor-from-hell more than a New Yorker, because we live with so many of them. This one's a keeper… Read entire review here.
Beautiful Darling: The Life and Times of Candy Darling, Andy Warhol Superstar
(James Rasin. 2010. USA. 86 min.)
Beautiful Darling isn't as loud as its downtown counterpart docs Squeezebox and Blank City, but with its poignant refrains of "gonna watch the bluebirds fly over my shoulder, gonna watch them pass me by, maybe when I'm older," it has a bigger heart…Read entire review here.
The Father Of My Children (Le père de mes enfants)
(Mia Hansen-Love. 2009. France/Germany. 110 min.)
The Father of My Children is a darker, deeper cautionary note on how movies get made and don't get made in the 21st century… The ensemble cast superbly defines a production office with a 24/7 commitment to keeping Moon Films afloat and viable even when everyone realizes the workflow is not sustainable without major infusions of cash…Read entire review here.
The Red Chapel
(Mads Brügger. 2009. Denmark. 87 min.)
Mads Brügger knows what he's doing from the very beginning. He realizes that anything he's allowed to film in Pyongyang must conform to a rigid ideology. Partly that seems to be his plan—to let the state dumb down the comedy routine into familiar Communist platitudes—so he can later safely add his own narration to confirm what we're watching…Read entire review here.
The Evening Dress (La Robe du soir)
(Myriam Aziza. 2009. France. 98 min.)
You can count on one hand the recent films that get adolescent sexual awakening right… To this distinguished short list add Myriam Aziza's intimate drama of the 12-year-old Juliette, who feels herself irresistibly drawn to her French teacher Madame Solenska…Read entire review here.
Best of the Fest – Shorts
Logorama
(H5: François Alaux, Hervé de Crécy, and Ludovic Houplain. 2009. France. 17 min.)
The cutting and unexpected edge of Logorama is its rudeness. Who'd expect Bib the Michelin Man and his stacked-up-tires-partner to out-motormouth the foul-talking John Travolta and Samuel L. Jackson of Pulp Fiction? Read entire review here.
Quadrangle
(Amy Grappell. 2010. USA. 20 min.)
Amy Grappell, a Brooklyn native and NYU film grad who lives and works in Austin, shapes a clear and unsentimental history of how her parents met another couple in the 70s and began a four-way love affair, eventually swapping partners, remarrying and living together in one communal house… Read entire review here.
Looking At Animals
(Marc Turtletaub. 2009. USA. 25 min.)
[Will] Patton plays an animal photographer, and a stunning opening sequence shows him getting up-close-and-almost-personal with a snarling black panther that doesn't look happy at being stalked… he helps create a Twilight Zone character rooted in the present. Read entire review here.
A Final Thought on ND/NF
This writer has viewed most of nearly four decades of New Directors/New Films, most of over four decades of the New York Film Festival, and scores of features and shorts in the first eight Tribeca Film Festivals. Nearly everything chosen for inclusion follows the first rule of advertising, and that is to get attention in the opening moments. Young indie filmmakers ignore this dictum at their peril, and the reason is simple: with thousands and thousands of films and shorts being submitted for consideration at festivals worldwide, fewer and fewer curators watch submissions that don't gain their attention, interest, and desire as quickly as possible, usually in the first several minutes. They have neither the time nor patience…just as home viewers don't have the time or patience to engage commercials that don't engage them in the first seconds.
As a short, Looking At Animals could have opened with a pan over the framed animal photos in Patton's living room. Instead, Patton and a black panther stand practically eye to eye, and we come this close to witnessing an attack. If the film had opened more dully or slowly, it might well never have been viewed in its entirety—it wouldn't grab your attention, or a curator's attention, nearly as fast. There's no way you can watch the opening seconds of Looking At Animals and not continue watching. It's captured you, just like the 2,500 advertising logos in Logorama have captured you and will never, ever let go.
The only kind of film that should be as slow as watching paint dry (unless you're the new Antonioni and recognized as such), is a film that's made to demonstrate just how enchanting and beautiful watching this process can be, sponsored by the one and only Benjamin Moore Paint.
More Info
New Directors/New Films
---
---
Regions: New York