Defending Tribeca in an Era of Megabrands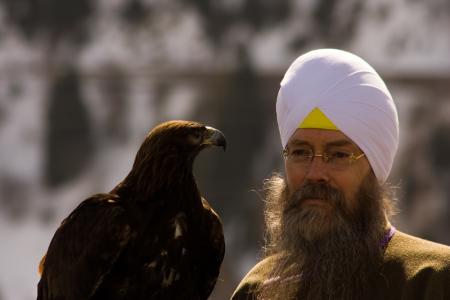 Those French scamps who walked off with this year's Best Short Oscar (LogoRama) didn't sneak in a Tribeca Film Festival logo among their 2,500 global power players. But TFF's simple, clean graphic wouldn't have looked out of place next to MGM's lion and Universal's revolving world. TFF still has only a fraction (nine years) of the lion's and Universal's screen time, but it's the brand New Yorkers have come to know and trust for something-for-everyone entertainment. Eleven hundred films from 80 countries… 2.3 million visitors… $600 million in economic revenue.
This is a major accomplishment. TFF has built its citywide franchise by close adherence to its core mission, "spurring the economic and cultural revitalization of the lower Manhattan district." TFF's three founding partners — Robert De Niro, Jane Rosenthal and Craig Hatkoff — initiated a series of a crowd-friendly participatory events that grow in popularity and awareness each year. This both affirms and celebrates Shrek Forever After as an Opening Night 3D selection, and every indie filmmaker and viewer needs a polite little nudge to remember this. TFF's founding sponsor, the deepest of its many deep pockets, has been American Express since the darkest days of 9/11.
The numbers say it all: From April 21st-May 2nd, 94,000 ticket buyers saw 85 features and 47 shorts. All but nine of 146 directors showed up. Daily ticket prices stayed a modest $8 and nightly shows were $16. One of the falcons used in the documentary Feathered Cocaine attended three of the five public showings. At the big outdoor events, 410,000 attended the Tribeca Family Festival Street Fair and Tribeca/ESPN Sports Day. Another 10,000 watched free shows at the Tribeca Drive-In, and 2,000 sat in free conversations. In 2010 TFF's new creative director and former Sundance head Geoff Gilmore helped innovate a dozen Tribeca-branded Video (or Movies) on Demand; among these are a smart Swedish comedy built around an all-male synchronized swim team (The Swimsuit Issue), a brash and highly agreeable British comedy (My Last Five Girlfriends); and the bracing, no-holds-barred documentary of a tap-dancing trainwreck of a family (Those Wild and Wonderful Whites of West Virginia).
In addition, TFF Virtual offered premium passes for $45, permitting viewers to stream eight TFF features, discussion boards, and the opening press conference. Education was also well-served, with Tribeca Enterprises, started in 2003, beginning partnership with Chicago-based Flashpoint Academy of Media Arts and Sciences (soon to be Tribeca Flashpoint Media Arts Academy), with the goal of providing students "with an enhanced education in film and broadcast, game and interactive media development, recording arts and visual effects and animation."
"This year, Tribeca has stayed true to its mission and has expanded to find new ways for filmmakers to reach new audiences," remarked Jane Rosenthal, who has remained Robert De Niro's producer, neighbor, and friend through just about every kind of moviemaking experience. "Whether you're an accomplished or emerging mfilmmaker, a movie junkie or someone who enjoys a good film now and then, there's something for you at Tribeca," said Rosenthal.
This has essentially been the TFF credo from 9/11, and it's earned a huge amount of goodwill from New Yorkers who've watched the Tribeca brand layer project upon project upon project like any visionary entrepreneur, while holding onto educational commitments and neighborhood roots. Over a thousand volunteers representing a wide swath of ages and interests again helped visitors find their way this year. Not an easy balancing act, but Jane, Bob and Craig pulled it off again in 2010, and it seems to feel more natural with each passing spring. In New York City, you become a megabrand when a vast cross-section of people like you, recommend you to friends, and start to think of you as part of their family. TFF is moving into that rare league.
Critic's Choice: Tribeca 2010
The Killer Inside Me
(Michael Winterbottom. 2010. USA. 109 min.)
Winterbottom choreographs the brutality neat and clean; there isn't a gasp or a clutch that isn't in the book. This has prompted a fair number of complaints in early screenings. The issue point here shouldn't be how long both women suffer but rather their credibility conveying an intense passion for their killer, which both [Alba and Hudson] do well. It's the kind of part Shelley Winters practically made a career of in the '50s…
Read entire review here.
The White Meadows
(Mohammad Rasoulof. 2009. Iran. 93 min.)
The White Meadows is a delectable blend of fairy tale and polemic… Rasoulof hammers home his points in these wilderness outposts—conformity and modesty and minding your own business win the day—and any other kind of non-conforming behavior can get you an early date with the boatman…
Read entire review here.
Visionaries
(Chuck Workman. 2010. USA. 90 min.)
What Workman accomplishes in Visionaries is not just an absorbing and abiding portrait of [Jonas Mekas], the essential founder of experimental cinema and his New York "cathedral," the Anthology Film Archives, but a sweeping, delicious journey, easy to follow and packed with insights into the work of scores of innovators…
Read entire review here.
Sex&Drugs&Rock&Roll
(Mat Whitecross. 2009. UK. 115 min.)
Sex&Drugs&Rock&Roll never exploits Dury's limited mobility, but it never forgets it, either; it's there as a kind of constant tension, much as pushing into the punk idiom, trying to find a niche between better known Stiff artists like Elvis Costello and nastier bands like The Damned, was a constant challenge…
Read entire review here.
Cairo Time
(Ruba Nadda. 2009. Canada/Ireland/Egypt. 89 min.)
Patricia Clarkson is a veteran screen performer who's often a second lead or ensemble player; she can be aggressive when she's fighting for screen time. But she's at ease here from the get-go…
Read entire review here.
---
---
Regions: New York