Do Canadian Indies Depend on American Celebrity?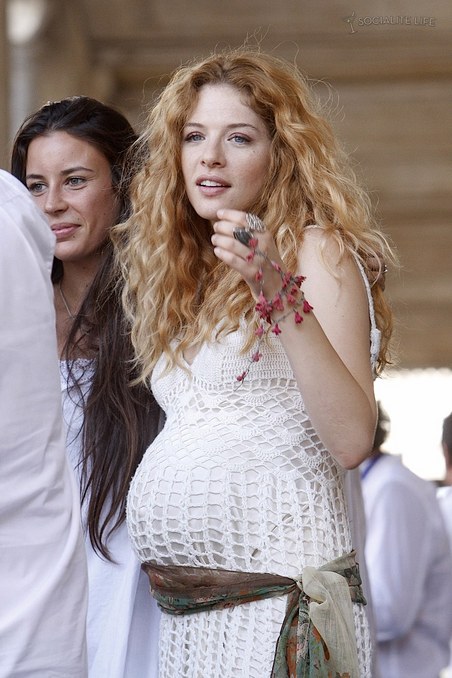 Barney's Version is a Canadian film with a lot of stars, especially American ones like Paul Giamatti and Dustin Hoffman. At a special tribute at this year's Toronto International Film Festival producer Robert Lantos proclaimed that it's not that he is opposed to working with a small budget, it's that the ambitious stories he'd like to tell require budgets that are much grander. And since there is no way to get that budget back, let alone turn a real profit at the box office without "stars," Lantos put a lot of them in his most recent film based on the 1997 novel written by Canadian author Mordecai Richler.
Despite Barney's Version being a Canadian film, the audience he's vying for isn't. As he stated at a Q & A, Barney's Version is a "Canadian movie that's not for Canadians…it's for the world." This seems to be a dominating pattern at TIFF this year, even with films that have more modest budgets or ambitions.
Deborah Chow's High Cost of Living starring Zach Braff and Michael Goldbach's Daydream Nation with Kat Dennings and Josh Lucas are both impressive directorial feature film debuts, and both rely on star power. Similarly, Jonathan Sobol's A Beginner's Guide to Endings stars Harvey Keitel, Scott Caan, and Wendy Crewson. Then again, perhaps the belief of a star in a project is what really enabled these films to even get to the point of being screened at a large festival in the first place. Is this the route that filmmakers are now having to take, even with independent films?
For High Cost of Living, Chow was fortunate enough to have a great casting director who was able to get a script to Zach Braff. "He responded almost immediately," she said, "So essentially it was luck and timing–he loved the script, and was looking to do a dramatic project at the time."
As a first-time feature director, attracting cast is definitely a greater challenge as "there's no track record or reputation for the actors to feel comfortable signing on with," admitted Chow, "however, I was very lucky as all of my cast was very open and willing to work on a first feature, and they were all incredibly supportive."
In Chow's case the financing came before she had attached Braff. "We actually cast Isabelle [Blais] first, and she was attached to the project for almost two years before we got financing."
Yet she said that having someone recognizable like Braff has definitely made a difference when it comes to getting distribution and press coverage. "He's a well known star, and the film can't help but benefit from his participation," she said.
To attract financiers, a film has to have something that will come close to guaranteeing a pull at the box office. In the case of this group of Canadian films, most talent ­of the known variety are Americans who star alongside Canadian actors in smaller roles to meet content quotas.
This is not exclusive to first-time filmmakers either. Casino Jack is not only directed by an American (George Hickenlooper), it also stars Kevin Spacey as convicted lobbyist Jack Abramoff. Canadian Barry Pepper acts in a supporting role. Meanwhile, Steven Silver's South Africa-set The Bang Bang Club stars Ryan Phillippe, Malin Akerman, and Taylor Kitsch. Even the most Canadian film of them all, Score: The Hockey Musical, which opened the festival, relies on stars like Olivia Newton-John and Nelly Furtado, though it is well balanced by lesser known faces.
A film that relies on already-notorious Canadian talent is Jacob Tierney's Good Neighbours, a Montreal-set thriller that stars Scott Speedman, Emily Hampshire, and Jay Baruchel.
In Canada, the star system is underdeveloped due to many circumstances, including geographical gulfs. Importing American actors, or at the very least, attaching Canadian talent with worldwide appeal, means that these films get noticed, seen and bought. And not only within Canada. But does that come with a price tag? Are the films losing their sovereignty? Are independent films losing their independence? Maybe. But then again, what's the alternative?
---
---
Regions: Canada