New York Film Festival 2010 – Critic's Choice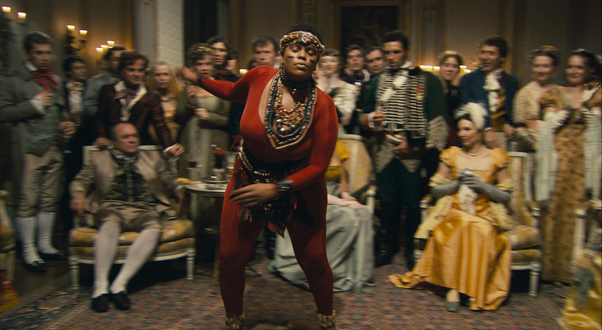 The Independent's senior film critic Kurt Brokaw offers his picks from the 2010 New York Film Festival. Below are excerpts of full reviews. New films will be added to this list throughout the fest, which runs September 24th through October 10th.
The Robber
(Benjamin Heisenberg. 2010. Austria-Germany. 96 min.)
The Robber exemplifies a principle many heist film directors ignore at their peril—that one compelling idea, executed with clarity, impact and dispatch (96 minutes) can outrun and culturally outclass fields of competitors… The Robber pushes filmic conventions aside left and right. It doesn't just refresh the genre, it damn near reinvents it.
For a full review of The Robber click here.
Black Venus
(Abdellatif Kechiche. 2010. France. 159 min.)
The gifted [Yahima] Torres, in her screen debut [as Saartjie], is thoroughly convincing as she desperately tries to hold onto her crumbling dignity. It's a peerless performance that's the equal of a far more experienced actress like Lesley Manville, who's the star of Mike Leigh's melancholy Another Year, a companion film in this 48th New York Film Festival… Both actresses are striking, but Saartjie has the kind of stature and history that define world class art.
For a full review of Black Venus click here.
The Social Network
(David Fincher. 2010. USA. 120 m.)
Here's a bottom-line assessment: The Social Network may be the drama you'll be chatting and debating with all your online friends long into the night…but Catfish is the documentary you'll remember as you create, embellish, and polish your own Facebook profile.
For a full review of The Social Network click here.
For a full review of Catfish click here.
Of Gods and Men
(Xavier Beauvois. 2010. France. 120 min.)
Most of this inspired and inspiring drama is infused with a firm, confident sense of storytelling, crafted by Beauvois and his co-writer Etienne Comar. The acting is uniformly high and the technical credits are impeccable; it won the Grand Prize at Cannes and is France's official selection for next year's Oscars. It has the stature of recent pictures like Katyn and Hunger.
And it has something more: a sense of affirmation and redemption rarely seen in 21st century motion pictures. Read the complete review here.
Certified Copy
(Abbas Kiarostami. 2010. France/Germany.106 min.)
Sometimes a copy of a marriage can be better than the original.
In lesser hands than the 70-year-old Iranian writer/director Abbas Kiarostami (eight of whose films have shown at Cannes) and his veteran producer Marin Karmitz, Certified Copy could evolve like countless romances-in-bloom from Brief Encounter through Before Sunset. But Kiarostami has a neat, original twist and he serves it up in ways guaranteed to prompt our curiosity…
[Juliette] Binoche doesn't hesitate to reveal her vulnerability mixed with longing, propriety, custom. There's a poignant scene, among the finest in her career, in which she dresses for dinner for her newfound friend, and everything looks wrong. Her lipstick's too bright, her earrings droop, her slip and its straps are awkwardly revealed. Staring at herself in a mirror, she shifts her gaze directly into the camera; it's a breathtaking moment of revelation… read the complete review here.
Carlos
(Olivier Assayas. 2010. France/Germany. 319 min.)
Scarface or Che? You have only six hours to decide.
How much of yourself are you willing to give a movie? An hour and a half? Three hours? Would you surrender much of a day (nearly six hours with intermission) to watch Olivier Assayas's Carlos, an epic biopic of the 20-year reign of Ilich Ramirez Sanchez, arguably the 20th century's most infamous international terrorist? If you commit, Assayas's fierce, sprawling and savagely accurate history of the Marxist assassin and bomber will richly reward you.
Read complete review here.
---
---
Regions: Latin & South America, New York