Tribeca 2011: Critic's Choice – Shorts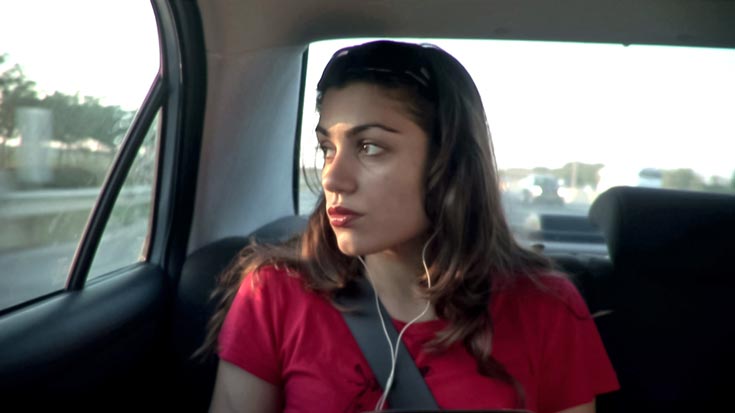 Below are the Critic's Choice short picks. For a fest overview and the features, click here.
Critic's Choice – Tribeca Shorts
Eva-Working Title
(Dor Fadlon. 2010. Israel. 14 min.)
Pentecost
(Peter McDonald. 2010. Ireland. 11 min.)
New York doesn't shortchange shorts. The New York Film Festival and New Directors/New Films each show selected short films with their feature slates, giving considerable attention to curating complementary feature/shorts. The Tribeca fest arranges shorts by theme (narrative, animation, documentary) and general subject (All You Can Eat, Impressions of Memory, Exit Strategies), providing multiple public showings in one- or two-hour length sets. Both approaches have their advantages in exposing early and first-time work by students and working professionals.
One theme, Exit Strategies clusters eight films exploring "sticky situations and surprises." In terms of surprises these days, many film fans agree Incendies has set the bar high as the most surprising (and emotionally satisfying) feature film in the recent New Directors fest, and now showing in Manhattan theaters. But the best shorts often have one bold, surprising idea with an odd or twist ending, not unlike short stories. Shorts need that Big Idea, like the most memorable television commercials, to be remembered and talked about.
The first short standing head-and-shoulders above its companions in the sticky-situations-and-surprises entries is Eva – Working Title, a 14-minute student gem from the Israel Film Center, written and directed by Dor Fadlon. It opens with a young man (Dror Dahan) desperately pursuing a 20-something woman (Evelin Kachulin) through woods, catching and wrestling her to the ground, then brutally raping her despite her thrashing and frantic screams. But then something happens—no spoilers here—that makes us separate filmic reality from filmic illusion. The scene is repeated, though in a slightly different way that we watch with different eyes and feelings. This is followed by a four- to five-minute concluding scene of the young woman that night, talking by phone with her mother. Fadlon has fashioned an utterly original take on sex-and-violence that makes us think about a lot of what we view these days, in a new and original way.
Closely pacing Eva – Working Title in originality and surprise is Pentecost, an Irish tale set in 1977 around a slight and likeable 11-year-old lad, Damian (Scott Graham) whose passion is football.
Damian has been dismissed from his family's parish for accidently causing the priest to trip and fall flat on his face during mass. His dad (Michael McElhatton) removes him from the school team for three months and rips his Liverpool FC team posters off his bedroom wall. But when no boy can be found to replace Damian, the church hierarchy and his family reluctantly grant him a second chance to redeem himself in a high Pentecostal service. Handsome, sculpted performances by writer/director Peter McDonald and impeccable production values weld this amusing premise into a cliffhanger finale. Here comes Damian striding down the aisle of the church, carrying and swinging the thurible of smoking incense. What will he do with it? The last seconds of Pentecost demonstrate that the boy's love of the sport may be a wee tad stronger than his love of the church. You may fall on the floor in laughter.
More critic's choice reviews will be added in the next days. Visit the festival's website here.
---
---
Regions: New York