10 Filmmakers to Watch in 2011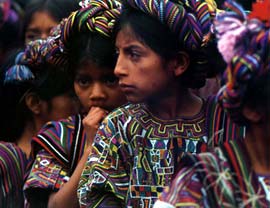 It's time for our annual 10 Filmmakers to Watch list. We've pooled our resources and brainpower to get the scoop on who's who this year.
This list brings together filmmakers of all backgrounds and media, including animation, shorts, Web series, narrative features and documentaries. Some of the names are already familiar to our site, while others may be newcomers. But there is one thing they all have in common, and that is eye-catching talent.
This year, our list draws from Nichols Fellowship recipients, Sundance darlings, Sloan Grant winners, Cinereach Reach Film Fellows, WGBH Filmmakers in Residence and glowing recommendations from the filmmaking community.
We at The Independent, are proud to present our 2011 Filmmakers to Watch:
Nick Paley for the narrative short Open House; Brooklyn, New York
Nick Paley owes his start to a poor immune system and a Vermont tobacco settlement. When he was a kid, Paley would get sick often and, as a result, made his way through most of the movies at his local video store. That early interest in cinema manifested in high school when he and his friends heard about a state tobacco settlement that would supply video cameras and Final Cut Pro in exchange for anti-smoking videos.
"I vaguely remember one of them being shot in a Walmart parking lot," Paley says. "They were truly stupid videos, but we got to keep the cameras, and I ended up using them to make a narrative movie for my application to NYU film school."
Now 25, his credits include the short film Picture Day, produced with the support of the Warner Bros. Film Fund Award, which was a national finalist for the 2008 Student Academy Awards; short film content for FremantleMedia, CBS Interactive and the Upright Citizens Brigade; and Andy and Zach, his most recent short, which premiered at Sundance this January.
In 2010, Paley was awarded the CineReach Reach Film Fellowship, which he is using, in conjunction with a grant from the Brooklyn Arts Council and the Greater New York Arts Development Fund of the NYC Department of Cultural Affairs, to fund his latest project, Open House, a short film about a young man's visit with his grandparents.
Be sure to take a look at our Facebook page, where we've uploaded an interview with Nick Paley's Cinereach mentor, and co-founder of the esteemed Parts and Labor production company, Jay Van Hoy.
Learn more about Nick Paley and Open House at www.nickpaley.com
Aron Gaudet for the narrative feature Blue Potato; Bar Harbor, Maine
Before he made his debut as a filmmaker, Aron Gaudet worked in television news stations for 10 years, occasionally using their equipment for side projects of his own. In fact, it once cost him his job.
"I would 'borrow' the news station's equipment and make short films under the radar with my friends — or sometimes not so under the radar in the case of Vermont, where I got fired for spending my time at work editing my short film — and try to find TV people with aspirations to do more," he says. "Mostly, I would search for a producing partner, quizzing reporters and producers if they had any interest in filmmaking or making a documentary."
Now, with an Emmy nomination, a Special Jury Prize from SXSW, and numerous awards under his belt, Gaudet is far from under the radar. His debut documentary, The Way We Get By, produced with his wife Gita Pullapilly, earned him a nod in the Best Debut Director category from the Cinema Eye Awards in 2009, and was picked up by PBS.
The 37-year-old director is now working on another project with his wife, a narrative feature titled Blue Potato, set in their home state of Maine. The film is set to the backdrop of the fall potato harvest, and revolves around 17-year-old Dominic Roy, who struggles to save money for college and escape his small town. This coming-of-age drama is expected to hit the festival circuit in 2012.
Hear from Gita Pullapilly in our exclusive interview on Facebook. She shares stories about Maine, their acclaimed film The Way We Get By, and the upcoming Blue Potato.
Learn more about Aron Gaudet and Blue Potato at www.thewaywegetbymovie.com
Rashaad Ernesto Green for the narrative feature Gun Hill Road; New York City, New York
Rashaad Ernesto Green started his career as an actor, graduating from the NYU Graduate Acting Program. After three years in the industry, working with directors such as Spike Lee, filmmaking caught his eye, and he returned to NYU for the Graduate Film Program.
In 2008, his short film Premature won the Grand Jury Prize in the HBO Short Film Competition at the American Black Film Festival and is currently airing on HBO. The film showed at over 40 festivals worldwide, and earned him more than 20 awards.
Green's talent has also caught the eye of Filmmaker Magazine, landing him in the elite "25 New Faces of Independent Film" list and indieWIRE's "Top Ten New Voices in Cinema."
His latest film, and the first feature-length film for the 32-year-old director, Gun Hill Road, follows Enrique, who, just released from a three-year sentence in prison, comes home to find his son going through a sexual transformation. The film premiered at Sundance in the US Dramatic Competition and is set to be released theatrically in June.
The Independent speaks with Rashaad's brother Rei about working with Rashaad on so many of his films, and the road to his brother's success. See the interview on our Facebook page.
Learn more about Rashaad Ernesto Green and Gun Hill Road at www.mialmafilms.com
Sean O'Connor and Paul Medico for the Web series Rough Draft; Boston, Massachusetts
During all four years of high school, Sean O'Connor only got one "A" on his report card. "That was in film production," says the 26-year-old filmmaker. "It also happened to be the most challenging and enjoyable class I ever took."
After graduating with a degree in film from Lynn College, O'Connor worked odd jobs in the industry, doing everything from television commercials, short films, independents and big-budget features. In 2006, he was ready to move on from the drudgery of PA work and take a leap with his own film. He reached out other filmmakers through Craigslist, and that's where he met producing partner Paul Medico, 28.
Together, they found success with their 30-minute mockumentary short Flashover, which was featured on opening night at the Woods Hole Film Festival and also earned them the Alan J. Bailey Award for Excellence in Filmmaking at the Action On International Film Festival.
Following Flashover, O'Connor and Medico struggled to raise money for their next film, The Element. Despite being an award winning script, it proved to be a dead end funding-wise, but fortunately led to the idea for their improvised comedic Web series Rough Draft, a series about life as a twentysomething.
They debuted the series in October 2010 and are shopping the pilot to agents, networks, production companies, news outlets, and family and friends, in hopes of getting a network spot come spring. So far, the pilot has piqued the interest of both Comedy Central and iTV studios America.
The Independent's Maddy Kadish talks with Amanda McGrady about working with O'Connor and Medico on their latest project, Rough Draft. Head to our Facebook page to see a photo album of behind-the-scenes shots.
Learn more about Sean O'Connor, Paul Medico, and Rough Draft at www.roughdraft.tv
Jenny Deller for the narrative feature Future Weather; Philadelphia, Pennsylvania
Jenny Deller has been a storyteller since she was just a kid in Illinois, writing fiction and working in theater. When she received a full scholarship to Lewis & Clark College, she designed her own major to incorporate her interest in filmmaking. "I still wanted to write and act, but there was no film program," says the 35-year-old filmmaker. "So I designed my own major called Making Fiction to study literature, theater, and film and the ways they intersect."
After she made her first short film, she was hooked. To round off her talents, she moved to New York to study acting for a short time, before finding her way back behind the camera in 2004, for her first feature, Future Weather. The self-produced film, which Deller wrote and directed, brings together her strengths as an actors' director and combines her interest in filmmaking with her concerns about climate change.
The story takes place in Southern Illinois, and is a coming-of-age drama set to the backdrop of an environmental experiment. The character-driven story has drawn a solid cast such as, Amy Madigan, Lili Taylor, and Perla Haney-Jardine, best known for her role in Kill Bill Vol. 2.
The film in set to be completed in summer 2011, and has been awarded the Tribeca Film Institute Sloan Filmmaker Grant and the Sloan Fast Track Grant.
In our Facebook-exclusive interview, actress Amy Madigan speaks with Beth Brosnan about working with Deller on her film Future Weather.
Learn more about Jenny Deller and Future Weather at www.futureweathermovie.com
Byron Hurt for the documentary feature Soul Food Junkies; Plainfield, New Jersey
Byron Hurt knew he wanted to be a filmmaker after his college professors at Northeastern University exposed him to the work of Marlon Riggs and Orlando Bagwell. "After watching their films, I was transformed by their work, and wanted to have the same kind of impact on others as they had on me," says the 41-year-old filmmaker.
Under the guidance of his teacher, journalist and documentary filmmaker Andrew P. Jones, he learned the ropes of documentary-style filmmaking. With the support of his family, Hurt made his first film as a senior, Moving Memories: The Black Senior Video Yearbook, which highlighted the life of black college seniors on a predominantly white campus.
Since then, Hurt has made three feature-length documentaries addressing how people think about race and gender, including the award-winning Hip-Hop: Beyond Beats and Rhymes, which premiered at Sundance in 2006 and aired national on the PBS series Independent Lens.
His latest film, the feature-length Soul Food Junkies, looks at the complex history of soul food and is due out in fall, 2011.
Visit our Facebook page for a dual interview with Hurt's mother (and celebrated soul food chef), Frances Hurt, and award-winning filmmaker/producer Stanley Nelson. Plus, Ms. Hurt shares one of her favorite recipes with us.
Learn more about Byron Hurt and Soul Food Junkies at www.bhurt.com
Nancy Schwartzman for the documentary feature xoxosms; Brooklyn, New York
Nancy Schwartzman was introduced to filmmaking while an undergraduate student at Columbia University, studying art history and film. Initially a photography student, she picked up a small, cheap video camera while working at the Flaherty Film Seminar, and the rest is history. "I decided to make a film knowing nothing about what it takes," she says. "It was probably the best thing, because I may never have started if I knew how long and complicated the process was."
She made her first documentary, The Line, which premiered at the 2009 International Women's Film & Art Festival, and went on to screen in cities all over the world. The 24-minute film received grants from the Fledgling Fund and the Playboy Foundation and chronicled her personal journey of rape and determining the line of consent. Along with the film, Schwartzman, who is also an activist, launched The Line Campaign, a place for dialogue about boundaries and consent.
Her latest film, xoxosms, follows the lives of a young couple and the intimacy issues and insights that come with living in the digital age. The film is supported by the CineReach Reach Film Fellowship and Kickstarter.
We feature a Facebook-exclusive interview with Reva Goldberg, Schwartzman's friend and communications & fellowships manager at Cinereach.
Learn more about Nancy Schwartzman and xoxosms at www.xoxosmsfilm.org
Kirsten Lepore for the animated short Bottle; Los Angeles, California
Kirsten Lepore was introduced to Flash animation in high school, but was drawn to filmmaking at a very young age. "I became interested in filmmaking around age 11, when my father finally granted me access to the family camcorder," says the 26-year-old filmmaker. "I've been making movies ever since."
She went on to get her BFA from the Maryland Institute College of Art, and is now pursuing her masters at CalArts. In 2009, her stop-motion short, Sweet Dreams, won a Special Jury Award at SXSW. Her latest film, Bottle, has received awards and recognition from festivals across the country, including a Grand Jury Sparky Award for Best Animated Short from Slamdance and the Vimeo Festival Community Choice Award for Best Animation. The unique film follows two friends, a mound of sand and a pile of snow that communicate with each other via message in a bottle.
In addition to her short films, Lepore has done work for high-profile clients such as MTV, Heinz, Nestle and Glamour Magazine. Her next is due out in May, 2012.
Maddy Kadish takes a unique, behind-the-scenes look at Lepore, with help from photos (and related commentary) by Lepore's best friend, Joyce Kim, on our Facebook page.
Destin Daniel Cretton for the narrative feature Short Term 12; San Diego, California
Before he became a filmmaker, Destin Daniel Cretton spent his summers picking pineapples in the field near his home in Maui, Hawaii. Since graduating with a BA in communications from
Point Loma Nazarene University, Cretton has written and directed four award-winning short films.
Two of his shorts, Bartholomew's Song and Deacon's Mondays, have been Student Academy Award Finalists, with Mondays earning him the Best Student Film Award from HBO Films.
His most recent short, Short Term 12, earned him a Jury Prize from Sundance in 2009 and was short-listed for the 2010 Academy Awards. The 22-minute film was a project for his master's degree in film, which he is currently finishing at San Diego State University.
In addition to his short films, Cretton has directed two-feature length documentaries, A Vassal's Journey, which premiered on HBO Family in 2007, and Born Without Arms, which premiered on the Discovery Channel in 2009.
His latest project is a feature-length version of his award-winning Short Term 12. The feature screenplay was one of five to win the 2010 Screenwriting Fellowship from the Academy of Motion Picture Arts and Sciences.
Check our Facebook exclusive, where Maddy Kadish talks with Cretton's friend and producer Asher Goldstein.
Learn more about Destin Daniel Cretton and Short Term 12 at www.shortterm12.com
Pamela Yates for the documentary feature Granito; New York City, New York
At 16, Pamela Yates ran away from the small Pennsylvania town she grew up and landed in New York City, where she worked for five years before pursing a duel major in TV and film production and political science at the University of Massachusetts. Both degrees have been put to good use. "I've been making films about human rights and the quest for justice my whole adult life," Yates says.
Yates co-founded Skylight Pictures with Peter Kinoy and since, has been nominated for four Grand Jury Prizes as Sundance and won the Special Jury Award from the festival in 1984, with her film When the Mountains Tremble.
Her latest film, Granito, premiered at Sundance just two days after the film was completed. The feature-length documentary is a window into the turbulent history of Guatemala, shown through the stories of five main characters whose lives are connected by the genocidal war that engulfed the country in 1982. The film awarded Yates a Guggenheim Fellowship, and is now running the festival circuit.
Bonus: we feature an interview on Facebook with Susan Margolin about her longtime friend, Pamela Yates.
Learn more about Pamela Yates and Granito at www.skylightpictures.com
Think we missed someone? Feel like we did an awesome job? Be sure to comment, and let us know!
---