New York Film Festival 2011 – Critic's Choice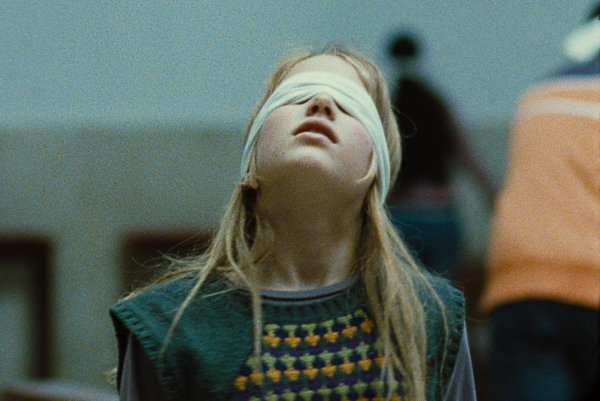 The Independent's senior film critic, Kurt Brokaw, is viewing the entire main slate of the 49th New York Film Festival, showing at Lincoln Center September 30-October 16th. His critic's choices—from among 27 feature films plus numerous 'special event' features, masterworks, "views from the avant garde" and shorts—are excerpted below. Click on the links for full reviews.
Corpo celeste
(Alice Rohrwacher. 2011. Italy/Switzerland/France. 100 min.)
Corpo celeste's delicate balance of religious issues differs from other recent coming-of-age films with girls transitioning into teens and young womanhood. The Holy Girl, Water Lilies, XXY, and She-Monkeys are among the most memorable, and Corpo celeste immediately joins their distinguished company. All were directed by women and all have a firm feminine sensibility that the viewer comes to trust and that is becoming increasingly rare in contemporary cinema.
For a full review of Corpo celeste click here.
The Turin Horse
(Béla Tarr, Ágnes Hranitzky. 2011. Hungary/France/ Germany/ Switzerland/USA. 146 min.)
What Tarr demands more than most directors is your patience, and he earns it here, just as with his 2007 NYFF selection, The Man From London, a moody neo-noir featuring Tilda Swinton and based on a George Simenon novel of a shipyard night watchman who finds a suitcase stuffed with money. Tarr finished that film after the suicide of his producer, the legendary Humbert Balsan, and he's said that The Turin Horse will be his last film—it looks like it must have been punishing to make because the devastating wind that seals the doom of the father and daughter doesn't feel faked. Tarr's pictures have the severe rigor of an early Ingmar Bergman in which God is dead or absent or silent, coupled here with the kind of impossible locations in which Werner Herzog frequently plants his casts. The Turin Horse is told in daily chapters that slowly weaken and break its two characters, and while it's physically exhausting to watch, it's not a minute too long.
For a full review of The Turin Horse click here.
A Separation
(Asghar Farhadi. 2011. Iran. 123 min.)
Amazingly, Farhadi has topped himself—first with a totally fresh look at a collapsing Iranian marriage that involves a teen daughter and a grandfather with Alzheimer's—next with another rich company of superb ensemble players, ranging from the daughter Termeh (Sarina Farhadi, the director's own 12-year-old and a stunning discovery), to the grandfather (Ali-Asghar Shahbazi). Shahbazi is as memorable playing a mostly silent Alzheimer patient as Michael Murphy was in Away From Her. Add to that the story dimension of watching Iran's primitive, arbitrary and frustrating justice system as it tries to separate out the truth tellers from the liars.
For a full review of A Separation click here.
A Dangerous Method
(David Cronenberg. 2011. France/Ireland/UK/Germany/Canada. 99 min.)
A Dangerous Method is this year's The King's Speech. Keira Knightley enacts Sabina Spielrein, a suffering Russian teenager in 1904 who finds a "talking cure" through the eminent psychiatrist Carl Jung (Michael Fassbender), just as Colin Firth acted a suffering King George VI who overcame his stutter through intensive talking exercises with the eminent speech therapist, Lionel "Birdie" Logue (Geoffrey Rush). Both pictures are elegantly severe and impeccably produced, but this is the first film by one of cinema's darkest artists that you needn't enter with a sense of dread, fearing some awful new mix of Cronenberg shock-and-awe.
For a full review of A Dangerous Method click here.
Footnote
(Joseph Cedar. 2011. Israel. 106 min.)
Cedar has prepared us for the issue that will power his movie: Uriel wins The Israel Prize, given to outstanding citizens (like David Ben Gurion) since 1953…but the announcement and citation are mistakenly delivered to his father. Oy. The rest of the film (no spoilers here) is devoted to sorting out what happens. Everyone has a different take on what should be done to rectify the mistake, including the Talmudic Studies faculty and its garrulous head (Micah Lewensohn); they crowd into a tiny conference room to thrash out the error in tumultuous fashion. Some of this is exceedingly funny, and Cedar quotes Henry Kissinger by remarking that only in academia can the most intelligent people get so angry, because the stakes are so small.
For a full review of Footnote click here.
The Artist
(Michel Hazanavicius. 2011. France. 98 min.)
Michel Hazanavicius's delightful The Artist, hands down the most enjoyable new film shown in this entire festival, is positioned in Film Society blurbs as "an honest-to-goodness black and white silent picture, a love letter to the movies' early days." It's all that, but it, too, has trailblazing predecessors: Many film fans remember Mel Brooks's 1976 Silent Movie, itself a tribute film to the silent era. And in the 1952 Commie spy thriller, The Thief, not a word is spoken as Ray Milland is pursued to the uppermost spires and tower of the Empire State Building. The Artist has a fully orchestrated soundtrack and several spoken lines and sound effects, but most dialogue appears in traditional full screen intertitles. It is sublime.
For a full review of The Artist click here.
Editor's Note: this story was originally published on September 30, 2011 with several additions made throughout the month of October.
---