Getting to Know Maryland Film Festival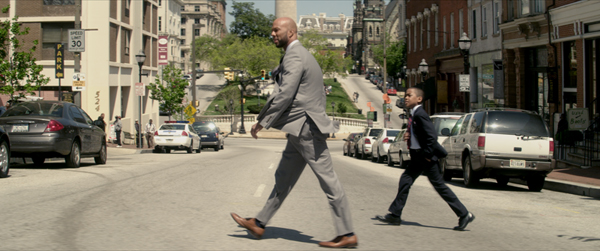 The Maryland Film Festival (MFF) is a regional film festival that takes place annually in Baltimore, Maryland, this year from May 3-6. Entering its 14th year, the festival is known as a filmmaker friendly experience that reflects the character and atmosphere of its host city. The Independent's Steven Abrams caught up with Eric Cotten, a member of the screening committee for the festival, at SXSW where they covered the highlights of this year's MFF.
Steven Abrams: Tell me a little bit about the Maryland Film Festival.
Eric Cotten: It is a regional festival, routinely starting Thursday evening with an extended shorts program and large party afterward. Approximately 50 features, docs, and six short programs run all day Friday, Saturday, and Sunday. The closing event is a large BBQ party in the center of the festival zone.
The festival is attended by approximately 22,000 people, [who watch films] over seven screens in the Station North District in downtown Baltimore. A wide variety of established and new artists like Barry Levinson to Aaron Katz to Joe Swanberg attend.
SA: Many film festivals take on the personality of the city they are held in. How does the Maryland Film Festival reflect Baltimore? Are there any special venues or events?
Cotten: Baltimore is a low-key, less-competitive environment where—like the immigrant craft people in the generations before them—people take pride in a skill, a craft, and putting forward their best effort. Like all blue-collar cities, it's not always about the money for the job but the job done as well as possible with the money available.
So the connection to the festival is simple. Our goal is to present the best films possible reflecting as wide an array of creativity in the film world as possible. We are different from a lot of festivals because we do not present "best of" awards, no cash competitions, nor distribution contracts. It's a relaxing atmosphere for the filmmakers to enjoy being artists.
The festival takes place in a community or area called Station North Arts and Entertainment District. As the name implies, this is a large three storied row-house community highlighted by theaters, museums, eclectic shops, mom & pop restaurants, and the five-screen Charles Theater—the focal point of the festival. The Station North area is close to the world-renowned Maryland Institute College of Art and several blocks from The Peabody Institute. Gentrification has resulted in a number of old warehouses being converted into studio space or loft housing.
As part of the charm of the MFF, filmmakers are treated to box seat Major League Baseball tickets when the Orioles are in town. Additionally many film attendees go on a "night out with John Waters." This event can include the local specialty of duckpin bowling, visiting a number of old relic bars unique to John's world, locally made crab cake dinners with brew; a tour of locations used in The Wire (which was filmed in Baltimore), and the list goes on.
SA: The MFF has local filmmakers and celebrities present films during the festival. Who can we expect to see this year?
Cotten: Many films actually have a direct or indirect connection to Baltimore or the greater Baltimore film community. The first film to sellout in this year's festival is LUV. This film was directed by Sheldon Candis—a Baltimore native—and stars Common; Charles Dutton of Broadway and TV (Roc) fame; Michael K. Williams of The Wire (as Omar Little); Dennis Haysbert; and Dannny Glover. It portrays a positive presentation of minorities attempting to cope in this city. A 180-degree spin from The Wire.
Detropia (Sundance 2012), by the amazing team of Rachel Grady and Heidi Ewing, will screen this year. The film will be presented by Rachel Grady, who is on the advisory board for the MFF and filmed a significant portion of the (2005) multi-award winning documentary Boys of Baraka, filmed in and around East Baltimore.
The Brooklyn Brothers Beat the Best was partially filmed in Baltimore. The producer of the film, Jason Michael Berman, will present and he was raised in Baltimore. He also produced LUV.
Frequent SXSW attendees—Alex Karpovsky, Sophia Takal, Kate Lyn Sheil and Bobcat Goldthwait will be presenting their latest works.
Every year John Waters picks and presents a film. Sometimes they're a little obscure, sometimes a vintage selection but always intriguing. This year's pick, Wanda, is the amazing feature directorial debut by well-known actress Barbara Loden—it was chosen for Venice (1970) and Cannes (1971).
SA: In addition to what you've already mentioned, what are some of the films you are excited to screen for MFF 2012?
Cotten: Supporting Characters—An interesting look at the people behind the scenes who can make or break a movie.
Lovely Molly—This is a major work by the local film master Eduardo Sanchez, creator behind The Blair Witch Project.
Francine—with Oscar winner Melissa Leo. Leo was one of the cast members of the locally filmed series Homicide: Life on the Streets.
In addition there are nine compelling short programs from narratives to WTF to dark comedy. Something for everyone!
SA: The closing night film for MFF 2012 is Dark Horse, by Todd Solondz. What went into choosing this film?
Cotten: Closing night is the combination of all the elements that go into putting on this amazing event. Last year we closed with Harry Belafonte's autobiographical film Sing Your Song. By the time Mr. Belafonte took his bows there wasn't a person in the audience that hadn't been touched by his life struggles and accomplishments.
This year we are going for a different feeling. Todd Solondz is famous for his "sad comedies," Welcome to the Dollhouse, Happiness, Storytelling, and Palindromes. His current film, Dark Horse, is a radically different take on his common theme of dysfunctional suburbia—like all his films, it's not for everyone. But that's what makes it a great closing night selection. It represents the work of a current artist who will be in attendance, it's a major departure for him artistically, and it's an entertaining and thought-provoking film.
---
---
Regions: Maryland