Can I Shoot My Low Budget Indie Film in New York City?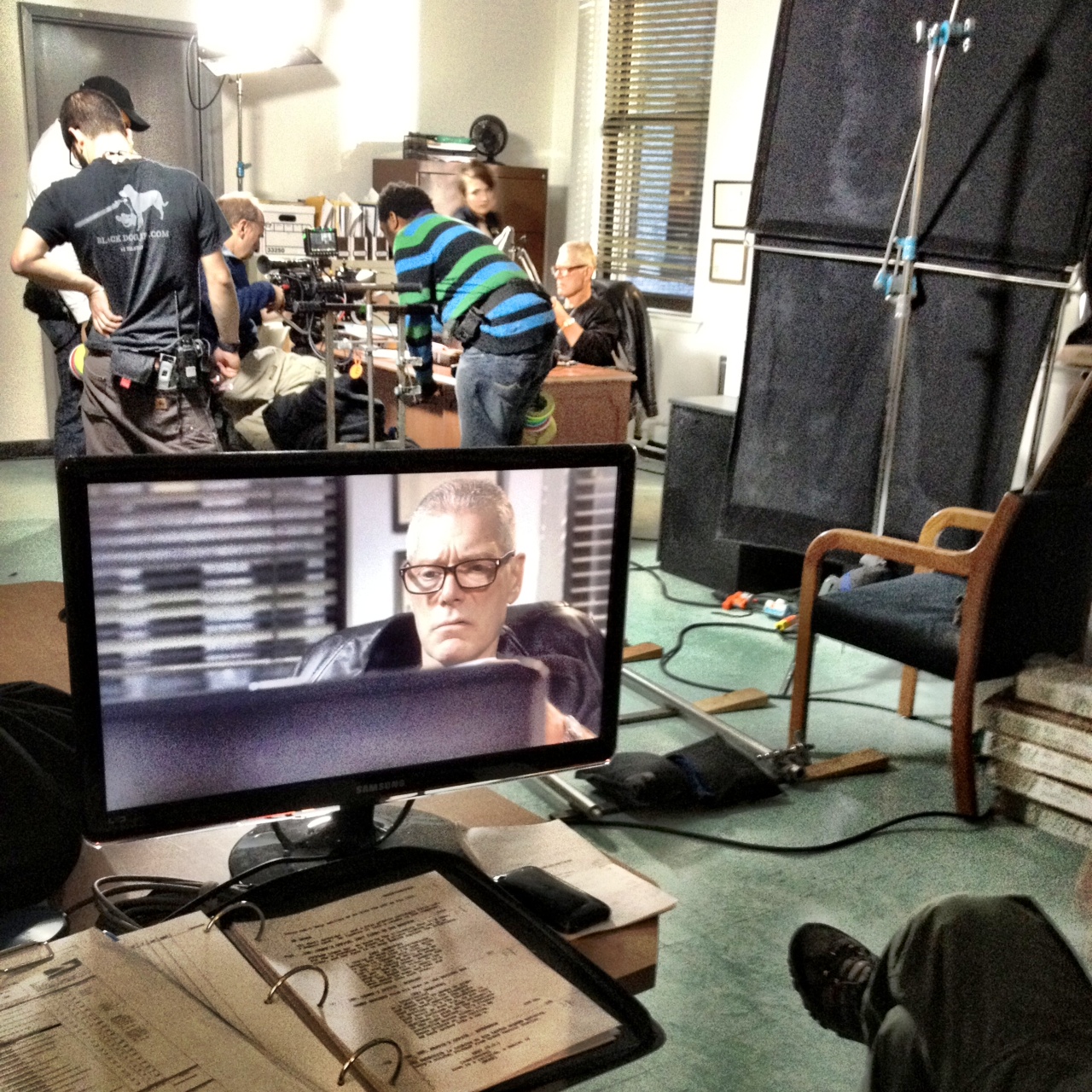 Wondering if you can afford or manage an indie shoot in New York City? Sure, if you have to, like we did…
I'm part of a Michigan-based film company, 8180 Films. We set out to shoot our next feature locally in the Traverse City area. Our fundraising strategy was based on investors receiving funds back from Michigan's lucrative film tax incentive program. It was an appealing perk, and we raised almost one-fourth of our budget in the first few weeks.
Unfortunately, a month into fundraising, we hit a giant snag when a change in governors brought about a change in film-related legislation. Overnight, Michigan went from being the Wild West of film incentive states (up to 42 percent rebate and no caps) to being the tame dude ranch (approximately 30 percent rebate and a $25,000,000 cap, which had already been reached for 2011). Without the potential to recoup a significant part of their investment early on, new investors weren't exactly beating a path to our door with the rest of the 1.6 million needed to green light writer/director Larry Brand's psychological thriller, Trunk.
So, the 8180 Films team (Brand, Jim Carpenter, Ross Satterwhite, and I) went back to our original investors with bad news/good news. No, they wouldn't get back film incentive funds; no, we wouldn't shoot Trunk; and no, we wouldn't film in Michigan. But, yes, if they stuck with us, we'd shoot Brand's budget-friendlier neo-noir thriller, The Girl on the Train. Amazingly, they all stayed in. And we brought on Henry Ian Cusick, Nicki Aycox and Stephen Lang to star. Now, all we had to do was shoot a feature film for about the same amount of money Madonna paid for her Maybach 57 and way less than Seinfeld paid for his Porsche 959. And we had to do it in 14 days in New York City. Gulp.
April 2012, a year after switching films, we shot The Girl on the Train (GOTT) in Manhattan, Brooklyn, Queens, Riverdale, and on a Metro-North train to Poughkeepsie. Full disclosure: It took 17 days of principal photography, instead of the originally and insanely projected 14 days. But we brought it in within striking distance of our modest budget (give or take a contingency or two), and we shot it under the Screen Actors' Guild Modified Low Budget agreement.
In case you're ever forced to shoot your own indie feature in NYC, here are a few production-related tips and trade-offs, based on our recent experience.
Tip — Double Duty: First to join the GOTT team was triple threat Producer/UPM/1st AD Gary Sales. A native New Yorker with years of experience shooting in New York, Sales proved invaluable in getting GOTT rolling. Right off the bat, he cut a great deal for offices in the Financial District—an out-of-the-box but inspired choice of neighborhoods. (To give you an idea where we were located, when we stepped out of our building's front door we were facing the south end of the famous north-facing Wall Street Bull.) Sales booked a large, partially-renovated space with one big room and two smaller ones, which served double duty as full-time production offices and part-time studio.
Production designer Jessica Preuss co-opted our actual office and created three sets in and around craft services, the camera department, props, wardrobe, and the production staff. Flexibility was the name of the game, with everyone prepared to move everything at a moment's notice to accommodate Detective Martin's "Office," the "Interrogation Room" or Danny's editing bay. Using another area as a backdrop for green screen, we were able to shoot a total of five days on our home turf—not only convenient but a significant cost-saver as well.
Trade Off — Access: Since it was a regular office building, freight elevators were not always available when needed, load-in on weekends was problematic, parking was a crapshoot, and traffic was a veritable Wall Street bear.
Tip — Four Locations for the Price of One: We'd scouted enough sleazy tenements and warehouses in Brooklyn and Queens to warrant getting tetanus shots. It was a case of too far away, too dilapidated, too isolated, or all of the above. Then GOTT location manager Ryan Piotrowicz knocked it out of the park when he took us to see the abandoned Mary Help of Christians School in the East Village. Closed by the Archdiocese of New York in 2006, the former school complex featured a church, rectory, classrooms, gated parking area for equipment, and basement cafeteria/auditorium perfect for craft services and catering. Once again we had our own mini-studio through adaptive re-use. A large classroom became the "After Hours Club;" a smaller one became the "Abandoned Tenement Room," and the rectory provided both Lexi's "Childhood Kitchen" and "Bathroom." We also used several hallways and shot exteriors on the streets in front of the buildings. Four sets plus in one location translated into five shooting days—once again saving us time and money.
Trade Off — Scheduling: On Saturdays, there's a large flea market in the parking lot and on Sundays, there's mass in the church. So, both days were out for shooting. However, we were allowed to leave "hot" sets—a big time-saver.
Also, there was no heat in any of the buildings, so we brought in space heaters for cast and crew. Even so, we had several chilly night shoots. And just try buying long underwear for actors in mid-April.
(NOTE: In the month since we shot at Mary Help of Christian School, two other production companies have already taken advantage of this atmospheric, multi-use space, which, by the way, is up for sale.)
Tip — City Savings & Support: Turns out there are great reasons for shooting in New York other than iconic views and an infinite variety of locations, including financial ones. As a long-time producer/UPM, Sales' take on shooting GOTT on our indie budget speaks to New York's film-friendly price tag.
The best thing about shooting in New York City? "The amazing production value of NYC itself that's available for the small $300 blanket permit fee," says Sales. "And if you're only shooting hand-held, with a tripod or a Steadicam, it's free, and no permit is needed. In addition, the talent in front and behind the camera is very deep and available at price levels to suit any production. And, of course, the free assistance and services from the NYPD and the Governor's Office for Motion Picture and Television Development make NYC a production-friendly great place to shoot."
Trade-Off — City Traffic: According to Sales, "It's a fact of life in NYC—and we all do what we can to take it into account when planning—but traffic can really mess you up." After our scout day, then tech scout, it seemed travel between our next two locations would be a breeze. First, we'd shoot during the morning at Carl Schurz Park in the East 80s, then the company would move to Riverdale to shoot at a retirement home along the Hudson River. The drive was a doable 30-35 minutes. However, on actual shoot day, it was a hell ride: everyone got hopelessly stuck in traffic, effectively killing two hours. Once at the location, we barely got our exterior shot in before the sun sank over the Palisades. As the man says, "Traffic can really mess you up."
Tip — Take Full Credit: Apply for the New York State film production tax credit program, which provides qualifying film and TV productions a respectable 30 percent credit for all qualified production expenditures. We did.
Big props go to Connie McFeeley, senior project manager for tax incentive programs for film and TV, and Pat Swinney Kaufman, executive director of New York State Governor's Office for Motion Picture and Television Development. They painlessly walked us through the 14 Steps to the tax credit paperwork. Also, invaluable in that process was our production accountant, Gigi Lacks. Fortunately for us, this wasn't her first tax credit rodeo.
"What I really enjoy is that you're not dealing with some corporate paper pushers. Pat and Connie are truly passionate about movies," says Lacks. "They are both big fans of the art form and appreciate the hard work, talent, and vision that go into making a film. They're happy to help you succeed at getting the most out of the program."
Trade-Off — Production Won't See a Penny: In Michigan, tax credit money goes directly to the LLC, meaning you can use that money anyway you see fit. Some LLCs actually borrow against the tax credit to help fund their film; others use it for post-production expenses. In New York, however, you don't have that option. Tax credit money goes directly to individual investors on a pro-rata basis. (Unless they owe taxes to New York State, in which case, money owed the state is deducted from that year's tax bill.) It's a win/win for investors, but your LLC can't count on using those funds as a contingency.
Post-Production: Now that we've wrapped, would we shoot another film in New York City? Definitely. Even if we didn't have to.
---
---
Regions: New York