NYFF 2012 Critic's Choice – "Curfew"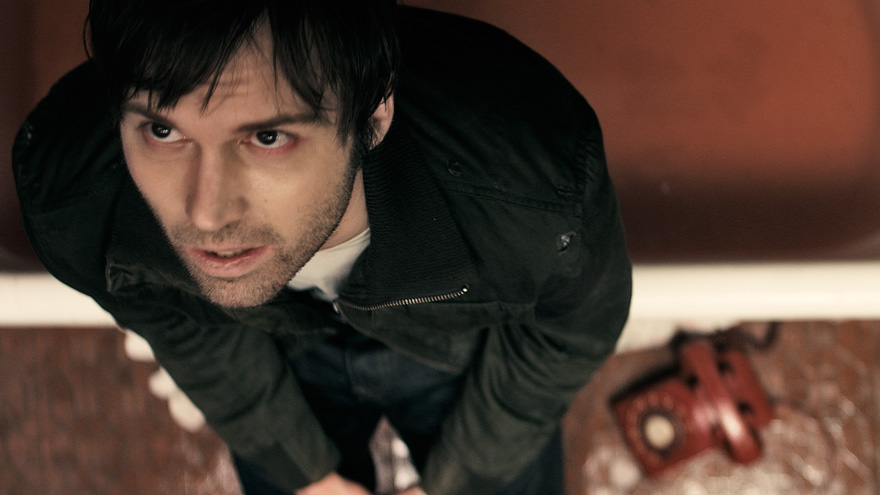 The Independent's senior film critic, Kurt Brokaw, is viewing the entire main slate (plus) of the 50th New York Film Festival, showing at Lincoln Center September 28-October 14th. Below is one of several critic's choices. A festival overview and complete list from 2012 is here.
Curfew
(Shawn Christensen. 2011. USA. 19 min.)
This spring's Tribeca Film Festival showed 60 shorts, and a critic's choice, Curfew has migrated into the two separate programs of 12 shorts being honored at NYFF. It appears this is the first time the same short film has been chosen for both festivals. Curfew stands alone as the go-see short this fall, and its review deserves a fresh, updated encore:
Consider the essential ingredients of the quintessential NYFF fest short set in Manhattan. It would have to be hard-edged, maybe even a touch desperate, yet buoyed up by a tough, resilient sense of humor and at least a grain of hope. Fair enough? Shawn Christensen's Curfew, starring its handsome young, bruised and sensitive director, is the one. It ought to be spliced onto the beginning of Noah Baumbach's Frances Ha, because the feature and the short are bonded by a savvy, street-smart cred that's rare and delicious.
Richie (Christensen) slits his lower arm with a razor blade in his bathtub, the water is turning blood red, then the phone rings. It's his estranged older sister Maggie (Kim Allen) a few blocks away, and she can't find a sitter to take care of her 11-year-old Sophia (Fatima Ptacek) for a few hours. So Uncle Richie dutifully postpones killing himself, bandages his arm up and grumpily ambles over to her building, where the girl is waiting in the lobby.
Sophia is a chatterbox, though we come to recognize her public-school-kid patina that still shelters a little girl. Her mom specifies they should go bowling. On the way, Richie stops at a drug den where he once lived, but only to pick up some flipbooks (he was once an aspiring artist) to amuse Sophia.
The bowling alley is the centerpiece of the movie; Sophia suddenly hears a tune she adores and starts dancing down their bowling lane in time to the music. In a moment of directorial genius, Christensen breaks the fourth wall and has all the bowlers and drinkers matching her moves in a flash-mob call-and-response. This sequence has a touch of genuine magic and it works.
Richie delivers Sophia safely back home to her mom, and we catch a glimpse of the restraining order that Maggie had placed against Richie. He dropped Sophia as a baby, probably when he was stoned. The dialogue between Richie and his sister, remembering their childhoods at PS 198, is tender. Richie goes back home, undresses and gets back in his tub with that razor blade. The phone rings again. And again, it's his sister, asking, tentatively, if he might like to come over again, in a few days, to see her and Sophia. The seeds of forgiveness are being offered. Richie gives a tiny smile.
Christenson graduated from Pratt Institute and once fronted a rock band; he comes across as a hurt Manhattanite druggie poised between promise and doom—not an easy role to establish in seconds. Curfew is one enormously smart little movie.
Curfew, part of "Shorts Package 2," shows October 4th at 3:30 pm and October 14th at 3:30 pm in the Elinor Bunin Monroe Film Center.
---