Tribeca 2014: Critic's Choice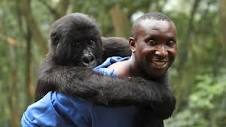 Senior film critic Kurt Brokaw offers up top picks from Tribeca's 13th annual festival.
Senior film critic Kurt Brokaw digs into critic's choices on 89 features and 60 shorts at the Tribeca Film Festival, which runs from April 16-24, 2014.
Chef
(Jon Favreau. 2014. USA. 115 min.)
You can tell title character/writer/producer/director Jon Favreau likes Dustin Hoffman because Hoffman's the only actor in this movie who's allowed to hold the screen with Favreau. Hoffman, looking as focused and belligerent as he appeared 35 years ago as the divorced dad in Kramer vs. Kramer, owns the upscale Los Angeles restaurant where Favreau, playing Chef Carl Casper, runs a tight kitchen and tries to offer inventive cooking. It's a lost cause—the restaurant's been offering the same predictable signature dishes to a loyal clientele for years—and the business vs. art clash brings the lead cook and the owner into repeated, bristling conflict. Hoffman's performance, steely and humorless, is a return to form for this treasured actor, and Favreau allows him to get riled up enough to be Oscar-bound again.
Chef has been cited as Favreau's response to the drubbing he's taken from critics over his commercial work (Iron Man, Cowboys & Aliens). But in shape and substance it's closer to a 2014 Internet version of Kramer vs. Kramer. You'd recall in that film Hoffman played an advertising creative so flummoxed he couldn't put together breakfast for his young son until the end, when they bond over the morning meal they make together. Chef reverses this angle—the divorced Carl never stops whipping up incredibly delicious stuff for his 11-year old son Percy (an adorably winning Emjay Anthony); this is the best-fed kid in LA.
One of Chef's artistic conceits is that Carl's been so in the clouds of his kitchen and divorce that the new cloud of social media has totally passed him by. So Percy, your typical middle school kid who moves through his integrated-media world surrounded by Twitter, Facebook, and Vine, teaches dad the basics. When Carl refuses to sublimate his culinary exploits for a famous food blogger (Oliver Platt) who's coming to review the restaurant, he's fired—but tweets his fury and returns in a rage to obscenely confront the critic. This is a scene that recalls Al Pacino's druggy drunk rant in the restaurant in Scarface, except this time it's caught on mobile by half the restaurant and instantly spread virally to the world. Carl gets a following but can't get work, so he decides to follow a long-festering dream to open a food truck (El Jefe's Cubanos), specializing in sandwiches he crafts from his heart. Yeah, yeah, you're thinking, only in Hollywood.
Favreau knows he has to tirelessly strong-arm the viewer into half-believing this loony premise. So he steamrolls over everyone but Hoffman in Chef's big league cast—John Leguizamo and Bobby Cannavale (two of the most volatile actors in movies) who barely register as loyal kitchen staff who support their boss; Sofia Vergara, hilariously miscast as Carl's wife who looks like 50 million bucks and supervises a huge staff who tend the chef's former drop-dead Hollywood home; Robert Downey, Jr., who floats in as Carl's replacement in that upscale home, fretting that he's knocked up his secretary; Scarlett Johansson, with stars tatted on her shoulders, who fades fast as the restaurant's flashy hostess and Carl's gal pal; and Platt (like John and Bobby, another seasoned scene-stealer), who peers owlishly over his critic's glasses and sits like a stone as Carl throws his hissy fit in the packed restaurant.
Twitter preempts a fair amount of screen time, replete with pop-up posts and bird logos zipping around—the kid's tweets work like magic promoting the food truck's launch from Miami to New Orleans, with flash mobs instantly lining up to buy Carl's $7 sandwiches, and you know the exact demographic Favreau wants this movie to win.
There's a certain novelty to staring at this kind of phenomenon on the big screen, as there was in 1994 when Disney's Blank Check used an annoying 11-year-old who couldn't stop promoting his new MacIntosh. The boy played by Emjay Anthony is much more subtle about pushing his Twitter and Vine platforms; Chef's director intuits and trusts the clout of social media, which is one reason he can count l.69 million current followers on his own site.
Chef is all Favreau, all the time—the only way the film can work, and this becomes its ultimate saving grace as well as its triumph. (The guiding talent behind the stunning cookery is Kogi's formidable Roy Choi, who's glimpsed in a mortised cameo at the very end of the closing credits.) James Gandolfini once wore the big shoes that could fill a role like this, and Favreau honors his memory; he's prepared two concentrated hours of dedicated work as big as his meaty arms, and you feast on his endless abilities as a maverick chef and newly attentive dad. Favreau's razor-sharp editing, lensing, music, and production are all first-rate. This is not a two-star performance like Carl's limited choices in the restaurant. Catch it—Chef could be Tribeca's four-star audience favorite.
Venus in Fur
(Roman Polanski. 2013. France/Poland. 96 min.)
Ever since his 2007 breakout role as the paralyzed Paris Elle editor who carried an entire film (The Diving Bell and the Butterfly) with his voice-over narration and a blinking left eye, Mathieu Almaric has become France's most flexible leading man. Though he's nearly 50, Almaric retains the melancholy of Antoine Doinel, the eternal French juvenile created by Jean-Pierre Léaud. Almaric is wiry and compact at 5'6", and also bears a striking resemblance to a young Roman Polanski, who's an inch shorter. The actor's signature is a confident masculine charm, wrapped in a timeless Gallic wistfulness. In Venus In Fur, where male vulnerability is the key to sexual surrender, Almaric has the role of a lifetime.
Like Carnage and Death and the Maiden, two successful New York plays Polanski adapted for the screen, Venus in Fur is another careful, modest project he's plucked from Broadway. The director seems to want to hold onto his American franchise and following, and he's on far firmer ground here than trying to dissect the squabbling Manhattan couples in Carnage. Venus In Fur, written by David Ives, has its origins in the infamous 1971 Grove Press edition of Pauline Réage's Story of O (a French submissions tale) and a more obscure 1870 novel, Venus Im Petz, by the Austrian Leopold von Sacher-Masoch (from which the "m" in sadism/masochism took its name). What a natural for Polanski.
Everything takes place during an audition in a Paris theater by playwright Thomas (Almaric), who's searching for an ideal seductress to direct. He's alone in the theater, irritable and packing it up for the day, when in staggers Vanda, rain-soaked and ranting, a cut above your neighborhood gal who sleeps in doorways yet always looks ready-to-rumble.
In what may be the casting coup of this fest, Vanda is played by Emmanuelle Seigner, Polanski's wife. She's a veteran of his films (Frantic, Bitter Moon, The Ninth Gate) and she's not only memorized the entire play but brought her own 19th century dress to read in, as well as a male smoking jacket that fits her stage partner perfectly. Vanda even adjusts the stage lighting into a moody, darkish setting for her tryout. Thomas is drawn to her immediately and agrees to read as the master to her servant, foolishly believing he'll maintain that superiority. Ha!
Polanski, a master of suspense/terror, has been manipulating music to cue audience reactions for decades, but here he's tasked Alexandre Desplat to create an unusual score that's buoyant, jaunty, and playful. The music tells us to relax into a classy game of who's-seducing-who, and so we do. As the two read together, they banter and bicker over what it all means, and slowly a new dominant partner emerges. Vanda has no illusions that the play is anything more than "S&M porn" which she knows all about because "I work in the theater." She's a bossy, steel trap, big-mouth and she's going to eventually tie this fancy-pants director to a giant stage-prop cactus that's erect in the spotlight. Yes, she really does this. And part of him can't wait.
The sleeper film in last year's Tribeca fest was another two character cat-and-mouse exercise, Some Velvet Morning, in which playwright/director Neil LaBute unleashed Stanley Tucci and Alice Eve to weave a lurid, unpredictable tangle of lies and illusions. That was seriously kinky stuff, but Venus In Fur stays on friendlier terrain. It's Polanski inviting his still-glamorous young wife to tweak your id, ego, and superego. You might as well lay back and enjoy it.
Virunga
(Orlando von Einsiedel. 2014. United Kingdom. 96 min.)
Three days before Tribeca's April 17th world premiere of the documentary on his work in Congo's Virunga National Park, Emmanuel de Merode was nearly assassinated. The chief warden's car was ambushed by three gunmen in the Democratic Republic of the Congo, not far from the border of Rwanda, and de Merode was shot four times; he's recovering in a hospital in Nairobi. It's possible his assailants were allied with the M23 rebel forces who surrounded his thinly defended park headquarters in the chilling conclusion of Orlando von Einsiedel's enthralling documentary. Talk about life intersecting art.
De Merode is a rare breed of public servant—a modest product of Belgian royalty, totally committed to the preservation of the UNESCO world heritage site he's supervised since 2008. Virunga is Africa's oldest national park, and its ranger patrol—a proud, smartly uniformed and lightly armed native force—has survived genocide, poaching, and rebel snipers, in the process burying 120 rangers in the last decade. Its #1 tourist attraction has been 200-300 mountain gorillas, mostly clustered in shy families amid the peaceful fishing villages that dot the park. Both the humans and the gorillas appear to be gravely endangered species.
Director von Einsiedel makes no pretense about quickly identifying the interloper he believes to be responsible for the regional upheavals: SOCO International, an oil and gas exploration and production company, headquartered in London. SOCO becomes, as they say, Virunga's 800-pound gorilla, even though its explorations on oil-rich land are government sanctioned and its website pledges "never to have operations in the mountain gorilla habitat." The film includes a SOCO promotion video of the developers' executives welcoming themselves to the Congo.
Von Einsiedel's investigative resource is a young freelance journalist and former AP reporter, Melanie Gouby. Using a hidden mini-cam, Gouby records several bar meetings with hard-drinking SOCO contacts, whose idea is to re-colonize the region and who regard Virunga wildlife at best as an annoyance blocking corporate profits. (In a silent super of corporate policy at credits' end, SOCO notes these self-described "mercenaries" are no longer on the payroll.) A police captain admits he's sold a portion of his land to SOCO and offers a visitor $3,000 for information on de Merode's future plans. What's plain is that authorities, contractors, subcontractors and the native population all perceive SOCO as a money machine poised to un-earth fortunes for the taking, and that anyone seizing even a fraction will be immeasurably rich.
The doc smoothly cross-cuts this hard journalism story with life in de Merode's fragile compound, and its resident family of orphaned gorillas who cling to their "mother" and parks' gorilla keeper Andre Bauma. Feeding his charges a hearty diet mixed with the occasional Pringles' chips, Bauma is the film's gentle poet and moral conscience, along with other residents "who don't want our children to inherit a country as broken as ours." De Merode views the carcass of a decimated elephant as a military-style operation, and Bauma hugs the young gorillas who cling desperately to him as rebel bombs and shelling approach. The park's head vows to "hide our arms" if their compound falls, and to be "the last one to leave" if all must flee.
In a final scene following this incursion—during which the park's head-quarters was inexplicably spared, even as a nearby village of 60,000 took flight overnight—life has resumed a tentative normalcy, and de Merode ventures out with a ranger patrol into the brush. There he discovers a newborn baby gorilla hunkered down with its family. It is a tiny sign of hope in a land where, as one citizen states, "the country is sold." And where last week, the parks' brave director nearly paid with his life.
Dior and I
(Frédéric Tcheng. 2014. France. 90 min.)
To the working women and men at the fabled Dior House in Paris, the newly appointed artistic director of haute couture, Raf Simons, doesn't cut much of an imposing figure. Simons arrives from Jil Sander in April 2012 and his reputation there as a ready-to-wear minimalist—the couturier of the skinny black suit—makes him less than an inspired choice to succeed the disgraced and dismissed John Galliano. Wearing crew neck sweaters and often looking in need of a shave, Simons displays a salty mouth and hardly seems a worthy successor to the fabled Christian Dior (1905-1957), a retiring, conservative gentlemen usually pictured in non-descript business attire. Dior was always addressed as Monsieur Dior; Simons prefers "Raf," a perfect summary of his modernity. For sure, he'll take some getting used to.
Dior's images in photos and newsreel footage, plus narration from his memoirs, are the shadowy presences hovering over Frederic Tcheng's sleek and impeccable documentary, Dior and I, which chronicles the impossibly tight eight weeks in 2012 in which Simons must create and present his first fall collection. As a doc it uses a race-against-time technique as engrossing and suspenseful as Wagner's Dream, a similar struggle of art vs. logistics in Robert Lepage's creation of the 90,000 pound set that frames The Metropolitan Opera's production of The Ring. There, Lepage had to win the support and empathy of his cast and backstage crew, just as Simons has to demonstrate his vision in designing a collection that somehow reflects the soul of Dior, as well as building trust and loyalty among the ateliers in the workrooms. These are the premiere tailors, embroiderers, and construction experts, working in white lab coats with picolettes, holding tiny scissors and threads, many of whom have been employed at Dior for decades.
What becomes quickly apparent is that Simons' collection isn't anyone else's first priority. The staff has its hands full executing orders from clients (many of whom are women who patron Dior with more than 350,000 Euros a year, often from royal families). Drawing on photography and architecture—rather than Dior's impressionistic sketches—Simons puts together nearly a dozen exploratory concepts. Catherine Rivere, his directrice of haute couture, a slim, cool woman who's always seen in basic black, is an ally who likes Simon's instincts, but even she approves dispatching key staff to tend to important clients in faraway lands. Simons is miffed. His clock is ticking.
Simons pays a helicopter visit to Dior's childhood cliff-side home in Granville—pink-hued with lush gardens and spectacular hedgerows. He strolls the grounds, reflecting on Dior's first show in 1947, which grew out of the designer's lifelong love of flowers. Viola! The flower concept, which Simons had been exploring to no avail (at one point he'd challenged his staff to infuse the tiniest threads with a certain color), suddenly jells. He'll eventually fuse the concept into realities like three-layered embroidered black tulle and silk bustier evening dresses, but for now things happen fast. Simons is searching out the right Parisian locale—a gigantic empty mansion is chosen—to erect a maze of hedgerow labyrinths of flowers in order to frame his runway. Thousands and thousands of flowers, in rows 30 feet high. The concept is staggeringly ravishing, yet thoroughly elegant. It is Dior. Anna Wintour will love it.
And she does. Tcheng's doc captures the golden moments of the presentation on the runway and even slo-mos them, so you can appreciate the full head-to-toe splendor of Simon's imagination. Wintour…Diane von Furstenberg…even Harvey Weinstein all look awed. You will, too. Dior and I is, to be sure, the filmmaker's title of choice and it represents the blending of Dior and Simons. In the closing seconds, the designer takes a victory lap past the cheering guests, wiping tears from his eyes as his mom and dad proudly look on. The ready-to-wear whiz kid has cast his imprimatur at one of fashion's two remaining haute couture empires. Chanel didn't land him, but Dior did. Call it the joy of chance.
Helium
(Anders Walter. 2013. Denmark. 22 min.)
Death has always hovered near the surfaces of classic children's literature. The beloved Swedish author Astrid Lindgren is best known for her delightful Pippi Longstocking novels, but The Brothers Lionheart, published in 1973 and filmed four years later, is a far darker tale. It explores how a 13-year-old prepares his 9-year-old brother, who is mortally ill, for an afterlife.
Lindgren's story was the inspiration for Anders Walter, a Danish illustrator of children's books, to create this fest's most touching of 60 shorts. Helium is the next world visualized as a series of floating peaceful islands-in-the-sky, which one travels to in death via a giant air balloon filled with helium.
The gravely ill child, Alfred (a quietly quizzical Pelle Falk Krusbæk) lies in hospital, about to be moved into a separate ward for the dying. He tells Enzo (Casper Crump), the janitor who cleans his room and who's lost a kid brother, that the place called heaven promised him by his parents, doctors, and nurses, "sounds pretty boring." Enzo posits an alternative—a colorful island in space, light and green and breezy, with his favorite swing, his red balloon dog, an old tree cabin, and perhaps the boy's grandparents as well as the janitor's deceased brother who'll visit him. "I knew heaven wasn't the only place," the child muses with a smile. Alfred perks up, as little by little the storyteller weaves a rite-of-passage for his young friend.
The film raises its own doubts. "I'm feeding him lies," sighs Enzo in a discouraged moment, to a sympathetic nurse (Marijana Jankovic). "No, you're giving him hope," she affirms. As the boy drifts into unconsciousness late one night, we watch him, now fully dressed, moving to his open hospital window, where a giant airship floats gently down and extends a ladder to his window for his crossing. This moment, as TFF shorts curator Sharon Badal told the Tribeca Trib, "is the most phenomenal last shot I've seen in forever." It is all that—as lovely a piece of crafting as anything you'll recall from Close Encounters of the Third Kind or The Polar Express—and one clear reason why Helium won the 2014 Academy Award as the best live action short film. Another reason, perhaps, are the little red balloon dogs we glimpse peering out of every hospital window… watching Alfred off to a new world beyond the clouds.
Today's the Day
(Daniel Campos. 2014. USA. 14 min.)
Remember the great songs from A Chorus Line? One… What I Did
For Love… I Can Do That…I Hope I Get It…? To that stellar list of numbers built around the auditioning process, add Daniel (Cloud) Campos' Today's the Day, one of the freshest, most yearning and heart-grabbing pop tunes you've heard since Joe Papp transformed Broadway. Campos, who's toured with Madonna and doesn't even look close to 31, is the director, co-producer (with his wife Tamara Levinson-Campos), songwriter, and marquee-singer-dancer-star-in-the-making of this gleeful and ever-surprising mini-musical of the same name.
Campos plays Cloud Walker, an intern in LA's biggest dance agency. There's a killer audition just minutes away and Cloud, fresh in from Colorado, faces a closed call—no auditions without representation. If Cloud can just get in to see Mr. Bees—the Big Boss—maybe he can persuade him. So Cloud breaks into song and dance, and the whole office staff of biz agents morphs into his crackerjack chorus. Watch as he spins and twirls his way into the office of—
Whoa, isn't that Danny DeVito? DeVito is Mr. Bees and he's all growly and jowly and totally unimpressed with this kid from the sticks, waving him off with "don't let the door hit your ass on your way out." But Cloud rallies: "Dancing gives my life purpose, and nobody's gonna stop me livin' my dreams!" He pops to and reprises Today's the Day with turns and twists and leaps, and slowly he wins over the toughest dance agent west of the Rockies. Cloud gets his chance to audition, and even money says he'll nail it.
Campos raised the money through Kickstarter for his jaw-dropping 14-minute extravaganza, as a gateway to a feature film he'd like to pilot. His screen heroes are Astaire and Kelly, though the persona he's channeling here is closer to Kevin Bacon in Footloose. One of Campos' guiding lights is executive producer Benjamin Millepied, a principal dancer in the New York City Ballet for 16 years and a key performer in Black Swan. You don't have to bet on Campos becoming another Singular Sensation, because on the strength of this short, he already is.
Love In the Time of March Madness
(Melissa Johnson and Robertino Zambrano. 2014. USA. 9 min.)
Melissa Johnson is narrating her life story as a black and white animated biopic: "I was 6'4", weighed 122 pounds, and had size 12 feet by 8th grade," she begins, an edge of weariness already in her voice. While her parents always championed her height as an advantage, and while Johnson would become the Harvard basketball team's captain in 2000, life has not always been easy for this gal with what she calls "a noticeable difference."
The rude catcalls are cutting and never-ending. "Hey, baby, let's make some NBA baskets," slings one dude. The Best Buy guy wants to "play one-on-one with my heart." The hipster advises Johnson to "never wear vertical stripes." Walking up Second Avenue with a 6'l" boyfriend, she gets a chorus of "HE'S TOO SHORT FOR YOU." A girlfriend who's looked into limb lengthening for midgets tries to helpfully suggest limb reduction for Johnson. The world is short, Johnson concludes ruefully, surveying her life as a single woman at 32 and observing that, "all my basketball teammates are married, even the lesbians."
The pen-and-ink drawings that animate Love In The Time of March Madness are fast-moving, fluid, boldly extended, and exaggerated to match Johnson's narrative and persona. Johnson launched this life journey as a Salon article and adapted it almost verbatim as a screenplay. It concludes with her taking flight, a bit like the dying child in Helium, but spreading her own lengthy wings and rocketing into the stratosphere, seeking—what? A more understanding playing field? "Maybe this is how it is for people with a noticeable difference," she concludes, "whether it's a physical disability, extreme beauty, or just being really, really tall."
Love is the animation treat of the fest.
Human Voice
(Edoardo Ponti. 2013. Italy. 25 min.)
Ponti's The Nightshift Belongs to the Stars was saluted in last spring's The Independent as this critic's favorite short of all the Tribeca 2013 selections. The premise showed two mature adults (played by Nastassja Kinski and Enrico LoVerso), facing open heart surgery; if they survive their respective transplant and mitral valve replacement, they agree to climb Italy's Dolomite mountains together, to the peak. Ponti (the son of director Carlo Ponti and Oscar winner Sophia Loren) executed this fascinating premise with enormous skill, even clinging to the top of a cable car to film their perilous ascents.
Ponti's follow-up project is this year's Human Voice, a twilight tribute to the enduring artistry of his 79-year-old mother. Based on a 1930 play by Jean Cocteau, it's been adapted by Erri De Luca to a 1950s Naples bedroom, in which we eavesdrop on three successive phone calls (afternoon to evening) to Angela (Loren) from her long-time lover, who's dumping her to marry another woman. The play has been a staple for iconic actresses through the decades—at age 14 Loren watched powerhouse Anna Magnani play the role in Roberto Rossellini's 1948 drama, and it's been performed in various media by Simone Signoret, Liv Ullmann, and Ingrid Bergman. "Regardless of the suffering this woman goes through," observed Ponti in an interview, "the pain that was her love for him was worth all the pain."
Oh, does Signora Loren suffer! She flails around her bedroom, caressing the cigar case and scarf of her lover, berating and pleading and cajoling and damming him to hell forever. It takes a while for the viewer to adjust to Loren tackling a 50s role almost as an octogenarian. But that steely, volcanic temper and beauty is still smoldering away, and Cocteau's original work defies generational boundaries.
Ponti works hard to heighten his mother's artistry. The bedroom scenes are opened up to highlight moments of Angela with her lover (who we never see clearly) in quick outdoor embraces; we also watch her grimly spying on the rather plain-looking woman who's replacing her, leaving her lover's building. Ponti's DP, Rodrigo Prieto (The Wolf of Wall Street, Brokeback Mountain) shoots with a Canon EOS C500 PL, specially rigged in an Arriflex cage; he chose 2K with Cooke S4 lenses, in 2.39:1 widescreen; his lighting and the film's production decor both mute and soften Loren's natural aging.
The result is a win-win not unlike Ponti's surgery survivors from Nightshift who together conquer the mountain with their repaired hearts. Loren puts her heart and soul into Human Voice and makes it work. As a 25-minute showcase for this indefatigable actress, it's another Ponti jewel.
Note: the following two films played in the online #6SECFILMS Six Second Films Competition.
Shaking Free
(Evan Hilton. 2014. USA. :06 min.)
The Vortex Finds a Host
(Lawrence Becker. 2014. USA. :06 min.)
That kid in Chef knows how to manipulate Vine. It's the social medium that asks filmmakers to go back to the origins of silent film, when storytelling first appeared in moving images and the first "featurettes" ran only a few seconds. Could you invent a situation with an impactful beginning, middle, and end in only six seconds? Five-hundred and 36 filmmakers from 24 countries submitted "Vines" to TFF this year; five were selected. These are the two to study:
In Hilton's Shaking Free, a saltshaker pours out a friendly figure who brushes itself off and strolls away. In Becker's The Vortex Finds a Host, the bottom third of a snow person deconstructs/reconstructs itself into a whole snow person, which is swallowed by an onlooker, who collapses into the snow. Cute? You betchya. But in a mass media culture dominated by 15-second prime-time commercials and fractured attention spans worldwide, Vine may be The Next Small Thing.
This concludes critic's choices for the 2014 Tribeca Film Festival.
Editor's note: This year reviews were embargoed until the films screened at the festival. Additions were made to this article on April 30, 2014.
---